Weekly wormhole events have been with us for quite a while now, since the major Wormholes update launched back in February. It's been a weird and wonderful journey thus far, throwing some extremely enjoyable curve balls at our unsuspecting pilots.
We thought it was high time we found out a little more about where the Wormholes Mode came from and what goes into delivering a unique experience week after week.
We caught up with EVE: Valkyrie's Narrative Designer, Andrew Robinson (aka CCP TerrorShark) to get the skinny on what lies beyond the conduit.
Can we start by saying we've been thoroughly enjoying Wormholes. Have you been pleasantly surprised by the response from the player community?
The community has taken to them with so much enthusiasm, it's just been incredible for the team to watch them grow. We've got streamers and videos dedicated to revealing the mysteries of each wormhole, and it's so rewarding to have that sense of anticipation leading into each new weekend.
This is coupled with one of my absolute favorite threads on the Valkyrie forums – Designing the Future. Now nearly 100 posts deep and still counting, we asked our players to actively start pitching their fantasy wormholes. Everything from tiny tweaks to total game overhauls have been meticulously detailed by our budding designer pilots. The positivity, engagement and creativity that's coming from Wormholes means a great deal to everyone working on the game.
When did work first start on Wormholes, and where did the idea come from?
I have a sketch book from when we were working on the Valkyrie prototype that has a ship, surrounded by a ton of spirals, and the words 'weird wormhole zones' etched across the top. In that respect, the concept and desire for them to be a Valkyrie map has been around almost from day one. An environment where we could do something a little different, to defy the laws of time and space,  was always very intriguing.
Fast forward a few years, we have a live game and a great platform to deliver new VR experiences to our pilots, hungry for new ways to fly. Wormholes developed from a prototype of a map with randomized player spawn locations (through the conduits), to a place that encompassed the spirit of invention here in the CCP Newcastle office.
With Virtual Reality being such a new medium, we build a lot of concepts here, and this allowed us to take some of those ideas a little further. Letting players experience snippets of what we are working on, polished into 48 hours of fun.
Delivering a new game mode every week is quite a tall order. Can you tell us a little bit about the process?
I really can't divulge too much information about how all the magic happens, but it is quite a large commitment from the Valkyrie team to conceive, build and deliver fresh wormholes every weekend. It certainly has its challenges and we learned a lot from the process.
As for the design, they are all planned to try and emphasize a playstyle, or encourage pilots to try something new. By locking it down to specific ships, it gives an opportunity to fly differently and maybe, just maybe, become a new favorite playstyle. A top Wraith pilot finds they love healing and becomes the world's best support! It's our hope that the modifications teach you a new skill; see the game from a new perspective.
The community are coming up with some interesting ideas, and friendly fire was introduced off the back of player input.
How important is player input, and are there any other ideas that we might see making their way into Wormholes?
Communication and feedback from our players is one of the goals that we had hoped to achieve with Wormholes for EVE: Valkyrie; to create a discourse with our pilots and let them into the development. The Wormholes feedback and Designing the Future threads are a constant source of inspiration and guidance going forward. What are people enjoying the most? Sometimes we try something a little risky one weekend, is that something we can incorporate into the larger game?
As an example, we were interested as a team to know if a map could be too dark. We wondered if we'd have pilots bouncing between every wall and parked space ship for miles around with the lights turned off. So, we built the new Nightyard map, a heavily 80's inspired, dark neon dream of Shipyard. The feedback was so positive that it's definitely given us food for thought.
And of course, friendly fire mode. It was something we were able to do directly as a result of the wormhole design thread. It had so many votes and requests, it would have been rude not to. Going forward, we'd love to see more community requests making it into the game, so keep a lookout!
Any hints on new maps getting the wormhole treatment? Gateway? Solitude?
Haha! The sneaky 'reveal all' question for the end. Well I can't give you too much information about the future of Wormholes, other than we have some great new stuff coming up. We're always looking at which maps could deliver something genuinely new, where we could add a unique twist, or show an attribute from a different perspective. So, on that shifty, noncommittal, yet mysterious note, I'm out.
A big thank you to everyone who has flown in and contributed to Wormholes. You're all superstars of the conduits.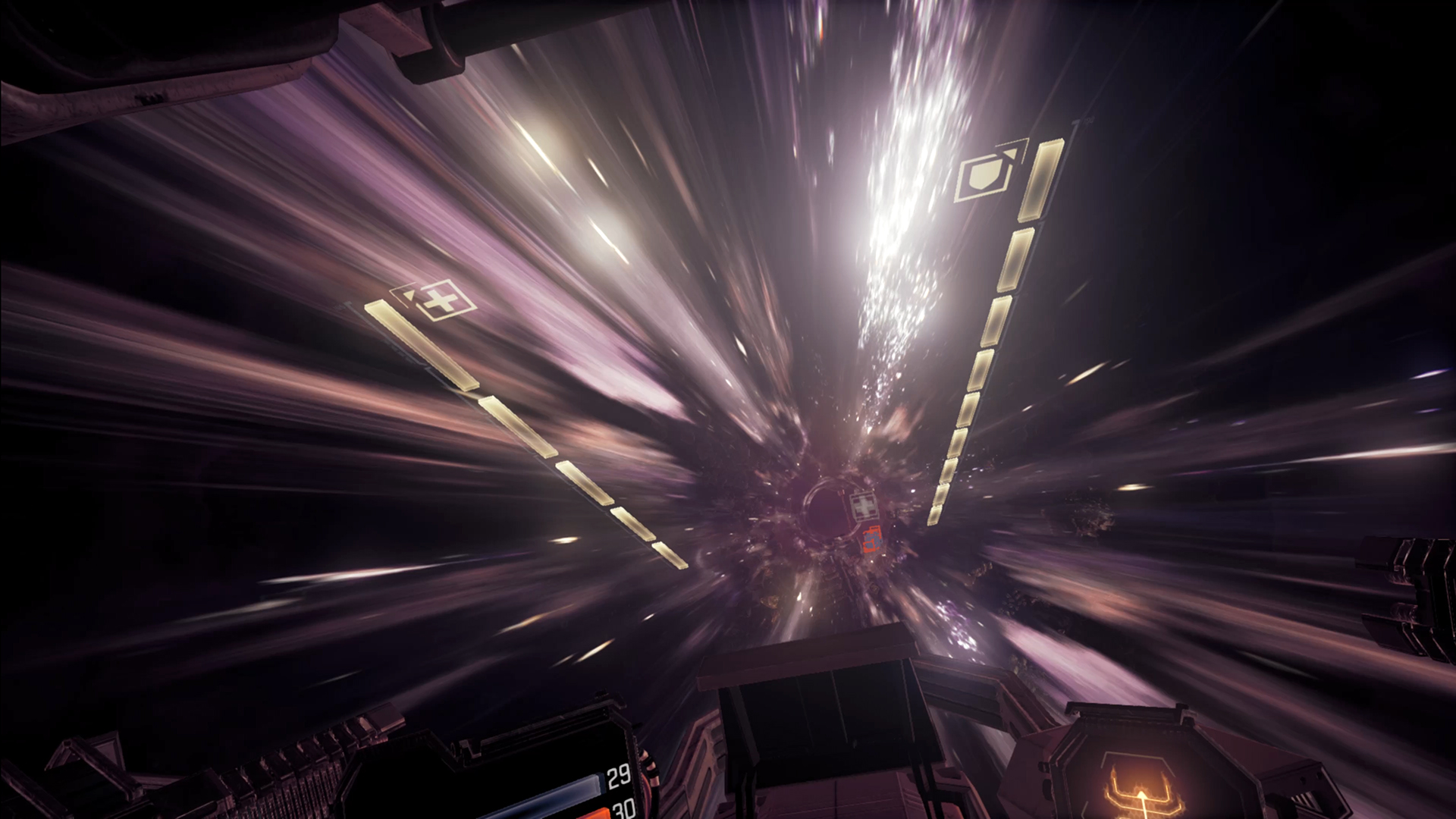 A big thanks to you also, Mr TerrorShark. We look forward to the twisted and challenging wormholes coming our way in the future.
To echo CCP TerrorShark's suggestion, we would urge you to head on over to the forum thread and add your voice to discussion on future wormholes. We do love to hear your ideas for innovative new features.
Fly safe!