It's barely 48 hours since the launch of EVE: Valkyrie's Gatecrash update but already the new Gateway map is proving to be a fascinating place to inhabit.
From the moment you first exit the launch tube it's clear this map is something of a departure from the previous battle environments. Suddenly you are presented with this huge vertical structure, clearly unfinished, but bright and clean against an icy blue-white backdrop. Large ships glide around the structure suggesting industry and activity around what is, as we now know, a huge warp gate still under construction.
As we begin to explore Gateway, several interesting features become apparent. The warp gate is surrounded by concentric bands providing tight spaces for cover as well as arching, partially-enclosed channels that can lead to some awesome cat and mouse chases. The central route through the main structure is a more open space and features a boost gate enabling players to travel swiftly through it. And beyond this, following a quick dash across open space you come to a field of 'iceteroids', a sea of huge space icebergs that, while imposing and fraught with danger, also offer a unique playground in which countless elaborate and closely-fought dogfights will doubtless unfold over the coming weeks.
To find out more about Gateway and the ways in which players might best use its features we spoke to Lead Game Designer Andy Willans, aka CCP Roo.
How do you make sure a new map doesn't favour one ship class over another?
We have some best practice rules in place that quantify the minimum size of environmental entrances and exits. This ensures that even our largest (heavy), longest (support) and widest (fighter) ships can all comfortably achieve the manoeuvres they're attempting. That's not to say that some spaces don't require a little bit more judgement than others, but there's nothing there that excludes access based on ship choice alone. We also test all our environments extensively with all our ships and try to include a good mix of cover-type terrain, open spaces, and interesting geometry in which to deliver thrilling chase and evade gameplay.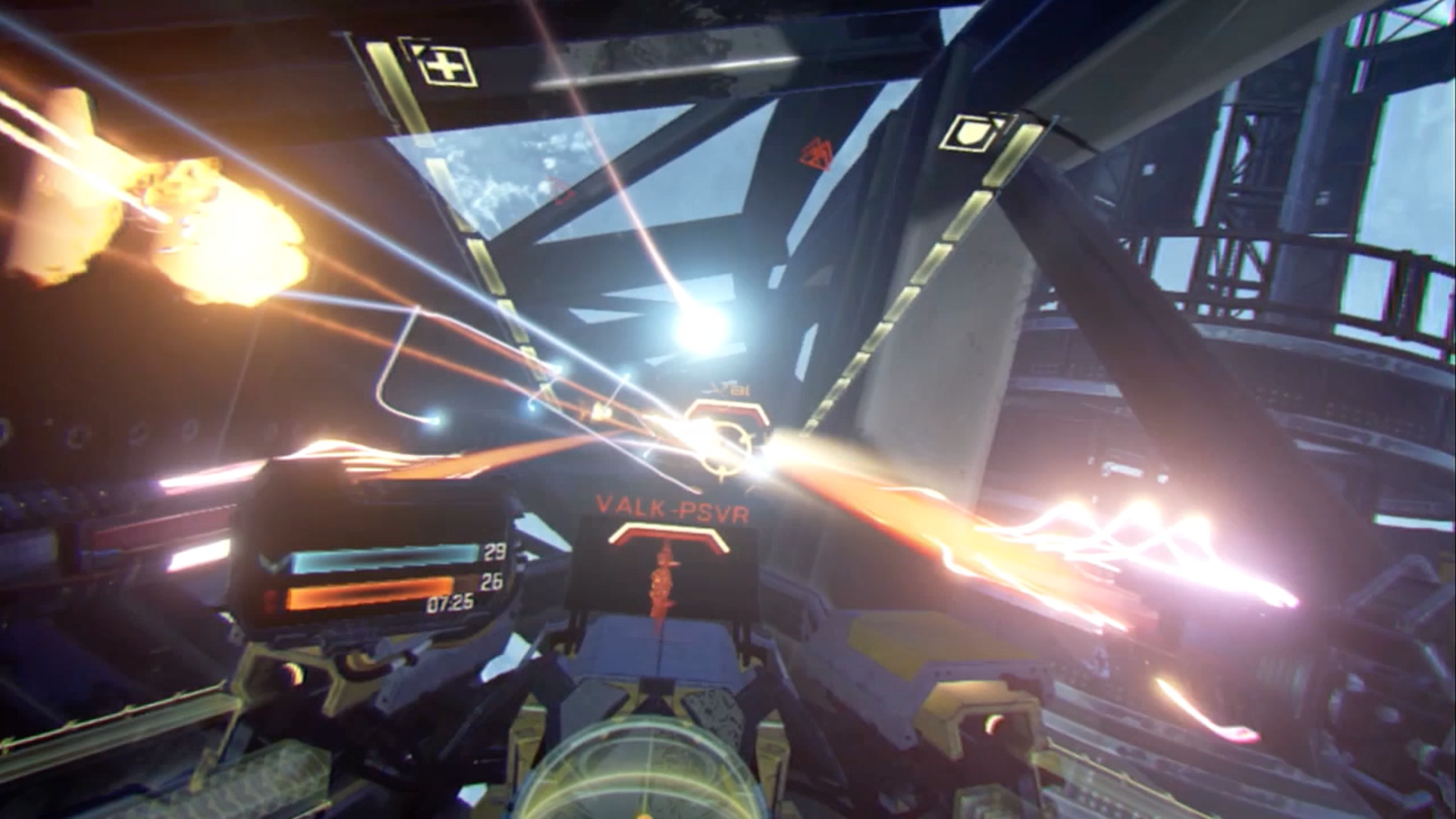 Can we destroy those big ships flying around the structure? (What are they called by the way?)
Hey don't shoot those guys! What did they do to you? They're called Primae ships. They're deep space salvage vessels, and they mean you no harm.
As with a lot of our environments in EVE: Valkyrie we try to incorporate recognisable ships and structures from the EVE universe. This isn't just fan service. EVE: Online has a rich archive of amazing assets that are well deserving of a more visceral showcasing in VR. Gameplay-wise, if you time your flightpath correctly you can consider them as moving cover.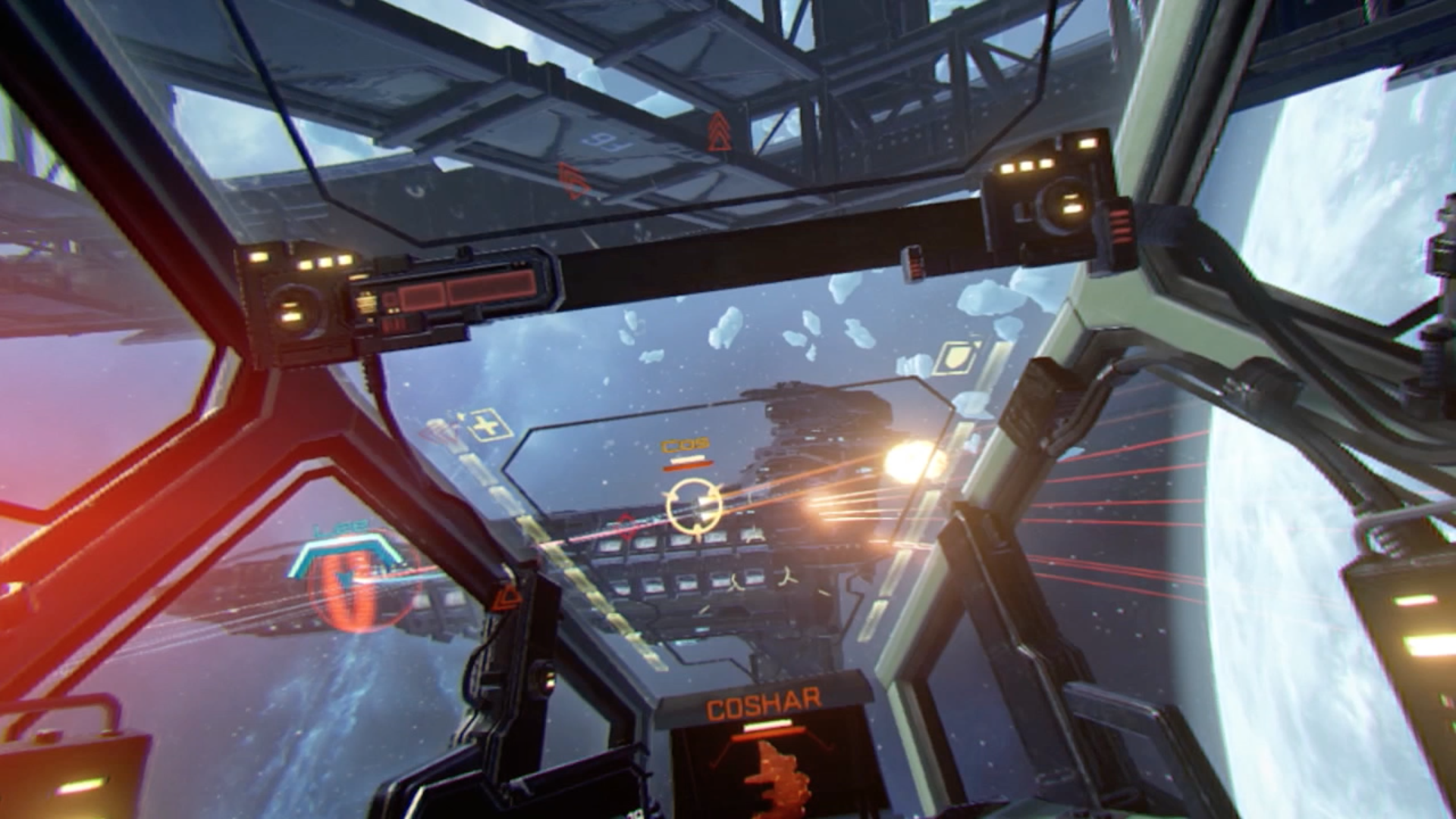 Any sweet tidbits you can share with us about the iceteroids?
The iceteroid field is located at the edge of the map and can provide vital cover after the mad dash across open space to get there. Dogfighting here can be really intense as visibility is at its most vivid. All the UI elements really pop against the bright polar background so your very unlikely to evade an attacker's line of sight. Combat here is all about circling the iceteroids (or spotting the one with a hole in it) to try and get behind your pursuer.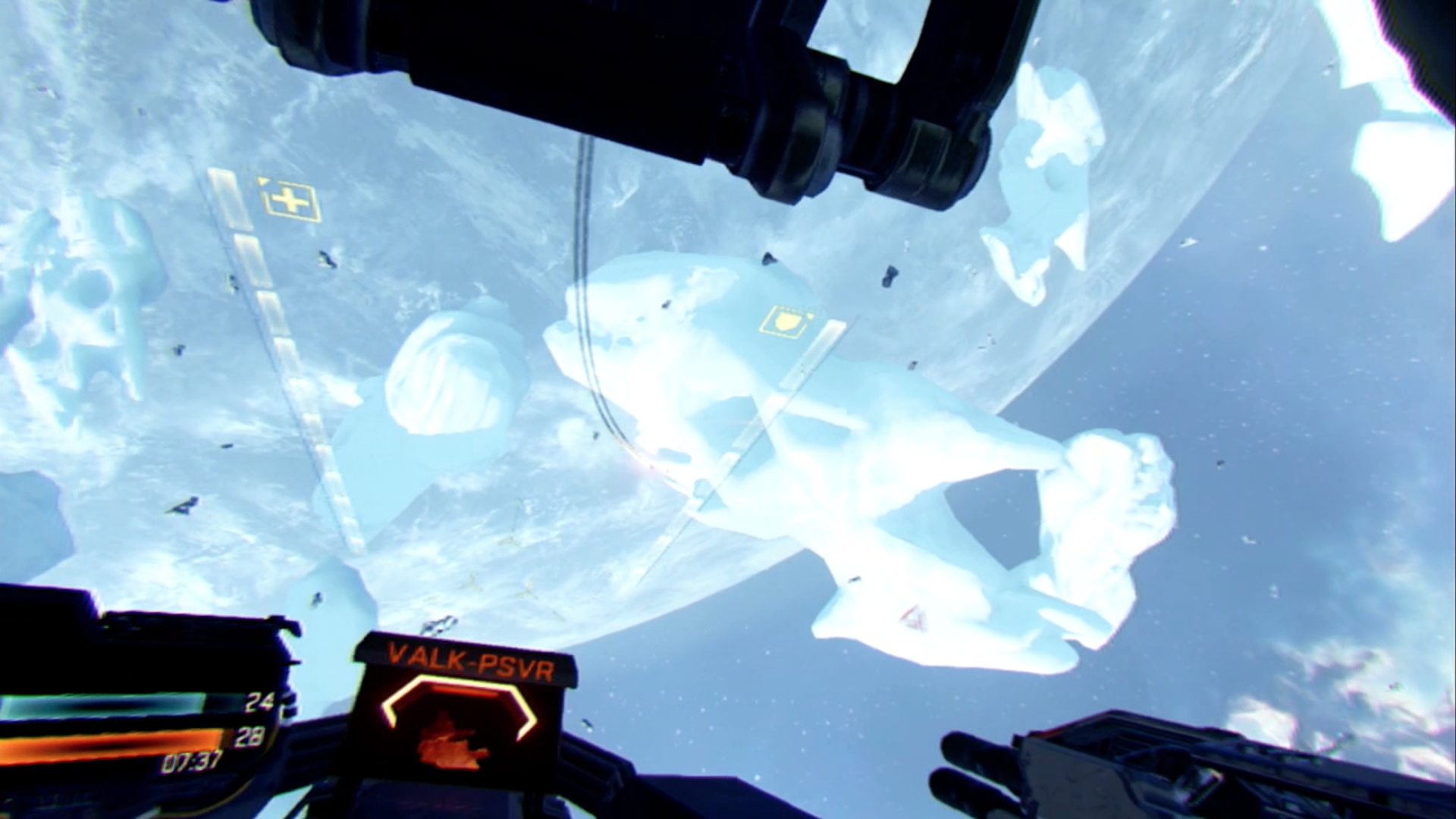 That massive central structure is ripe with possibilities – please take us through how pilots can use it to their advantage?
There's a huge range of cover on this map due to the concentric circle structures. Holding a missile lock on an enemy is a lot trickier than on other levels and pilots will need to really time the release of their missile salvo with a more precision. When you're under attack it's very intuitive to hug the walls of the structure to break a lock. This can lead to some incredibly exciting chases as you weave through the rollercoaster like structures. Even the sense of speed is increased due to your proximity to the environment. In terms of gameplay this also means that traditional dogfighting can take longer as you wear down an enemy through multiple attacks, rather than unleashing all your firepower in one go.
The inclusion of a permanent speed boost gate at the centre of the structure can also be used tactically to group up, or escape a skirmish. This central tunnel area is actually one of the few places where a clean line of sight can be maintained, so once again, risk versus reward plays a big part in how players will use it to gain an advantage.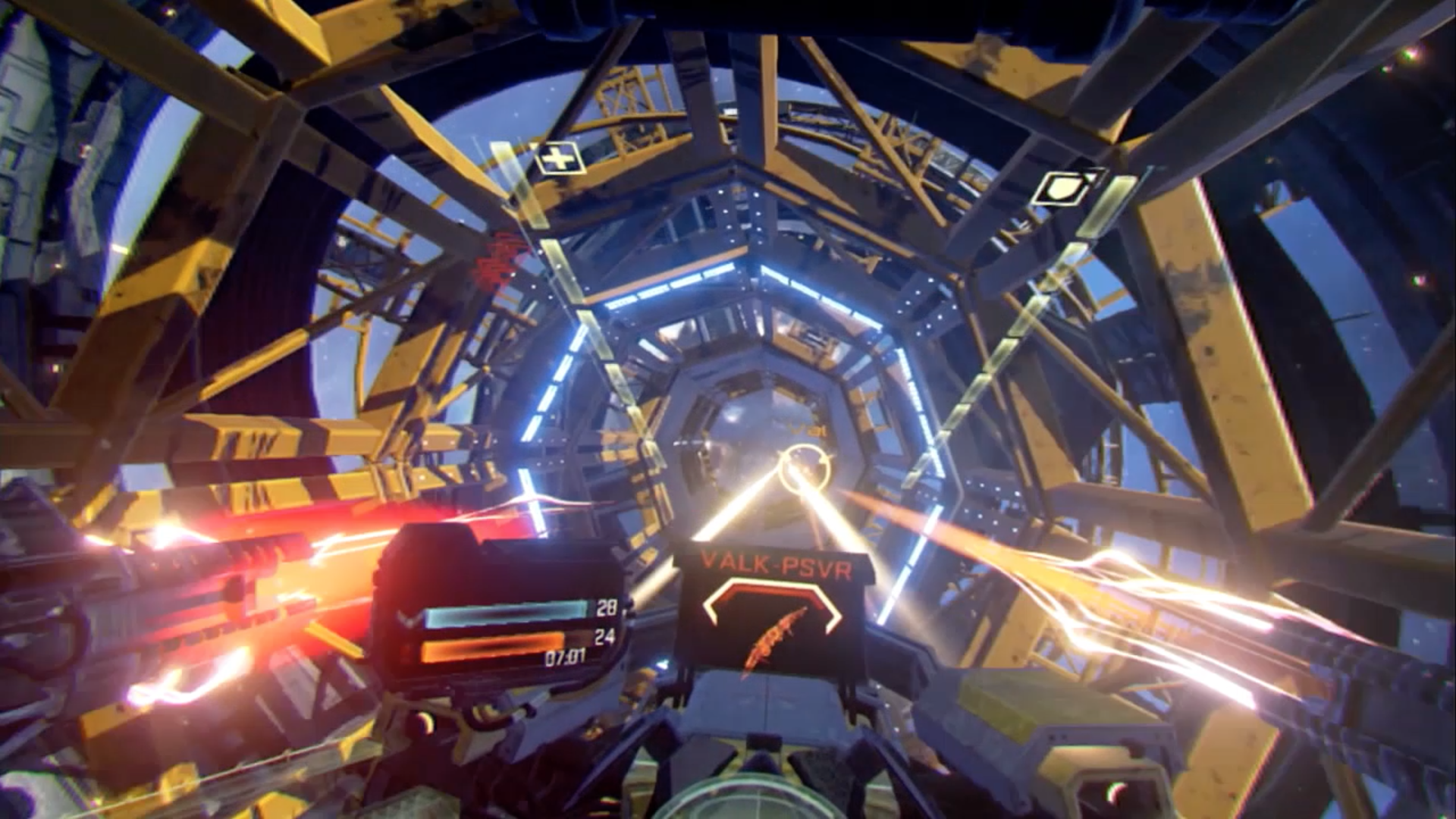 Will we start seeing speed boost gates in more maps?
We use them successfully in all Carrier Assault game modes already. So, their inclusion as part of the Gateway map is our way of wider testing the mechanic as a more permanent feature. We're very interested to see what impact it has for future designs.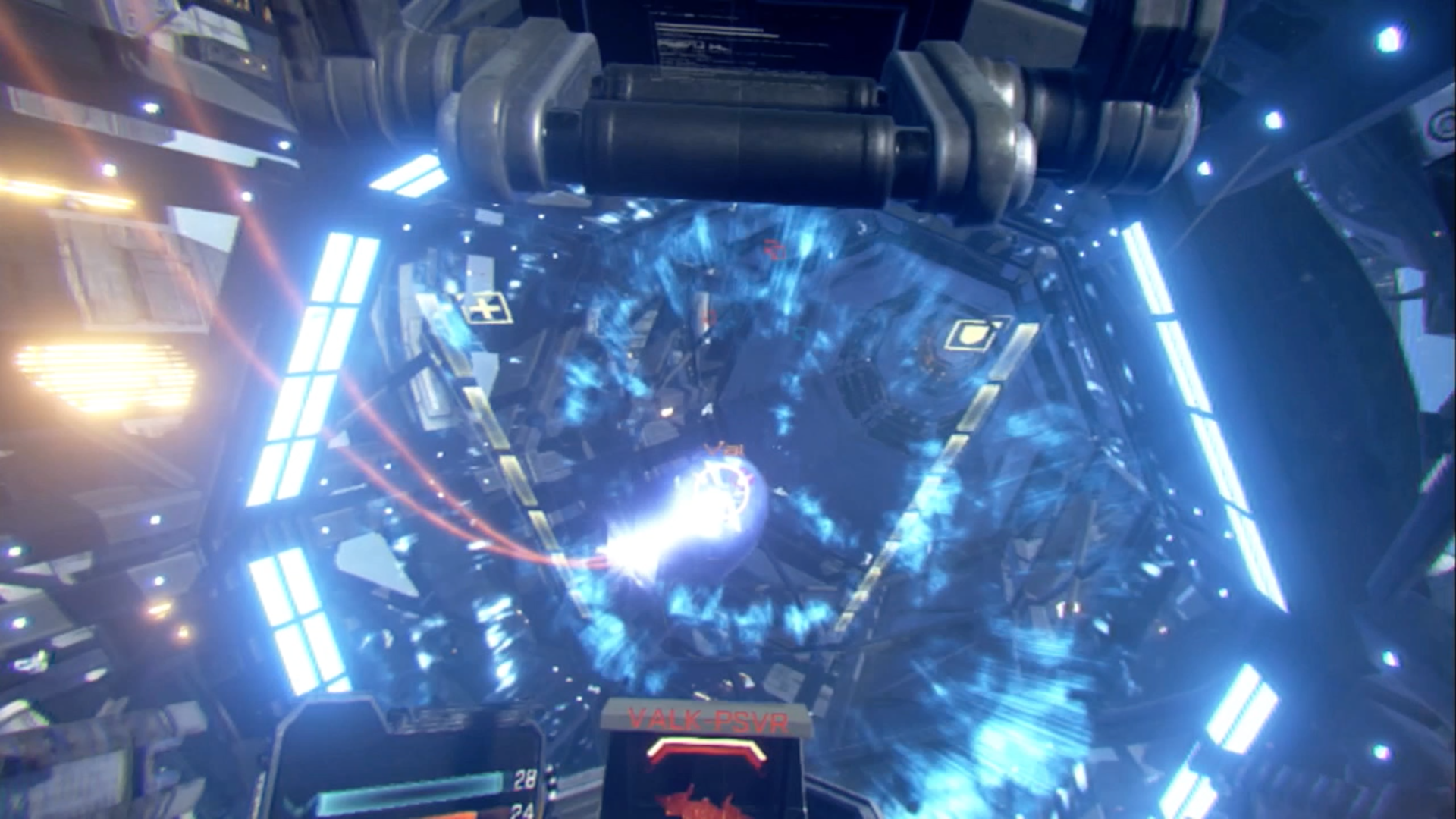 Before you take your leave, any random tips for pilots to get the most out of something unique to this level please?
Ha – fly with CCP Starbug on your squad? I think this level is one of our most obvious in terms of orientation – e.g. long central structure with objectives (where appropriate) placed evenly throughout – but at the same time the central structure is one of our most complex in terms of geometry. In both Control and Carrier Assault game modes it's worthwhile planning your route between objectives. Maybe even doing a few dry runs in Scout mode. With a few goes you can memorise an optimal flight path that tracks between objectives, maximises cover, and utilises the central speed boost gate for a speedy transition.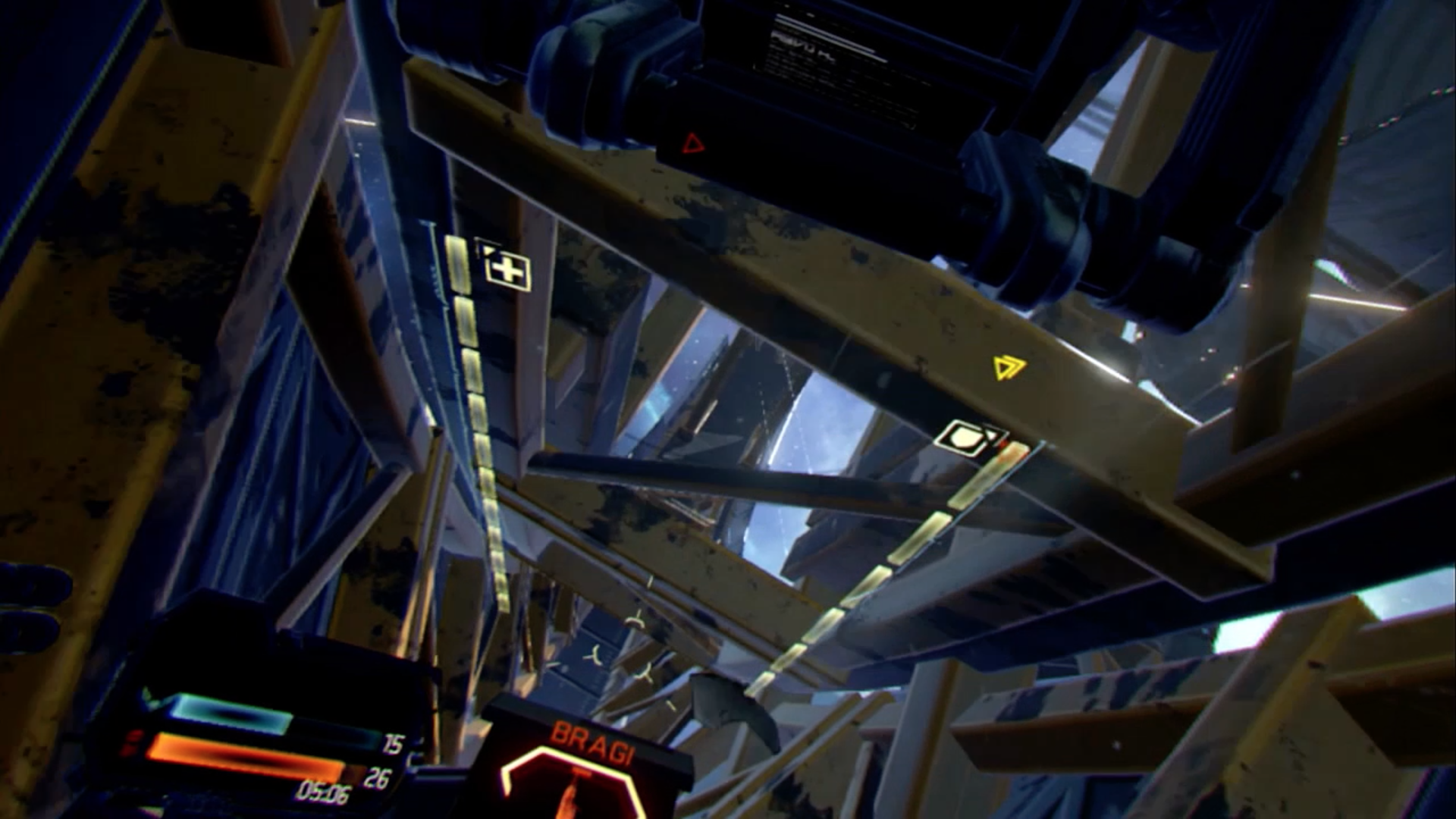 Many thanks, Andy. See you in the iceteroid field.
In case you were wondering, pilots, the CCP Starbug Andy mentioned is none other than Valkyrie Level Designer Emily Knox who shares her experiences in map design in our developer focus. Be sure to check it out.