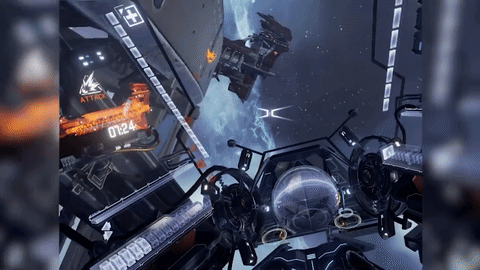 It's coming up to a year since EVE: Valkyrie's Carrier Assault mode was introduced, so we thought it might be fun to mark the moment with a few celebratory events.
Carrier Assault... All Day!
To kick things off, June 20th is 'Carrier Assault Day' and we will be celebrating by making Carrier Assault available to play all day in multiplayer. The fun starts at 08:00 UTC on 20th Jun 2017 and finishes 24 hours later, so fire up Valkyrie for some intense, non-stop Carrier Assault action. Don't forget to sign up for the event on Steam and in the PSN Hub: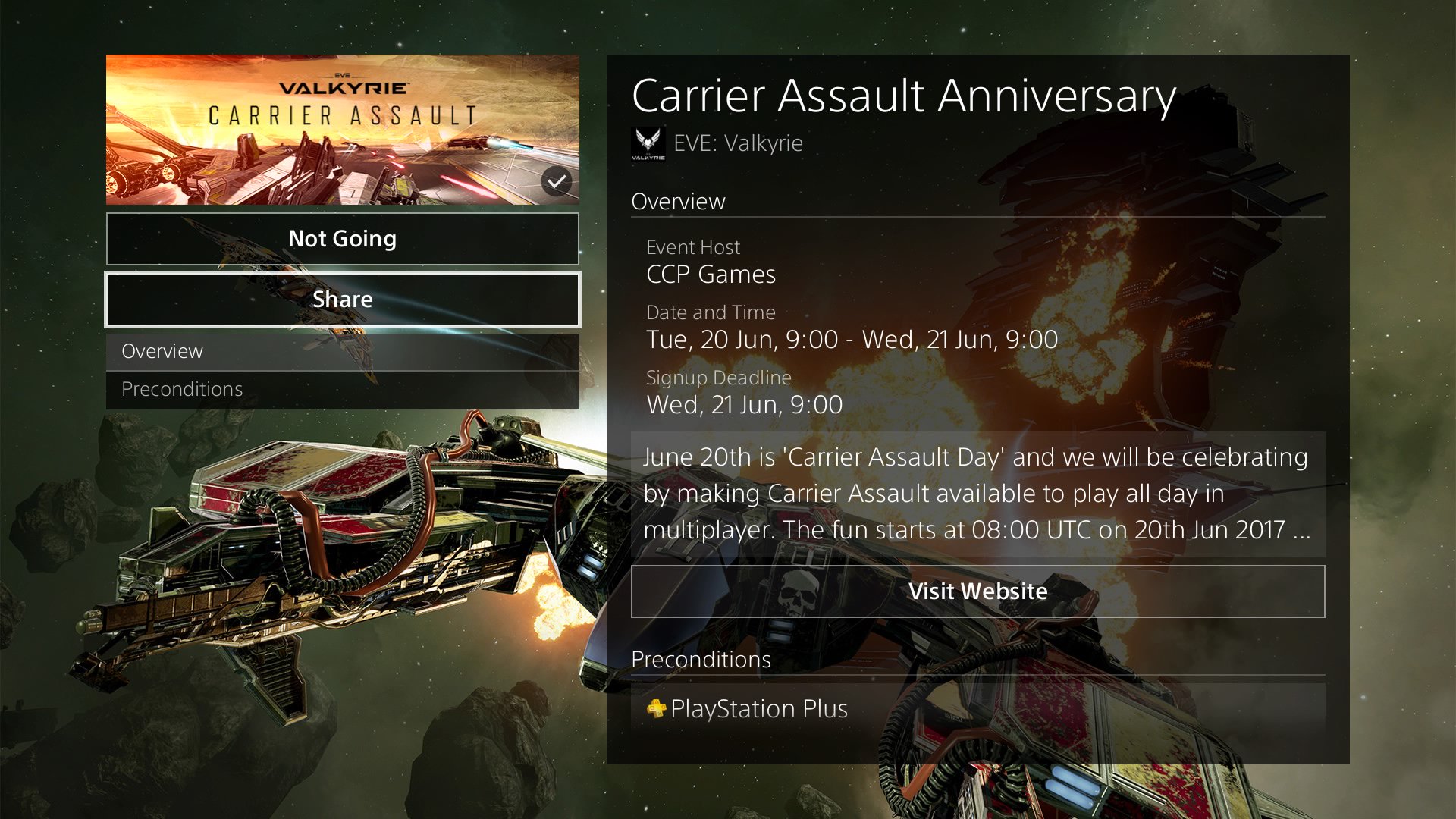 Music and More
That's not all, though. We will also be releasing a superb Carrier Assault soundtrack, composed by Rich McCoull, to Soundcloud to mark the occasion.
In addition, throughout the week we will be running a series of mini masterclasses on how to increase your chances of victory in Carrier Assault battles, from the perspective of Fighter, Support and Heavy pilots.
Share Your Assaults
No EVE: Valkyrie celebration would be complete without our loyal and enthusiastic community of pilots, so we want you to get involved. Over the coming weekend, we would like you to share your screens, videos and experiences of playing Carrier Assault using the hashtag #ValkyrieCADay. We will feature our favorites in Tuesday's celebrations.
Break the Record
One last thing, some of you may remember a recent article in which we showcased a video of a team of Valkyrie pilots completing a Carrier Assault run in under two minutes (you can watch the video above). It seems a good time for that record to be broken, so consider this the throwing down of the gauntlet. Use Carrier Assault Day to attempt a new world record and if anyone can pull it off, we'll publish the results later in the week.
Fly Safe!