EVE Fanfest, the huge annual event at which EVE Online gamers and developers get together in Reykjavik, Iceland for a big celebration, is mere weeks away. We are delighted to announce that once again CCP Newcastle and EVE: Valkyrie will be there.
Running from April 6-8, this year's event is going to be particularly special as we're celebrating CCP's 20th Anniversary. Over the three days, players from all over the world will congregate to enjoy round table talks with the developers, presentations, tournaments and exclusive reveals. Outside of the main event there are parties, pub crawls and the infamous Party at the Top of the World.
There's plenty to get excited about if you're a Valkyrie pilot, so let's take a look at what's going to be happening.
EVE: Valkyrie – Looking Back, Forwards and All Around
This fascinating presentation will be hosted by Lead Game Designer Andrew Willans as he takes a look back over the past year. Since last Fanfest, the CCP Games team in Newcastle launched EVE: Valkyrie across all three high-end VR systems and released several major content updates (for free!), all to make the game the number one cross-platform multiplayer experience in VR. He will also be sharing the first details of what 2017 looks like for EVE: Valkyrie.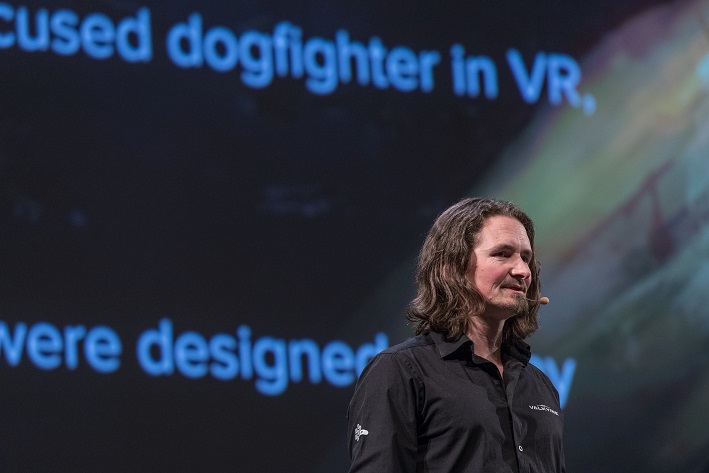 While we are on the subject of presentations, last year our Valkyrie player presentation was very well attended. This time around we're looking for pilots who are comfortable presenting in front of a Fanfest audience and who have something interesting or fun to talk about.
For more information, and to apply, check out this blog by CCP Falcon.
Valkyrie Hangar: Access All Areas
CCP Roo, CCP Bosun and CCP Redcape join forces for this round table discussion in which attendees can have all their Valkyrie-related questions answered. They will discuss how they overcame the challenges they faced over the last year and what opportunities lie ahead over the coming weeks and months. This is your chance to grill them and wring as much juicy info out of them as you possibly can, so be bold and have no shame putting them on the spot!
Play the Game!
If you're an EVE Online player and have yet to experience the thrill of being a Valkyrie pilot, we have good news. On the show floor we will be providing custom built pods (pictured below) in which attendees can take part in 5v5 battles using the PlayStation VR version of the game.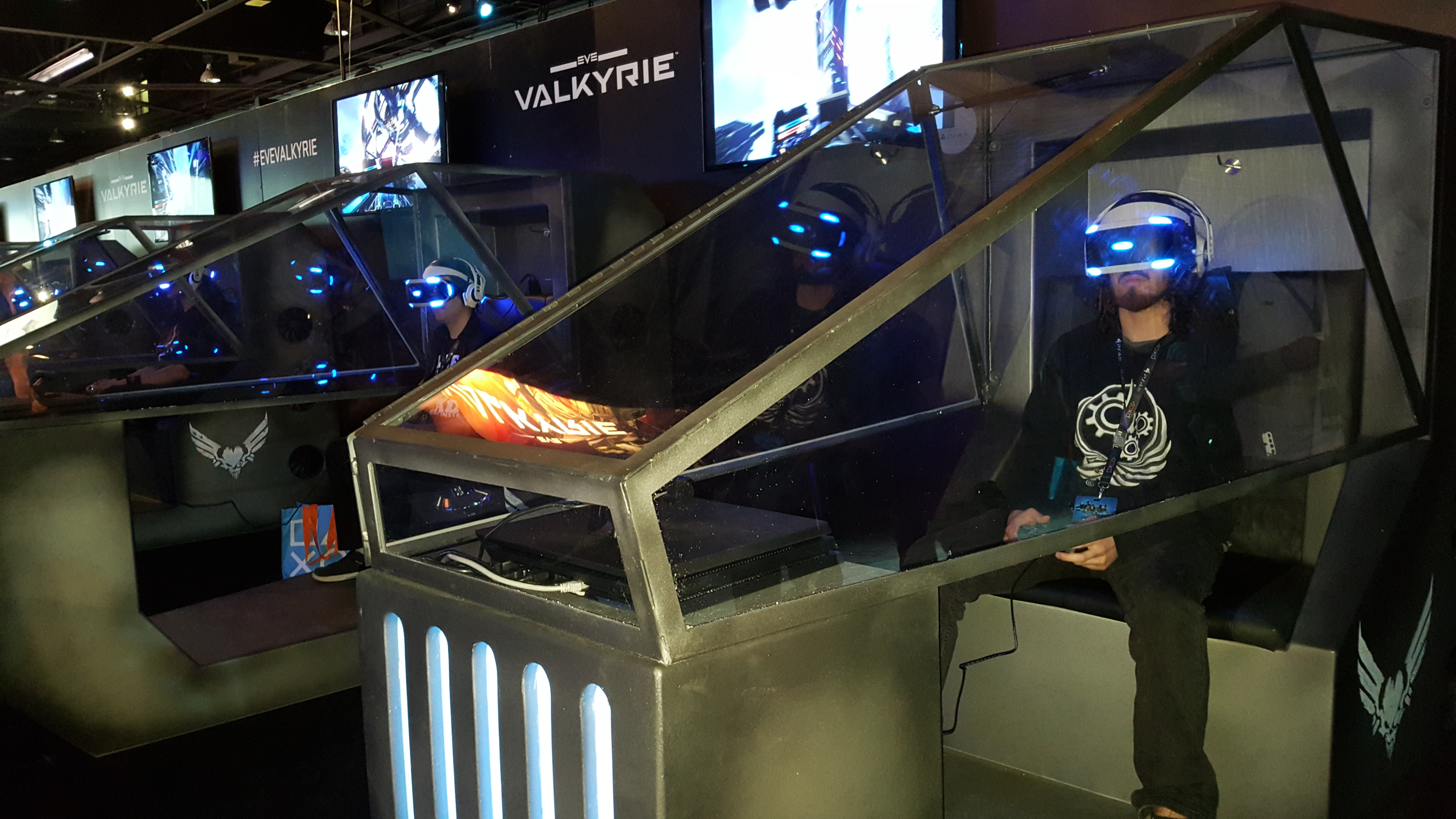 But wait, there's even better news. Those attending this year's Fanfest will get to enjoy a world first hands-on experience with a brand new, previously unseen map. We can't go into details right now, but get yourself to Iceland in April and you'll be the first to find out what happens next in New Eden. Make sure you drop by for a totally mind-blowing experience.
Community-Organized Events
As usual, our community of Valkyrie pilots have been amazingly supportive of what we do here and they've even organized a couple of events of their own to complement the official Fanfest activity.
The first is a meet-up on April 5th, the day before Fanfest kicks off. It's called Valhalla 4, serves as a sort of warm-up for all the excitement to come and it's been set up by ace pilot and Valkyrie community legend General Stargazer. Find out more about Valhalla 4 over on our forums.
The General is also sorting out a group dinner, so if you're heading to Iceland in April, head over to his forum thread now to register your interest.
EVE Fanfest 2017 is going to be the biggest event yet and we would love to see you there if you can make it. Tickets are still available, so to find out more head over to the official Fanfest website and the Eventbrite page.
Fly safe!