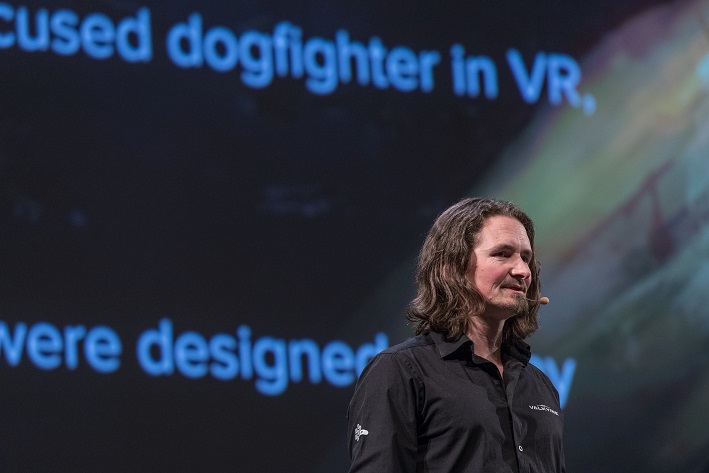 Okay, it's not strictly a 'date' as such, but the roster of CCP developers attending the annual Fanfest charity dinner is expanding all the time and Valkyrie fans will be delighted to learn that the latest addition is Andrew Willans (pictured above), Lead Game Designer on everyone's fave space dogfighting game.
Hosted at the incredible Harpa, the charity event is a chance to enjoy dinner and drinks with the CCP developers while raising money for Barnaspítali Hringsins (Iceland Children's Hospital), which you can learn more about in this video from their official website.
Also, as we've mentioned before, there's a whole bunch of other reasons to get your butts over to Fanfest 2017. These include a presentation from CCP Roo, roundtables with the Dev Team and New Eden's finest pilots, community-organized events and PSVR pods where you can play the game and get an early look at an all-new map. It's not too late to attend Fanfest, so if you have some spare greenback and a generally spontaneous nature, get over to the official website and book your tickets.
We hope to see you in Iceland in a couple of weeks and even if you can't fly out there, you'll be able to follow what's going on right here. We'll let you know about upcoming live streams and other Fanfest shenanigans as they happen.
We're counting the days! If you do hop on a plane to come see us, fly safe!