It's less than a week until the mighty EVE Fanfest 2017 event kicks off and to say we're totally pumped about it would be an understatement. There's a whole bunch of stuff for EVE: Valkyrie fans to look forward to, so here's a rundown of what you should be doing with your time in Reykjavik.
All About EVE: Valkyrie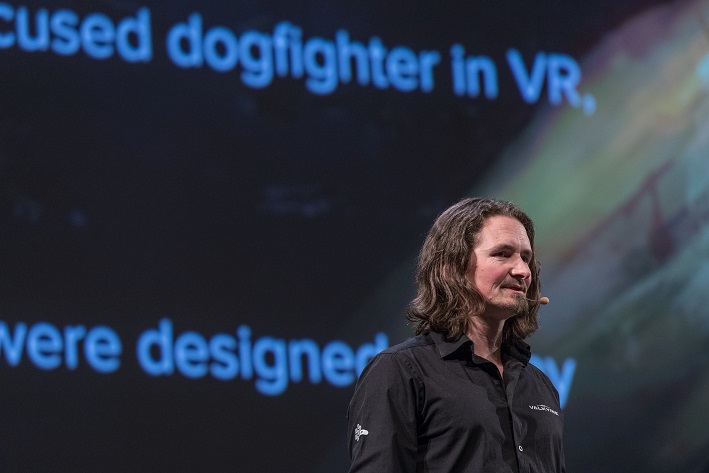 EVE: Valkyrie's Lead Game Designer, Andrew Willans (AKA CCP Roo), will be staging a presentation on Saturday April 8th in which he will be taking a look back at the game's first year out in the wild and highlighting some of the exciting developments coming down the pipe. He'll be in the spotlight from 13:00 local time, so be sure to get yourself over there in plenty of time. If you can't attend Fanfest, the presentation will be streaming live over on our Twitch.tv channel.
Access All Areas
This is your opportunity to grill the Dev Team with any burning questions you have about all things Valkyrie. CCP Roo, CCP Bosun, CCP Sentinel, CCP Grendel and CCP Redcape will be on hand to discuss all the challenges they've faced over the past year and what their plans are for the future of this amazing Valkyrie adventure.
Pilot Roundtable
What better way to learn how to become the best pilot you can be than to ask those Valkyrie who are already at the top of their game? Now a regular fixture at Fanfest, this roundtable will give attendees the chance to fire their questions at some of the best pilots in the galaxy. This year the panel consists of General Stargazer, Quantum Delta and Anska.
Fanfest Beers

What would Fanfest be without the opportunity to sample some fine ales? This year, attendees are spoiled for choice as there are four tasty beverages on offer. Slasher Stout, Apostle Ale, Leviathan Lager and Dark Dominix will be initially uncasked for a first tasting at Prikið, in downtown Reykjavik at 16:00 UTC on Monday April 3rd. There will be a few of the devs in attendance, but if you can't make that, the beers will be available throughout the week. Just remember to drink responsibly… or not.
The Fanfest Pubcrawl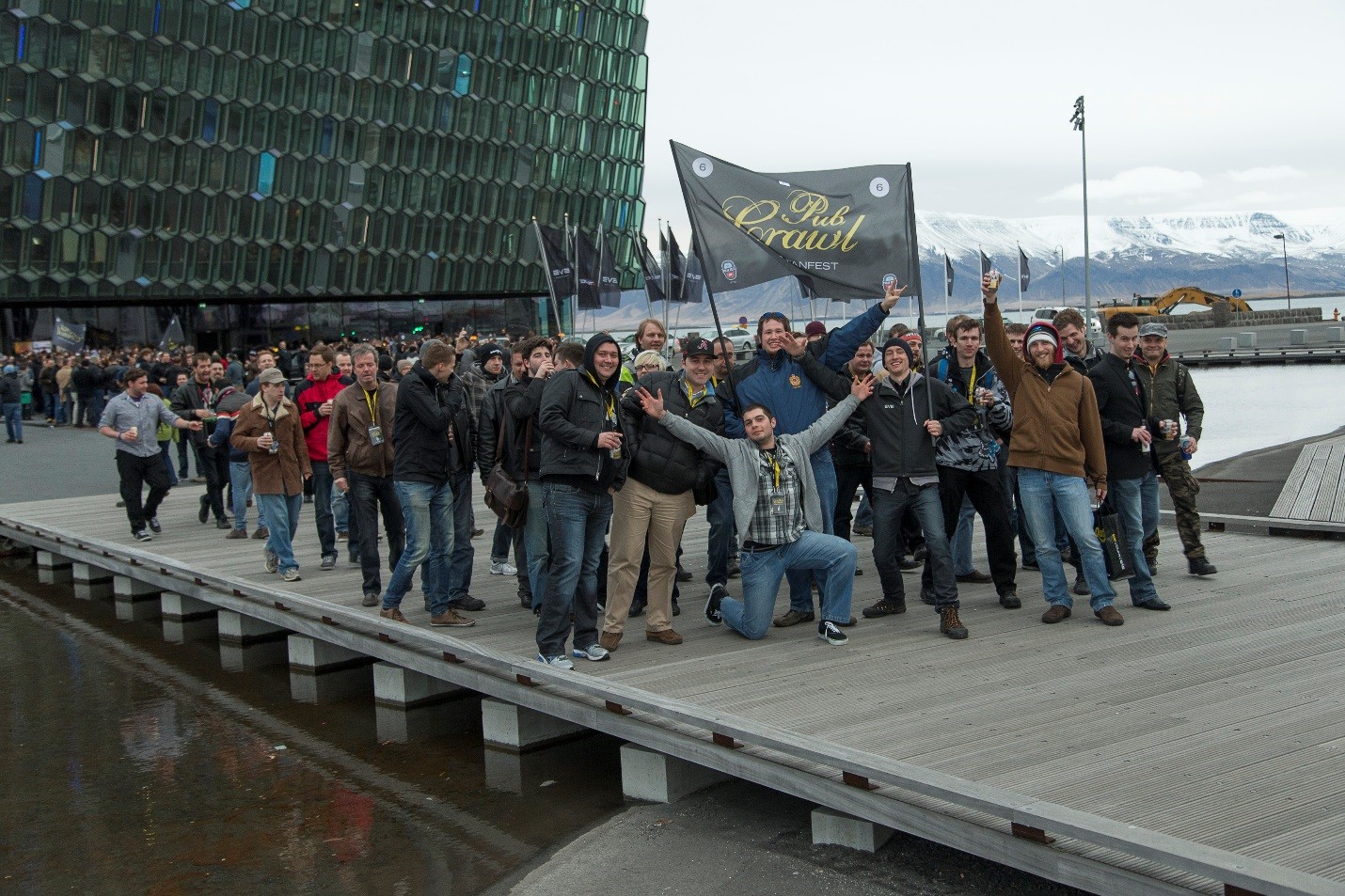 Friday April 7th is definitely a date for your Fanfest diary. Beginning with beers at Harpa, the pub crawl will see CCP staff and fans alike heading out to the hottest (or coolest, as the case may be) bars in Reykjavik to sample a cornucopia of boozes, while engaging in scintillating conversation about the wonderful world of New Eden.
Charity Evening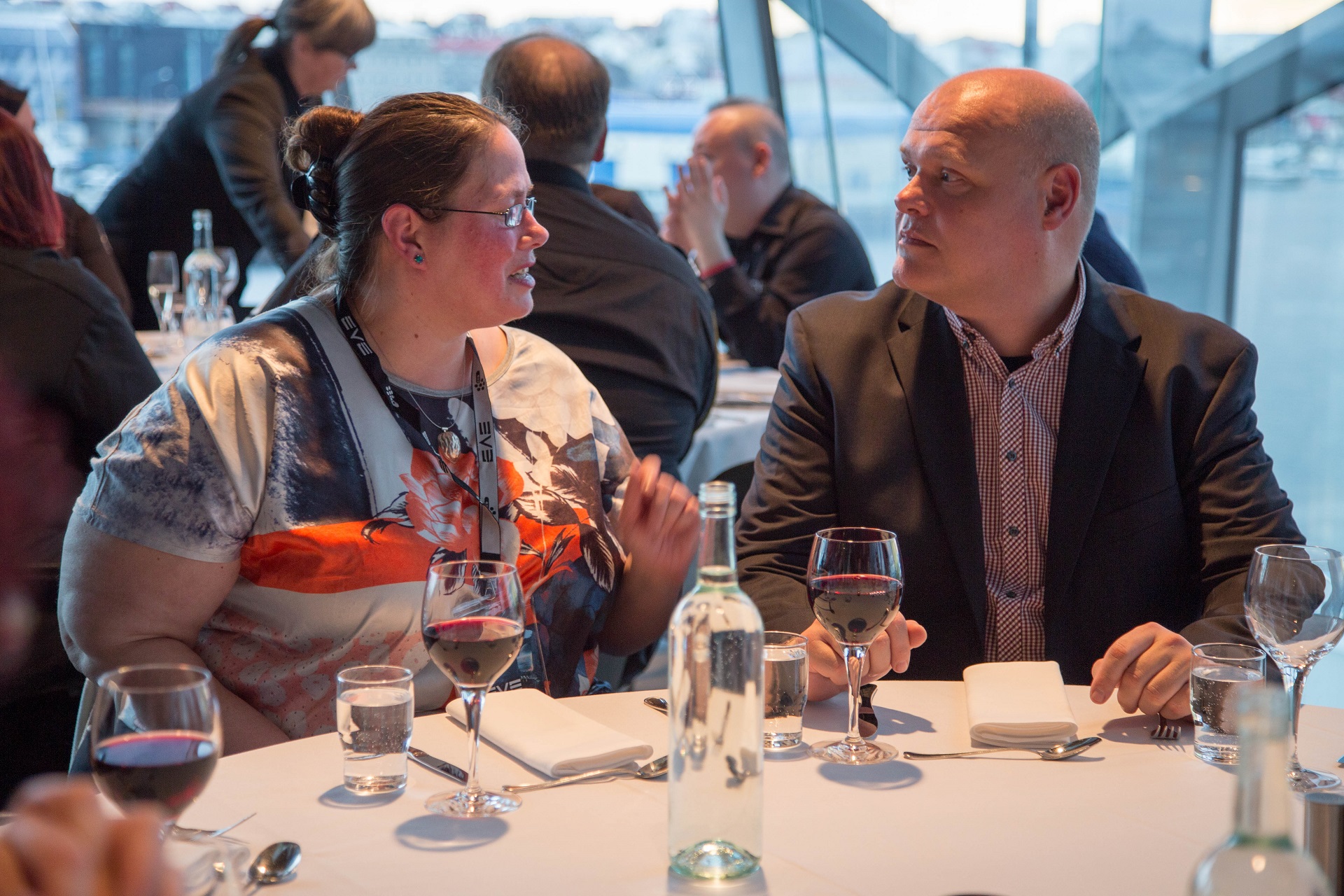 Be sure to get yourself over to the top floor of Harpa on the very first day of Fanfest at 20:00 UTC. The reason? A dinner and drinks event in aid of Barnaspítali Hringsins, the Icelandic Children's Hospital, specializing in providing long-term care for children who require treatment for a variety of health issues, including cancer and diabetes as well as cardiovascular and neurological issues. It promises to be a special evening with CCP staff, including Valkyrie's CCP Roo, in attendance. Get your tickets here.
Play the Game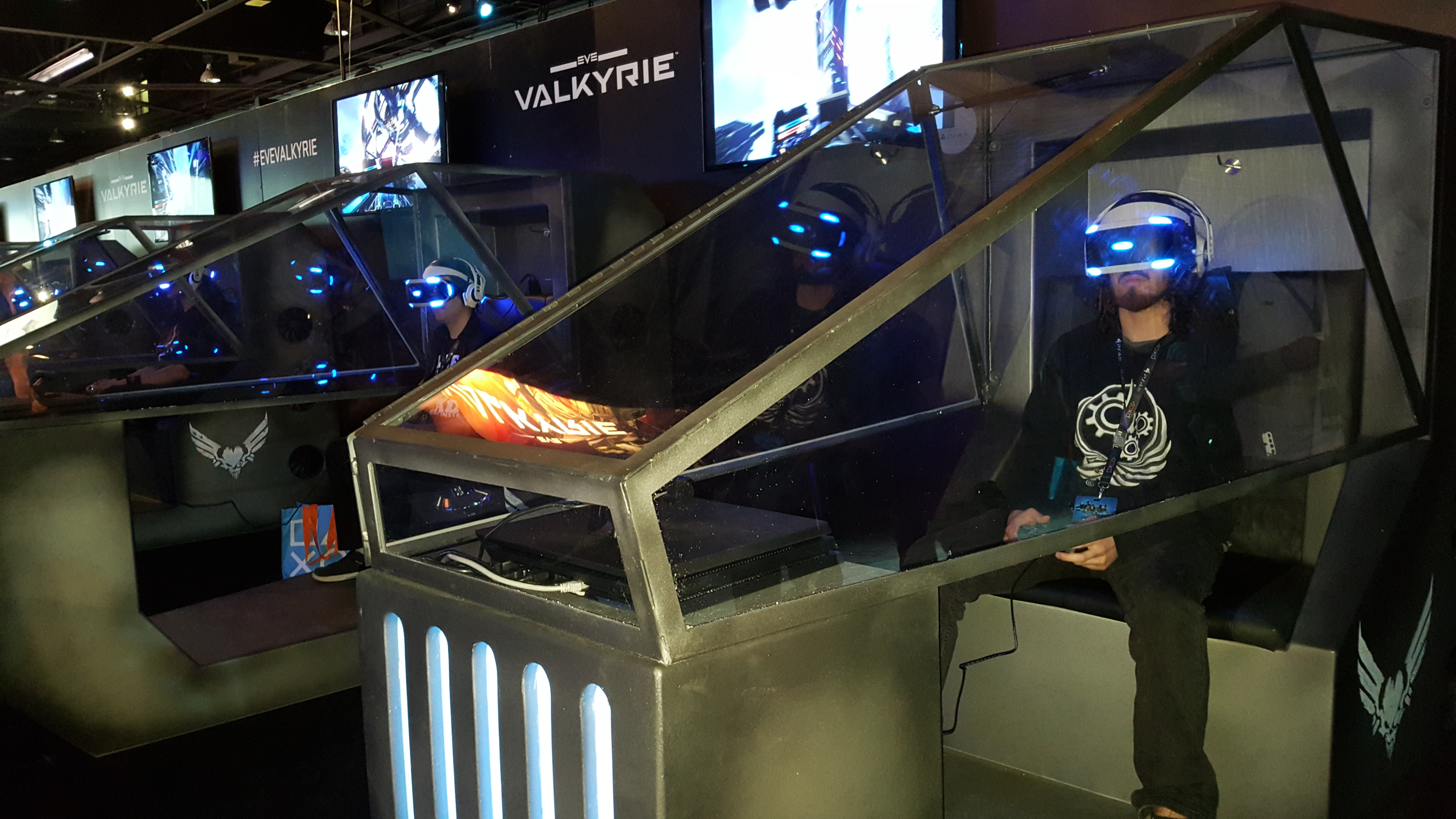 We've set up some PSVR game pods on the show floor so you can enjoy the Valkyrie experience, even when you're away from home. You might think you'd rather be off exploring all the other delights of Fanfest for the few days you're there, but we would urge you to strap yourself into one of the pods as it will give you the exclusive opportunity to play an all-new, previously unseen and totally awesome map.
We're counting the hours now until what will undoubtedly be the…  Best. Fanfest. EVAR.
See you there!