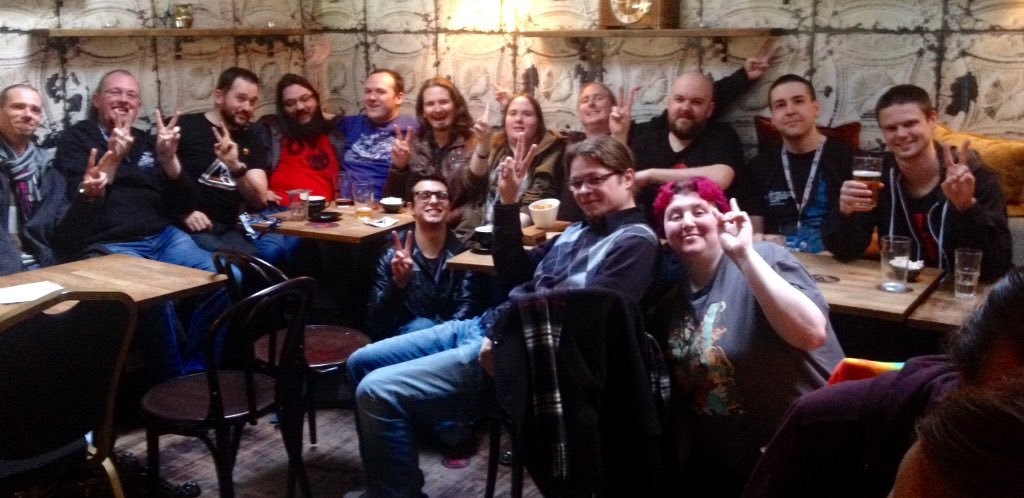 It's not an 'official' part of the Fanfest schedule, but it's becoming a much-loved part of the annual event among Valkyrie pilots. We are of course talking about the Valhalla meet-up, a pre-Fanfest warm up gathering hosted by Valkyrie community legend General Stargazer.
It's an opportunity for like-minded Valkyrie pilots to hook up, have a drink or two, partake in some fine feasting and just chew the fat about their experiences in New Eden.
No tickets required. No dress code. Just turn up and have a good old chinwag.
This year's meetup, Valhalla 4, takes place at Nora Magasin. This is a delightful bar/restaurant situated just off the Austurvöllur, Reyjavik's beautiful and historic public square right in the heart of the town.
The gathering kicks off at 17:00 on 5th April and usually takes place upstairs at the back of the venue, but just look out for a Valkyrie flag and you'll get to where you need to be.
There's another event, #tweetfleetmeet, going on just down the road later at 20:00, which players of all CCP's games will be attending, but if you just want to hang back with the Valkyrie peeps it's all good either way.
Any questions, just hit up the General on the forums.
If you're going to be at Fanfest this week, go join in the fun.
For more information on Valkyrie events at EVE: Fanfest 2017 check back here tomorrow for an update.
Excited much? Not long now folks. See you there!