Welcome back, pilots. It's been quite a few weeks in New Eden, hasn't it? And there's plenty more to come as we build up to the release of EVE: Valkyrie – Warzone on 26 September; here's what's been happening and what's lined up.
Enter the Warzone
Just a few days after the Warzone expansion was announced, the CCP Newcastle crew packed their bags and decamped to Cologne in Germany for an exclusive hands-on event: 'Enter the Warzone'. There they were able to show off Warzone to a horde of eager gamers, and allow them to experience EVE: Valkyrie's cutting edge space combat on flatscreens for the first time, and the result was a resounding thumbs-up from the assembled.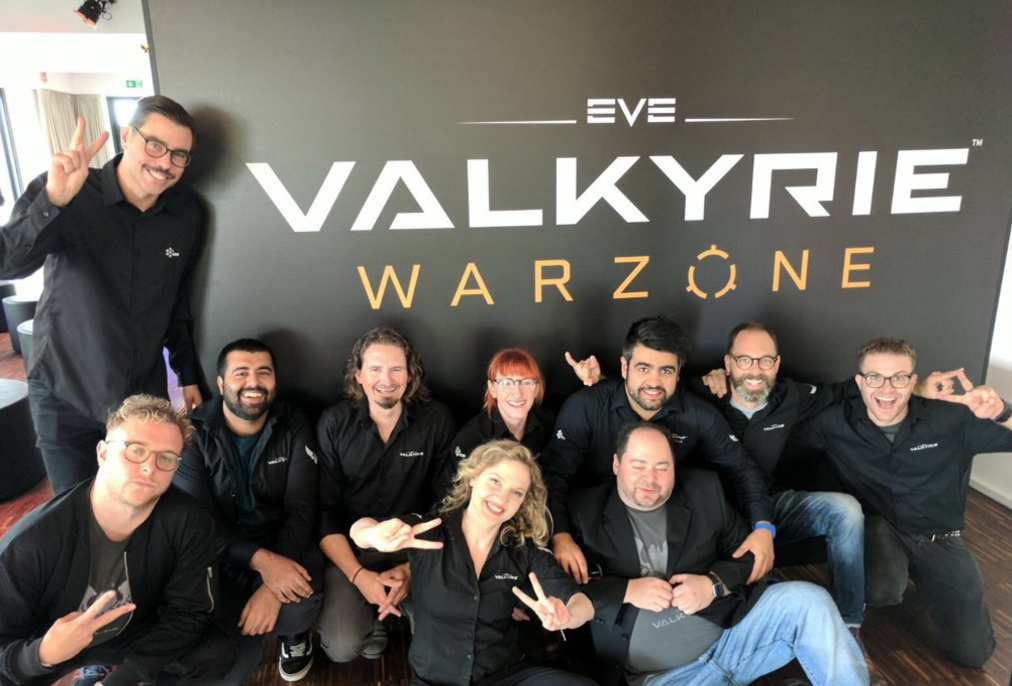 Not only was Diamond League Alpha pilot – and all-round good guy – SuperKev able to come over from Canada to demonstrate his skills and get a taste of what the new Wraith Mk6 can do, we also invited ScaredPanda and Bjornbee from the EVE Online community to come along and jump into the action.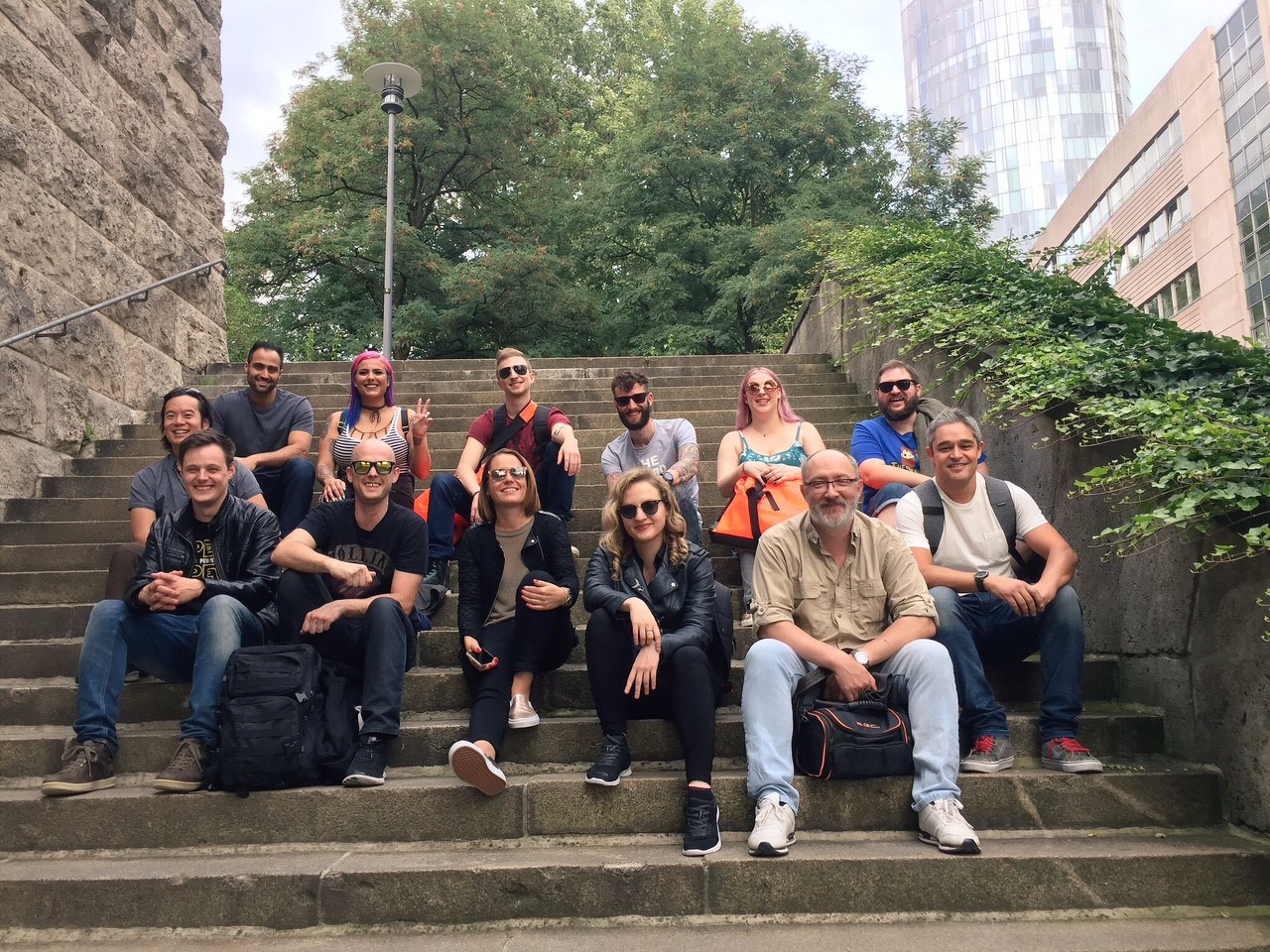 In all it was a cracking event, leaving everyone counting down the sleeps until they can get into the action for real; check out these first impressions from another of our guests, Gehab:
And that was just the beginning of the Warzone fun in Germany; afterwards it was straight on to Gamescom where EVE: Valkyrie lead designer Andrew Willans (CCP Roo), along with CCP Starbug, CCP Bosun and CCP Kane, appeared every day on the Twitch stage to tell all they were allowed (and maybe just a little more) about Warzone, show off some live gameplay and give the Twitch hosts a go in the cockpit.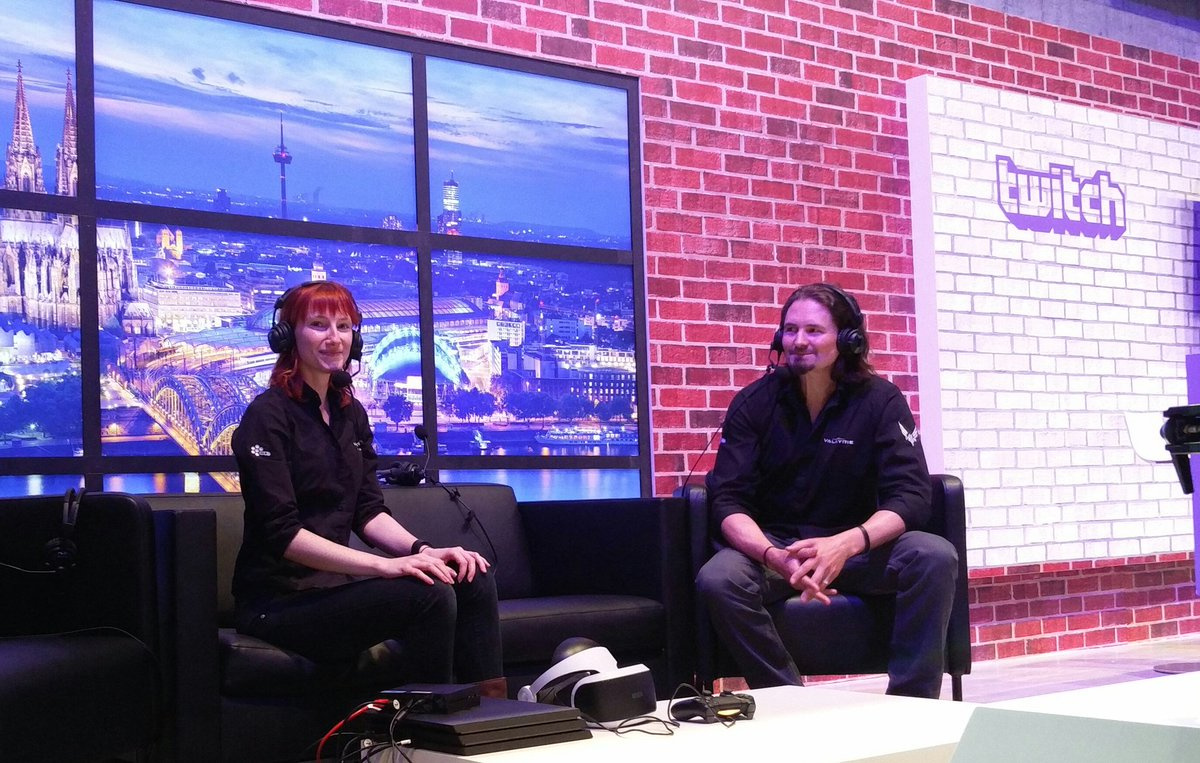 If you missed the live shows, don't worry; you can find the recordings over at https://www.twitch.tv/twitch/videos/all. You can easily find the Warzone sections by skipping ahead about 7h45m; enjoy!
Get in formation
We know, you're gagging to get into Warzone, but there's still plenty to do in EVE: Valkyrie before 26 September arrives. And what better way to pass the time by polishing up your flight skills with some formation flying? SalsaKetchup has organised eight nights of precision aerobatics over the next few weeks; the first couple of sessions have been and gone but there are still plenty of opportunities for some epic wing-to-wing antics; to find out more and sign up, head over to this forum thread.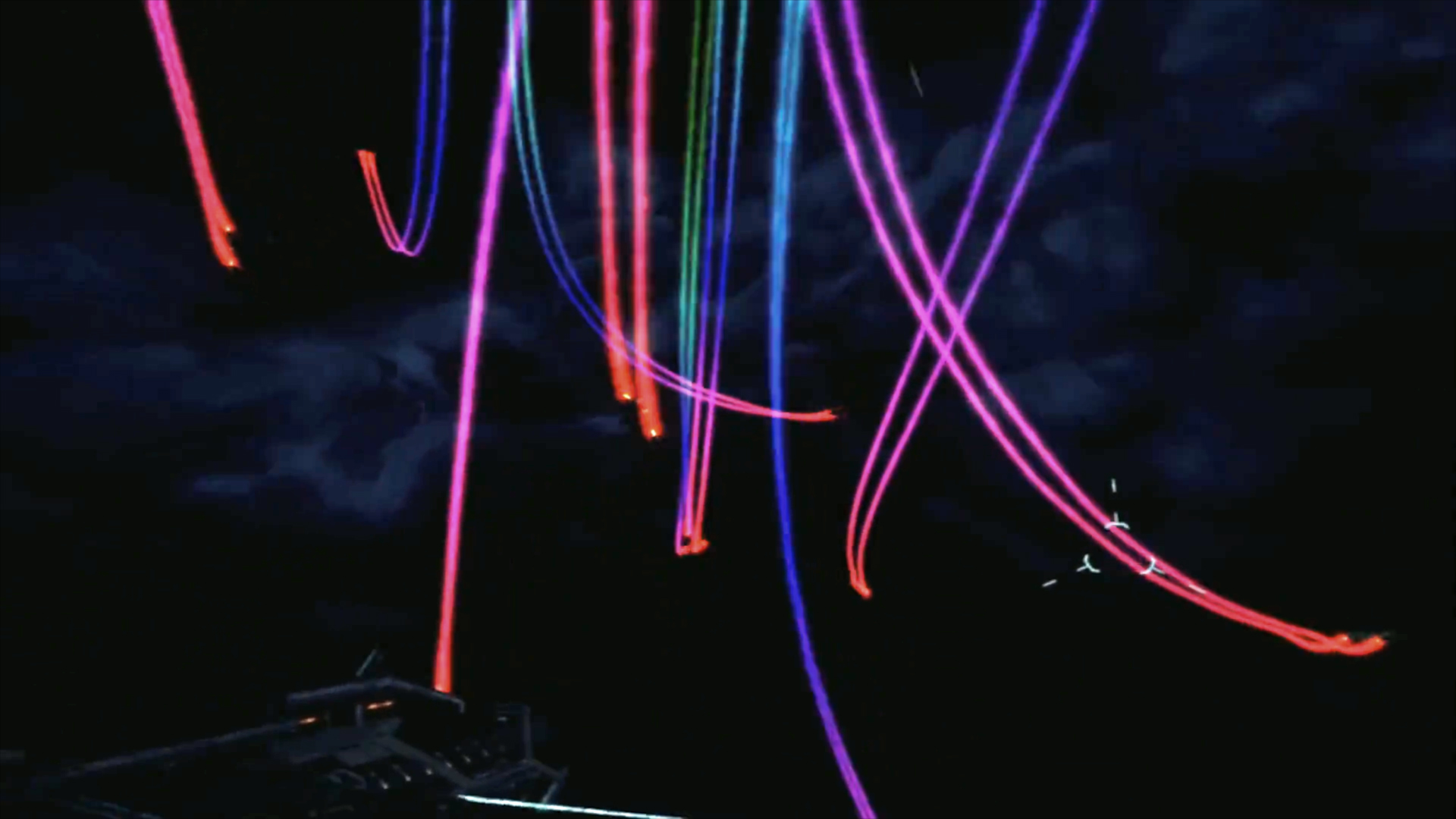 Last call for specialeffect
There's not long to go now until CCP Starbug (Emily Knox) and CCP Bosun (John Nejady), hopefully recovered from their tour of duty on the Twitch stage at Gamescom, lace up their trainers to do the Great North Run to raise money for SpecialEffect, a charity that helps provide access to videogames for young people with disabilities who'd otherwise not get the chance to enjoy them.
You can still sponsor me for my @SpecialEffect @Great_Run effort in 10 days! Half marathon for a great cause! https://t.co/ASNF5xnYw4 pic.twitter.com/lFS1ieojzo

— John Nejady (@ItsNej) August 31, 2017
The Great North Run takes place on 10 September, so there's not a lot of time left to give them a bit of support and hopefully a bit of money. Starbug's already smashed her target, as you can see on her JustGiving page, but Bosun's could use a bit of a cash boost, so why not head straight for his JustGiving page and chuck a few spacebucks his way?
Coming up fast
That's nearly it for this month, but there are going to be plenty of reasons to keep coming back here in the run-up to the EVE: Valkyrie – Warzone launch. We can't wait to tell you everything we have planned, so be sure to check in soon because we'll be breaking down the facts you need to know about the new and improved fleet of Warzone ships, starting with the Assault class. If you're keen to find out what the Wraith Mk6 is packing, hang in there pilot, because all will be revealed soon.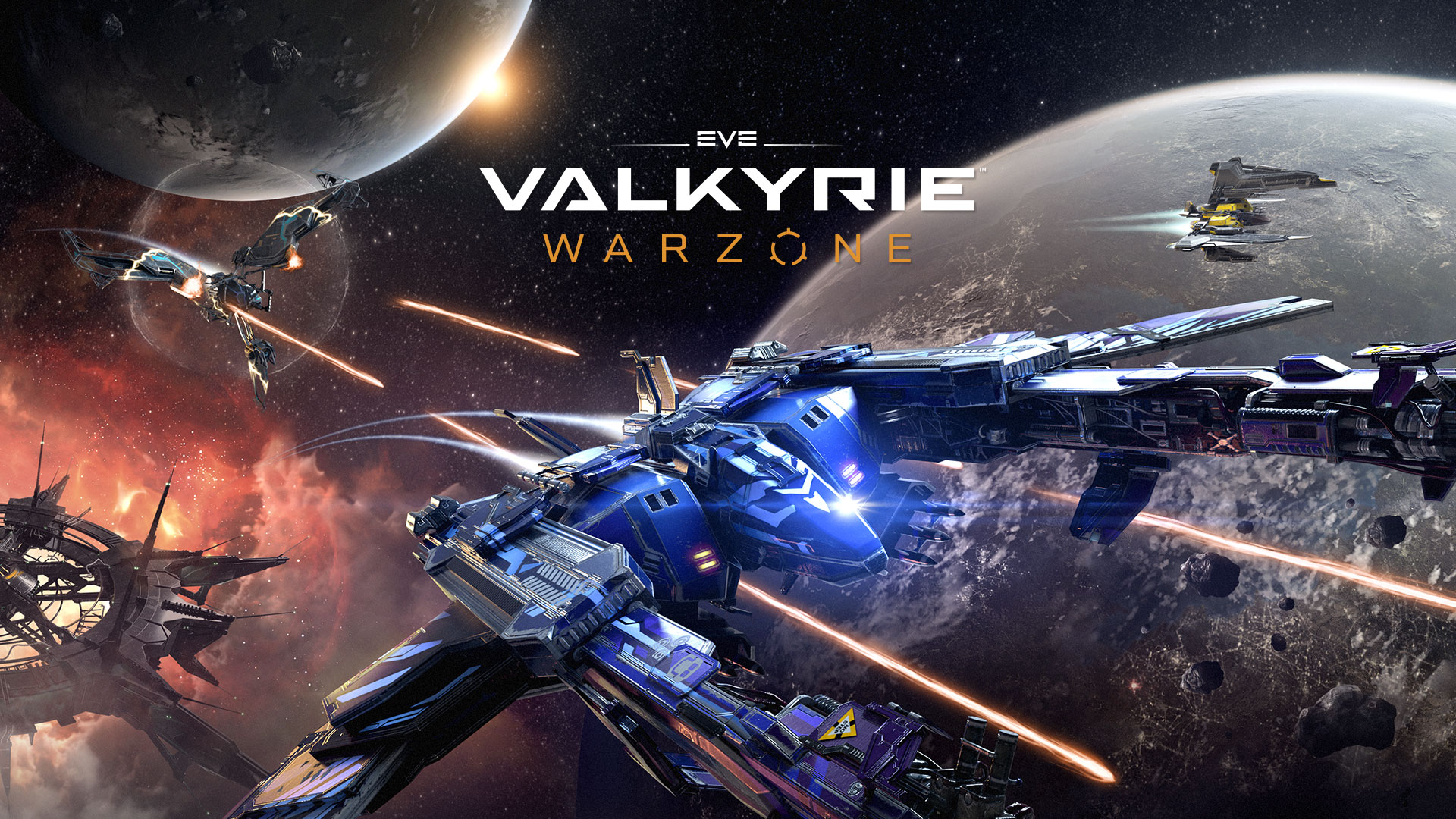 We're also prepping an exclusive video preview of EVE: Valkyrie – Warzone's first hour, so you can see for yourself what's new and what's changed in New Eden, and get a good look at how all your non-VR friends will finally get their first taste of the game we all know and love. Don't miss out on the inside scoop!
Until then, though, fly safe and have a smashing September.