Are you new to EVE: Valkyrie? If so we would urge you to head over to our official Forums and get yourself an account immediately. Yes, yes, we know you would rather be playing the game instead but there are three extremely compelling reasons to get yourself signed up. What's more the holiday season has seen some fun contributions from our community of pilots so now's a great time to catch up on all the stuff that's been going on.
Our Forums Literally Make You a Better Player
It's true. When you point your browser at the forums your first port of call should be the New Player Hangar. From here you can access discussions, news and share ideas with other pilots. Also, crucially, there are many play guides you can dig into in order to hone your skills as a Valkyrie. The best place to begin your training is our Official Game Guide written by top EVE: Valkyrie Lead Game Designer CCP Roo.
EVE: Valkyrie is the Best Community of Gamers, Evar!
We are blessed that Valkyrie players are some of the most passionate, committed, creative and welcoming people you'll ever meet. As well as getting to know them through playing the game itself you can also interact with them and share your experience via our forums. The holiday period has been a particularly active time within the community.
A while back we asked our players to make some cool Valkyrie-themed stuff and the latest entrant has knocked it right out of the park by coming up with a Valkyrie guitar theme. As you can see from the pics it is insanely brilliant. Then again, so is everything you folks send in. You can see more entries right here so why not come up with some creations of your own. You might just win yourself a prize.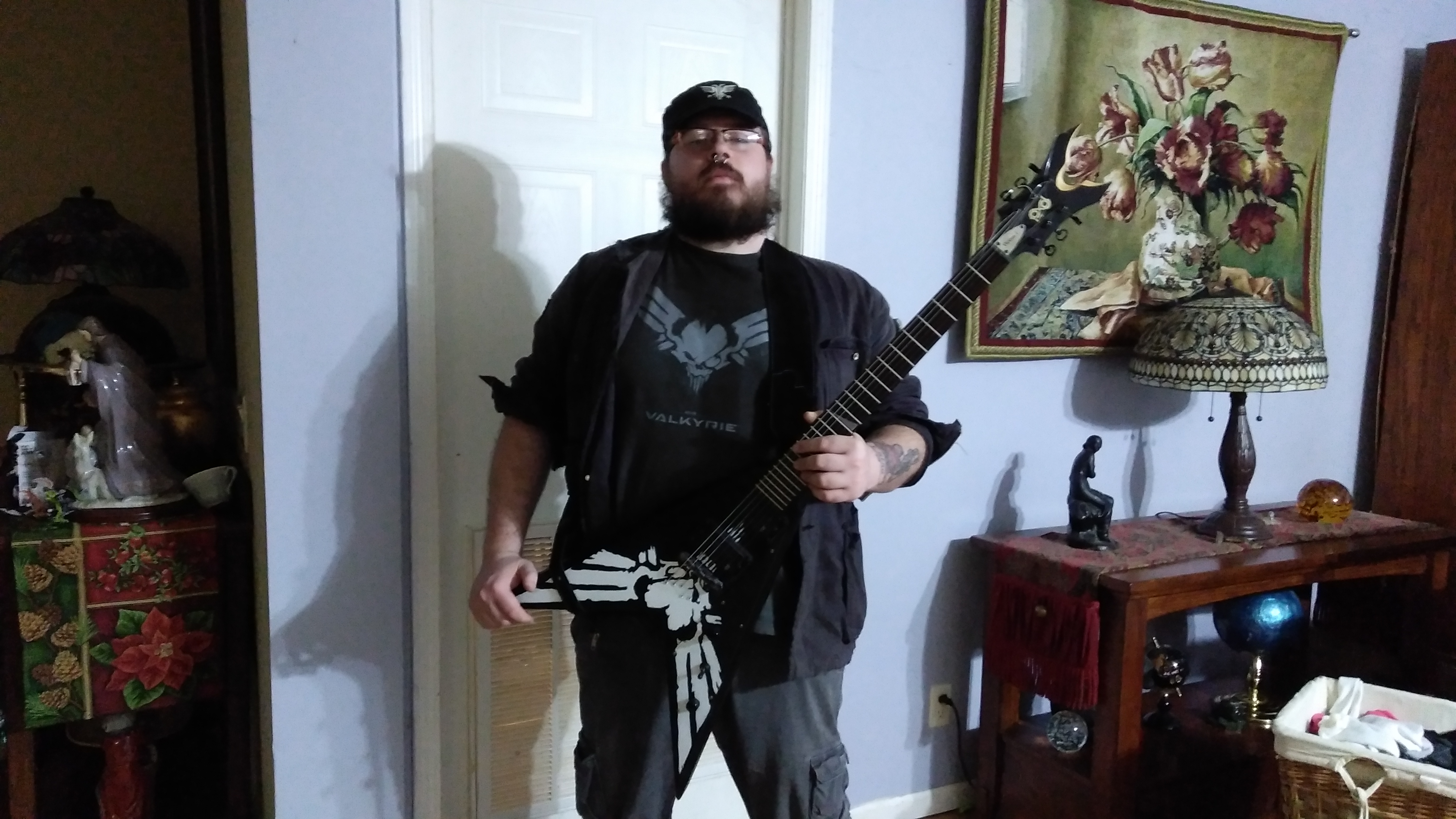 Players have also been sending snaps of their VR gaming spaces. It's well worth checking out to get some inspiration on how to make the most of your gaming set-up. The example below is from ace pilot Gigai. We particularly like the giant LEGO head.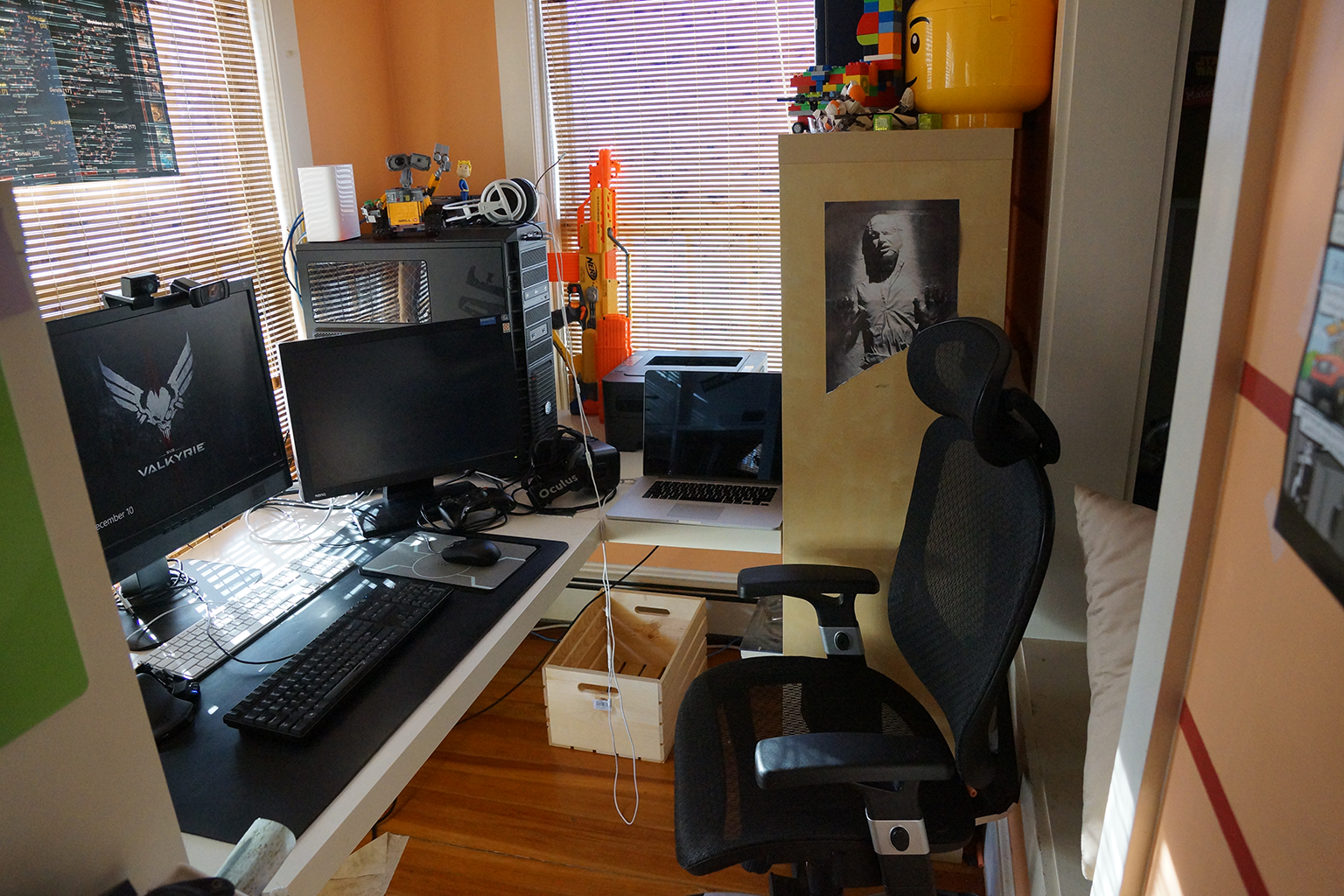 Th/ere'(s a wealth of community-generated stuff to get stuck into that can entertain as well as enlighten you on every aspect of the game. If you want to know more about a particular facet of Valkyrie's gameplay simply ask a question on the forums doubtless some expert advice will come back your way.
Enjoy a Good Old Chinwag with Like-Minded Players
There's constant chatter going on in the forums and it never ceases to amaze us what a funny and entertaining bunch our pilots are. You really need to check out some of the conversations including how players got their callsigns, what nickname pilots have given their ships and thread dedicated to players telling us which bots they consider to be their nemeses.
Don't forget, if you link your Forum and Valkyrie accounts you will be able to periodically unlock new Avatars in the game that you can then use on the forums. Check out our handy guide to creating and linking accounts to get started.
So, there you have it, three rock-solid reasons to take a few minutes out of playing the game and set yourself up with a forum account. We look forward to seeing you join the greatest gaming community in the galaxy.