At the start of the new year we gave you the EVE: Valkyrie New Year Challenge featuring a bunch of tough tasks to complete and we must say, we are mightily impressed by some of the action you've sent us so far. There are clearly some exemplary pilots out there. And we've already had a team attempting to get a new speed record for completing a Carrier Assault match in under three minutes. Did they pull it off? Keep reading and you'll find out.
Too Good to Die
His handle may be a bit enigmatic but what's crystal clear about 'jpx86' is the abilities on display in the cockpit. Here we see two Team Deathmatches without a single life lost (the streaming was done by fellow pilot Vega). Enjoy the video in its entirety right here but if you simply want to see the proof of the achievement you can skip to 28'47" and 49'44" respectively. Good work!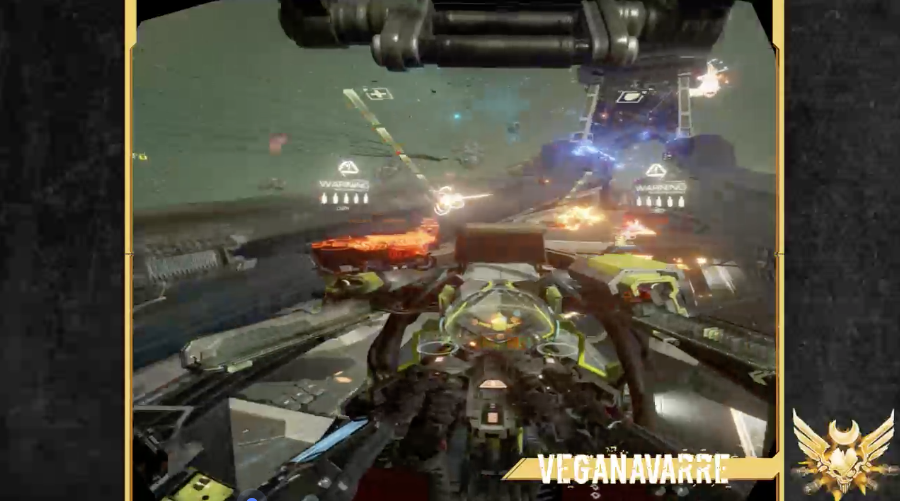 Too Good to Die, Too
FatSamHardwater (we're not even going to ask how he got that callsign) has also proven himself to be a bit tasty in space. Here's his flawless TDM in which he obtains victory without a single death. We applaud you Mr, er, Fat.
Well, That's Kinda Weird!
Our old friend Goatan has pulled off the seemingly impossible by securing victory in a TDM and coming top of the leaderboard without scoring a single kill, death or assist. Wha…?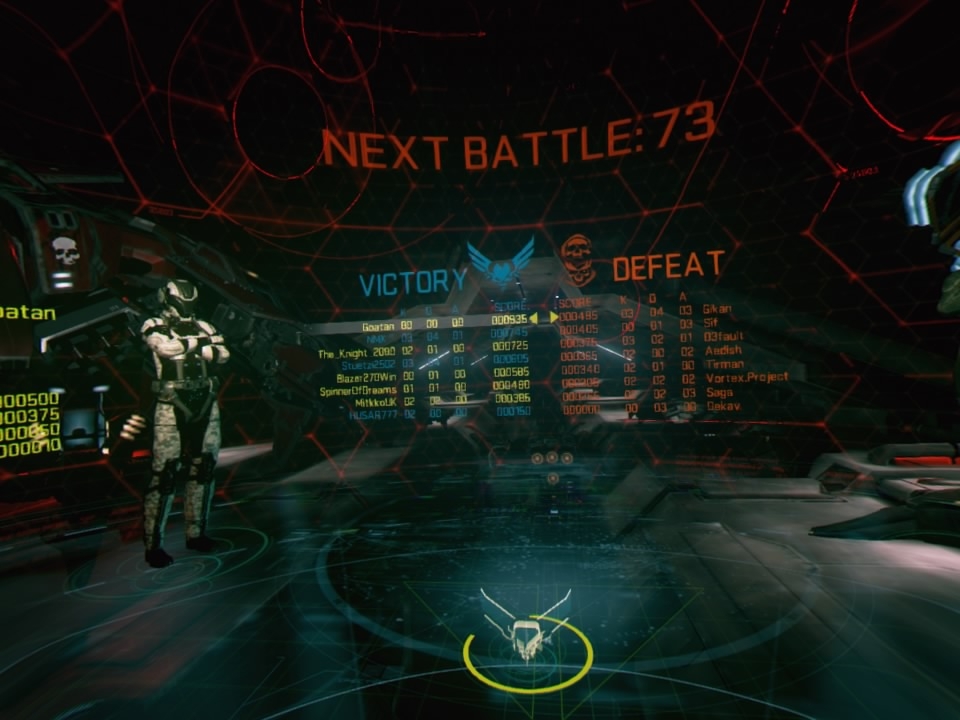 Carrier Assault Record Attempt
Here it is, the one we've all been waiting for. As a refresher, take a look first at General StarGazer and friends setting the original record of 2'56".
Pretty much game over you would think. Surely no-one's beating that staggering time? Well, let see, shall we? What follows is timed footage of a truly masterful Carrier Assault run. The team in question consisted of Vega, Anska, Nydwen, SilkyGiant, Orion, Estic fart, jparedesg and a bot.
Amazing stuff, right? Apparently, the team has scrutinized the footage of the original record to establish precise start and finish points and they reckon they've come in at around 2'40" give or take a second.
We're going to study the footage a little more before we pronounce this an official record but it's certainly looking good. Well done, people.
You can still enter the New Year Challenge so keep those achievements coming. But do it now because a whole new raft of challenges will be arriving in early February.