Greetings fellow clones.
We think it's fair to say that no Valkyrie pilot comes to New Eden as a true gaming rookie. We expect that each new Valkyrie pilot brings has played a broad and varied catalogue of games across different formats and genres.
Today, we're talking about the games that first launched us on the journey that has culminated in us joining the outlaw band of space pirates we know as the EVE: Valkyrie community.
We've touched upon this previously in our series of pilot profiles, in which we talked to some of the best Valkyrie pilots in the galaxy. For example, ace fighter pilot General Stargazer cut his gaming teeth on Sonic the Hedgehog on Sega Mega Drive, before eventually becoming an avid fan of EVE Online. Likewise, SuperKev arrived in New Eden via the circuitous route of Pong and Doom.
As for your correspondent here, classic arcade coin-ops Gun Fight, Marble Madness and Star Wars all ignited a love of games that would lead to a place in the cockpit of a Wraith.
Our pilot community, always engaging and enthusiastic, has recently been discussing this very subject. Contributor Vigstanley has set up a "What brings you here?" forum thread in which he asks fellow Valkyrie players about the games they've enjoyed and been inspired by in the past.
As you can probably guess, a lot of those games mentioned involve shooting stuff in one way or another. We won't list all the submissions here - instead, we encourage you to explore the thread yourselves. If you want to experience a nostalgic tear forming in the corner of your eye look, forward to fond reminiscences of classics like R-Type (pictured below), Afterburner, Ikaruga, Star Fox and Panzer Dragoon.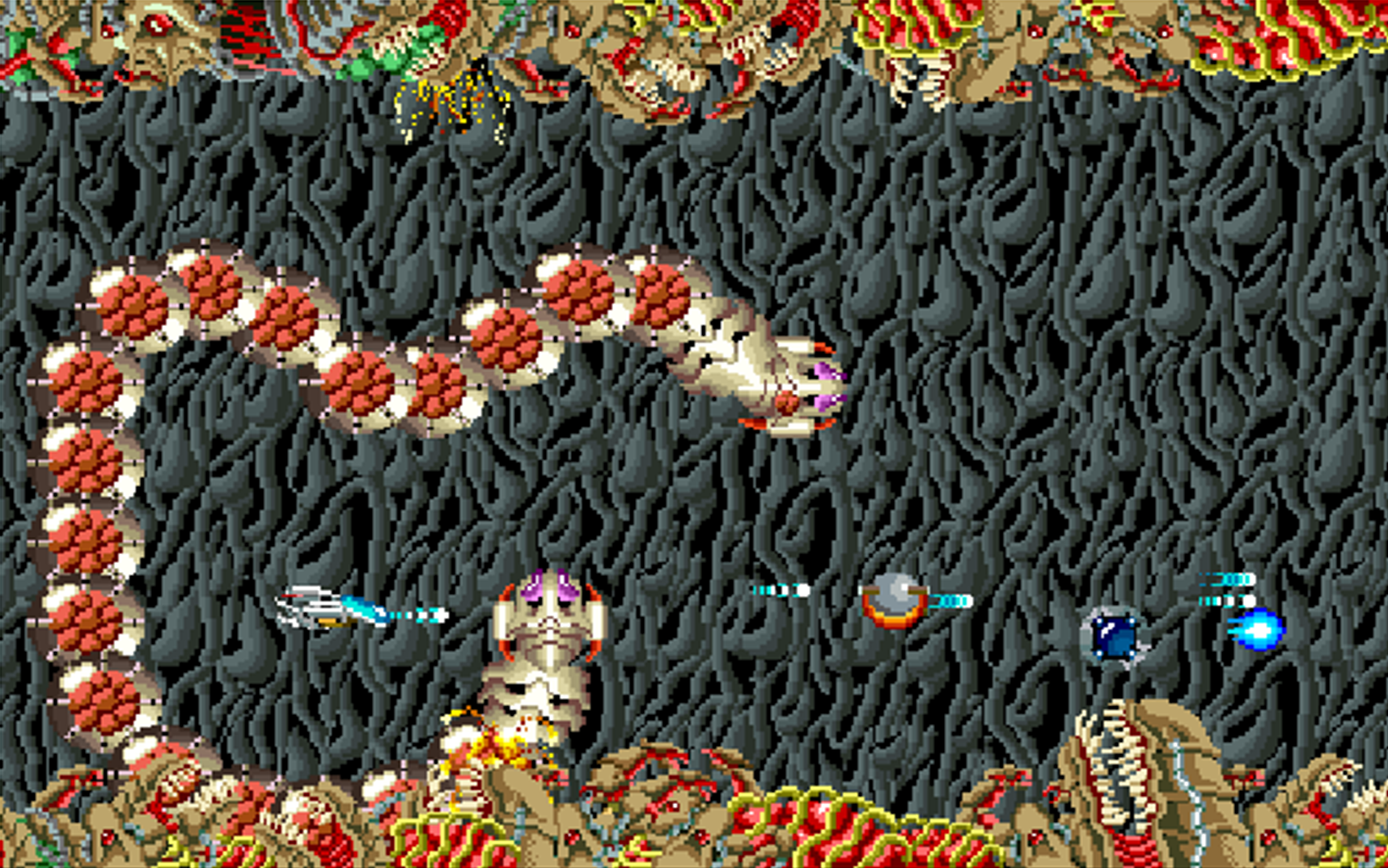 Check out the thread, or sign up to the forums and add your voice - and your gaming history - to the ongoing conversation.
Fly safe, and never forget what brought you here!