Welcome pilots! This is the first in a brand new monthly round up of the best stuff that's happening in New Eden and the EVE: Valkyrie community. Read on to discover what's going down and how to get involved.
Upcoming Events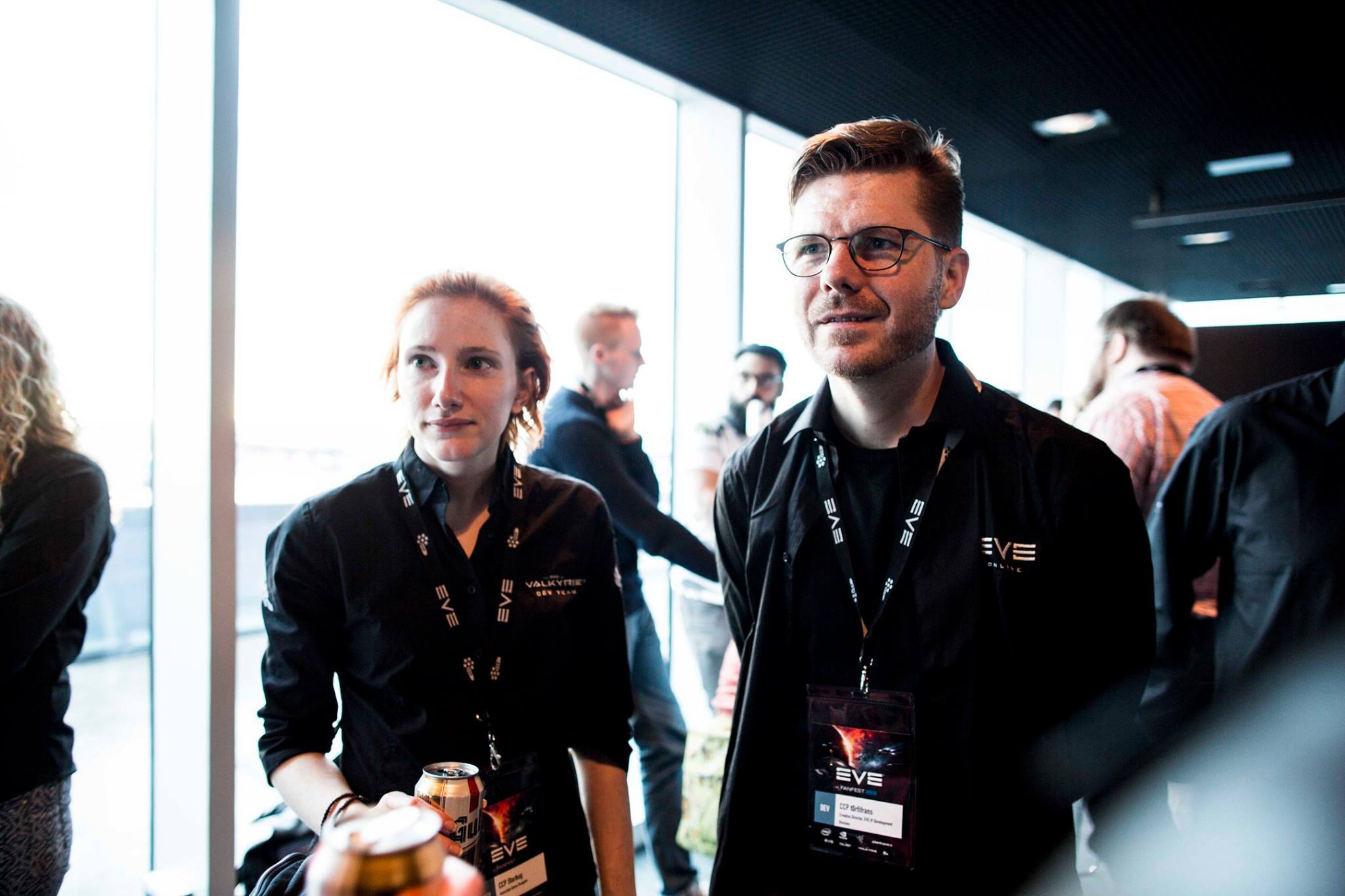 We admit, the majority of a Valkyrie pilot's time is spent living the life of a pirate, seeking fame, glory and riches in the far reaches of New Eden. That said, our community of flyers are far from being simply a band of hard-hearted buccaneers and often like to give a little something back.
In the time since EVE: Valkyrie first launched there have been drives to make money for deserving causes. With that in mind, we thought we'd give you a heads-up on a charity event that CCP's Emily Knox (aka CCP Starbug, she's on the left in the pic above) and John Nejady (aka CCP Bosun) are in training for.
The charity is Special Effect, an amazing organization that brings together creative talent and technology experts to enable young people with disabilities to play videogames that would otherwise be beyond their reach. You can find out about the incredible work they do on their official website.
The event is the Great North Run. It's a half marathon challenge that takes place every year in Newcastle upon Tyne, starting at the Tyne Bridge and finishing up towards the South Shields coast. It's been running (no pun intended) since 1981 and it's the biggest half marathon event in the world.
The run is happening in September but you can make a real difference right now by scooting over to John and Emily's Just Giving pages and throwing some dollar in their direction. It doesn't have to be much, but anything you do contribute will go towards bringing the joy of gaming that we are all passionate about to those who are missing out.
Emily's page is here. John's is here.
We'll bring you more news on the event, and Special Effect, in the coming weeks and months.
Incoming!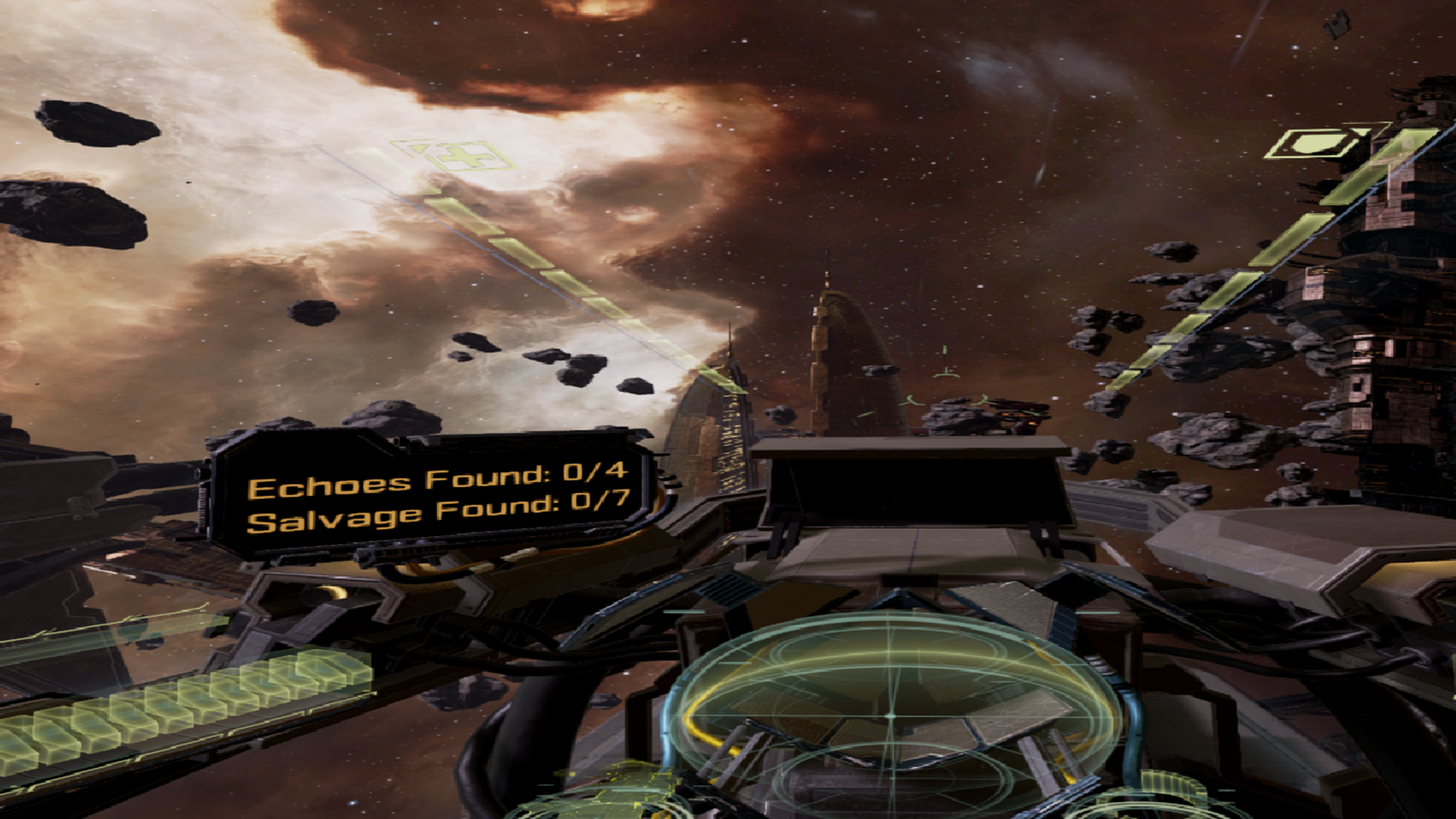 We have a truck-load of awesome articles lined up for July here at the official EVE: Valkyrie website.
First up, the month of July is when we give players a couple of helping hands to achieve 100% completion on Valkyrie's single player Scout Mode. In the first instance, we'll be revealing the location of every single piece of salvage on all seven of the game's maps. It's booty-licious (see what we did there?).
Then we'll swiftly follow up with a guide to how to find all the echoes in Scout Mode. If you're not familiar with echoes, they are fragments of recorded audio detailing the events leading up the situation in which you find yourself in present day New Eden. There are several echoes on each map and they give a dramatic and fascinating insight into the game's backstory.
We'll also be bringing you tips from ten of the galaxy's finest pilots, presenting a Gif gallery of the month's top takedowns and taking a look at footage of the best competitive play that has been taking place. It's going to be a cracking month so keep your browser pointed right here.
Bring the Pain… Again
If you're new to the wonderful world of EVE: Valkyrie you'll be unaware that on occasion, we invite you, our devoted pilots, to receive a kicking at the hands of the game's creators in what has become known as a Battle the Devs. Admittedly, it's normally us who receive a humiliating defeat, but that's OK, we can take it, and what's most important is that it's always massively good fun.
There have been three battles so far. Two taking place during game's alpha phase of development and the third after launch in May 2016.
This is, we think, the perfect opportunity to introduce you to the most recent events and enjoy some of the fierce battling that went down. Click on the YouTube vid above to see the action from the point of view of ace fighter pilot and regular community contributor General Stargazer.
And below we have some stunning footage from the second event courtesy of one of the best pilots in the galaxy, Wan5.
We're hoping that's got you pretty fired up, because we're planning another dev battle real soon. We haven't finalized the details, but keep checking back here for more info as it becomes available. We very much look forward to you testing our mettle.
In the meantime, fly safe and have a great July.