Greetings, pilots! It's time for your monthly briefing on what's been happening in the world of EVE: Valkyrie – Warzone. It's been a busy few weeks, so let's cut straight to the chase; here's what's been going down.
Valkyrie on tour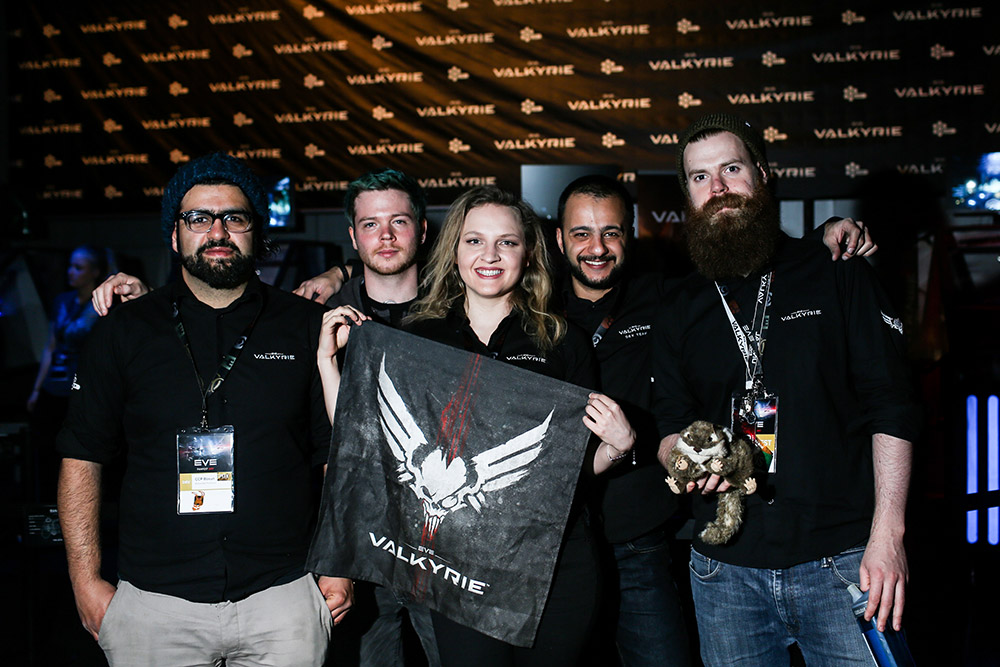 How do you top a month like September with its Warzone launch? Simple! Send the CCP crew off on tour to spread the Valkyrie word. This month saw EVE fans hitting Las Vegas for the epic EVE Vegas conference, and it was the perfect opportunity for CCP Roo – also known as Lead Game Designer Andrew Willans – to get up on stage and not only explain to the assembled what Warzone is all about, but also to drop a few hints about what's coming up next for EVE: Valkyrie.
If you're keen to know about the thinking behind the Warzone expansion, watch the video below. If you really can't wait to know what's coming up, though, we'll save you a click – in the last five minutes of his talk, Roo reveals that as well as new Wormholes and game events, he and his team are also bringing custom matches and a spectator mode to Valkyrie. Need to know more? Of course you do, so watch the video.
Embedded content: https://youtu.be/o9vqzsIROAk
They say that what goes in Vegas stays in Vegas, but we're happy to let you know about the brilliant round table we held there, packed with discussion about all things pertaining to EVE: Valkyrie. Big thanks to everyone who either came along or contributed via Discord! And as if the bright lights of Las Vegas weren't enough, we were also in sunny Manchester with Streamers Connected, to give everyone at Play Expo a taste of EVE: Valkyrie. It went down a storm with the VR-hungry attendees; huge thanks to the Streamers Connected team for making it happen.
Sign up for flight school
Attention, rookies! Are you getting taken to school every time you head out into the Warzone? If so, why not take yourself to Flight School and level up your dogfighting skills! These training sessions are just the thing for any new pilot keen to start making an impression on the leaderboards, and they'll help you to fly like an eagle and kill like, well, another eagle, but with guns. Each session lasts an hour, and there are sessions for both PC and PS4 players; hit this forum thread to find out more and sign up for some self-improvement.
World of Wormholes
No-one can resist a good Wormhole, and this month we've had some absolute crackers for you to dive into and get a taste of EVE: Valkyrie - Warzone with a twist. Back at the beginning of the month we celebrated World Space Week with a 'Relentless Carnage' Wormhole event, giving everyone the opportunity to explore the potential of their ships' new Ultras by switching them to rapid-fire mode. So many Violent Whispers. And as an extra reward, pilots received a Silver Reward Capsule for every day they played Warzone during World Space Week. Missed out? Don't make that mistake again; follow @EVEValkyrie on Twitter to ensure you're kept up-to-date on similarly cool events.
And as we type this there's an equally amazing Wormhole going down – Virus Mode. Our Halloween-themed event, entitled Dawn of The Drifters, is a zombie-inspired game of infection, where you fight against the infected hordes around the Drifter Outpost. Once you get killed, you're infected with the virus, and your job's then to try to infect your ex-teammates. It's an asymmetric mode that starts with just three infected players against everyone else; props to anyone who manages to stay uninfected until the end of a round! Want to see Virus Mode in action? Anska and Ms_Moses put on their scariest zombie looks and got together for two hours of infected streaming; get a load of the action here.
Warzone Wednesday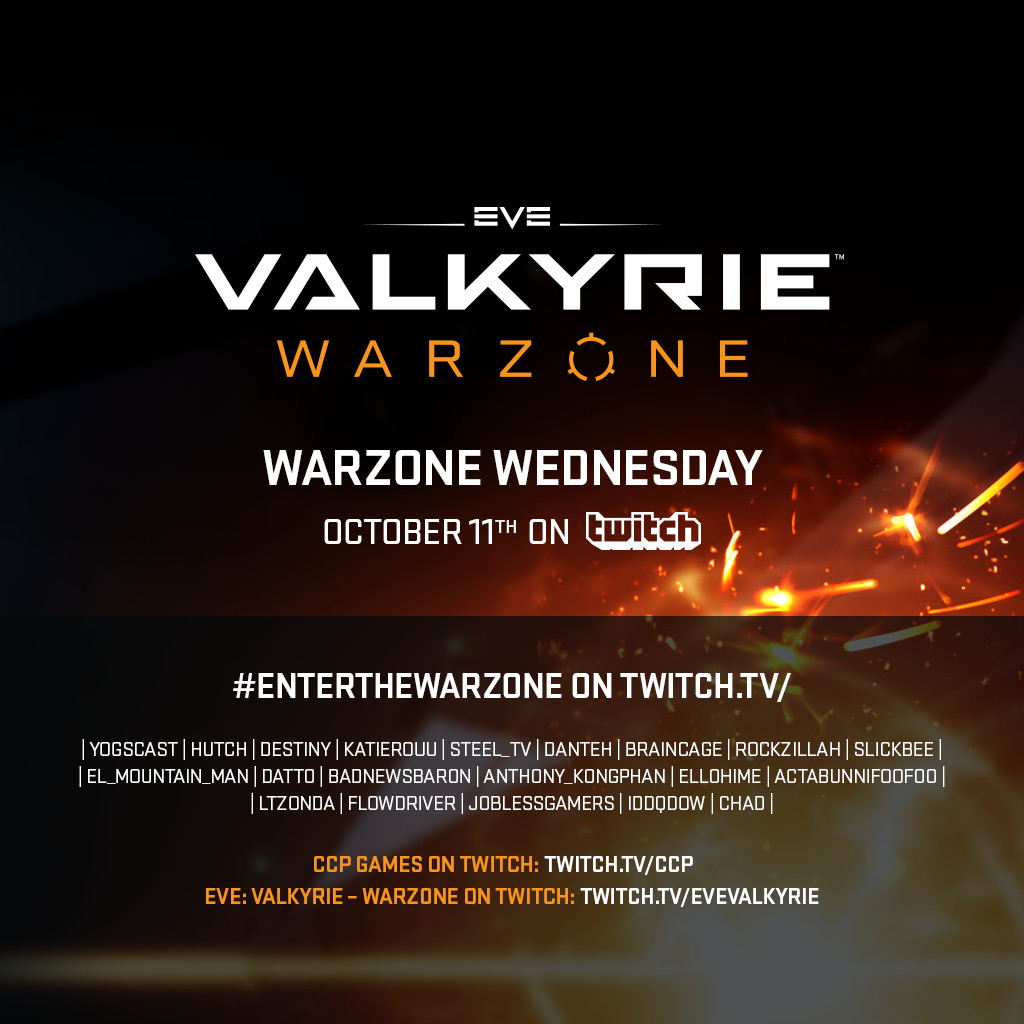 These days, every Wednesday is Warzone Wednesday; it comes after Warzone Tuesday and just before Warzone Thursday. But October 11 was the most Warzone of Wednesdays, the day on which a host of famous streamers and YouTubers descended onto Twitch to stream some hot Warzone action. Check out their channels to see their Valkyrie videos, or simply search Twitch for #EntertheWarzone.
Incredible community creations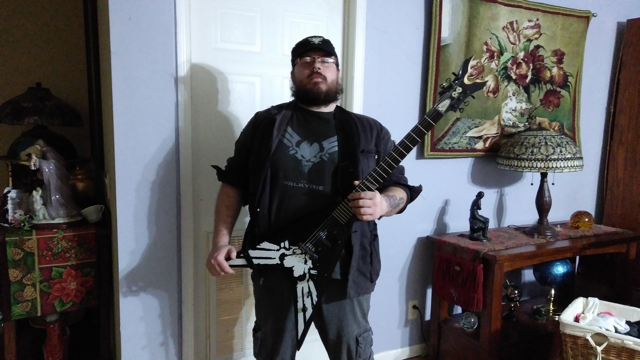 We never cease to be amazed by some of the incredible creations that the EVE: Valkyrie community comes up with, and this month has been no exception. Over on the forums, Fendisteel is keeping everyone entertained with an ongoing thread of fanfic entitled The Wormhole Conflicts, filling in the backstory to our Wormhole events and tying them all together into one big narrative. Impressive stuff; see the full thread here. Meanwhile, AeonAmadi, who dazzled us all with his with his work on the stunning Valkyrie Guitar, is at it again. His next project is a Schism Guitar, based around an embellished version of the Gurist Schism faction's sigil, and this time he's going all-out and building it from scratch with custom parts from Warmoth Guitars. This is going to be an exciting build to keep tabs on; find out more here.
Make something spooktacular!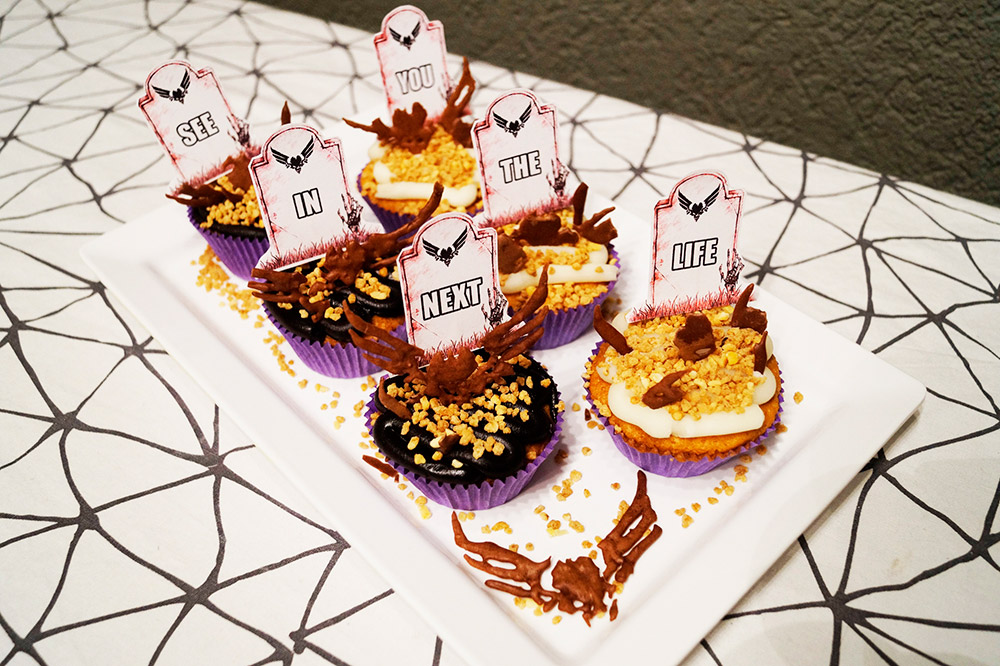 Feeling inspired to create something of your own? Here's your chance not only to make something, but maybe win a prize for your creative efforts. Yes, it's our annual Halloween creative contest, in which we want you to make an EVE: Valkyrie Halloween treat or decoration and post a photo of it on the forum. Our favorite entry will be rewarded with a fantastic Limited Edition EVE: Valkyrie Xbox controller, while two second place entries will get an EVE: Valkyrie graphic novel signed by the dev team, and maybe some spooky snacks or EVE: Valkyrie chocolate as well. Don't hang about; get all the details here, and check out last year's entries here.
Happy birthday!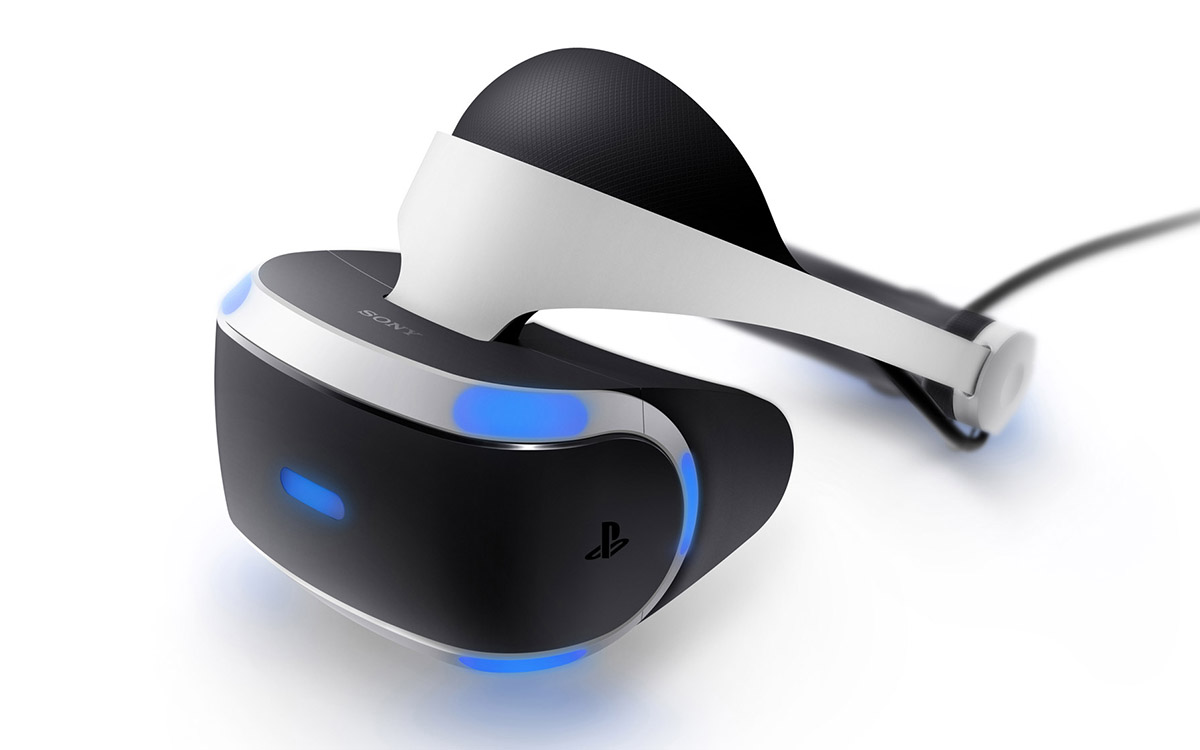 And finally, it's been a whole year since pilots on PC no longer had EVE: Valkyrie all to themselves. On 13 October we celebrated the first anniversary of Valkyrie's launch on PSVR; thanks to the PSVR community for all the fun and PS4Share pictures and videos, and here's to many more!
That's it for this month; we'll be back for more in a few weeks, so until then, fly safe!