When thousands of people travel through the skies in metal tubes and congregate in a single place for several days it is inevitable that pesky germs are going to spread around. That's why those of us that attended this year's Fanfest ended up with what has become known as 'Space Flu'.
But, by god, it was worth it, because the 2017 event was better than ever and made that bit more special by the fact it marked EVE: Valkyrie's first birthday.
Over the course of three fantastic days in Reykjavik, Iceland, attendees were treated to a keynote presentation from CCP Roo looking back over the past year and revealing details of the new Groundrush update. There were roundtable discussions with the developers and some of Valkyrie's best known pilots. Best of all, visitors were given a world's-first opportunity to play our new Solitude map ahead of its release.
In between all those delights, there was much quaffing of beverages and social get togethers. All in all, it was a huge success.
The Gospel According to ROO
As we mentioned, CCP Roo gave an illuminating presentation touching on the past, present and future of EVE: Valkyrie. In case you missed it, allow us to bring you up to speed.
Valkyrie in Numbers
CCP Roo kicked off the presentation with a few startling statistics. Since EVE: Valkyrie launched we've seen player numbers rise dramatically to the point where now, more than one million clones are killed every month.
It gets better. Since the Carrier Assault update launched over 57,000 carriers have been destroyed which, apparently, when placed end to end would stretch from earth to loop around the moon.
In addition, pilots are putting in, on average, around an hour's flight time each per play session.
Ship Progression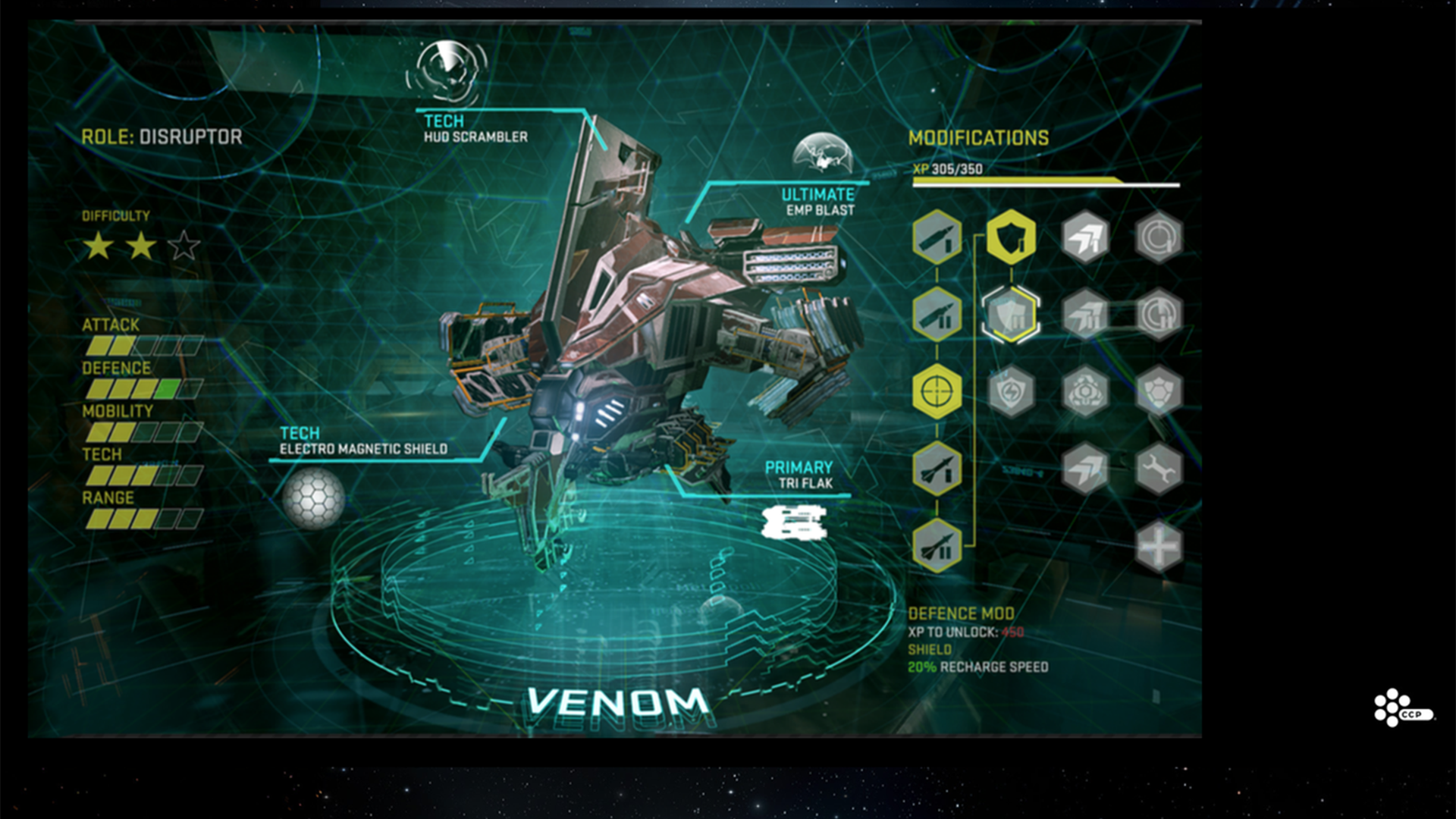 After a look back over Valkyrie's first year, Roo then went on to examine what the future might hold for EVE: Valkyrie and the way players experience the game. An image was revealed show a much more complex ship progression tree than we are accustomed to. It was only an early concept sketch but intended to spark debate about Valkyrie's arsenal of ships. What if the number of ships were to be cut and the remaining ship given more personality? And what if there was much greater progression so that players could fine tune every aspect to complement their play style?
Sealed For No-one's Pleasure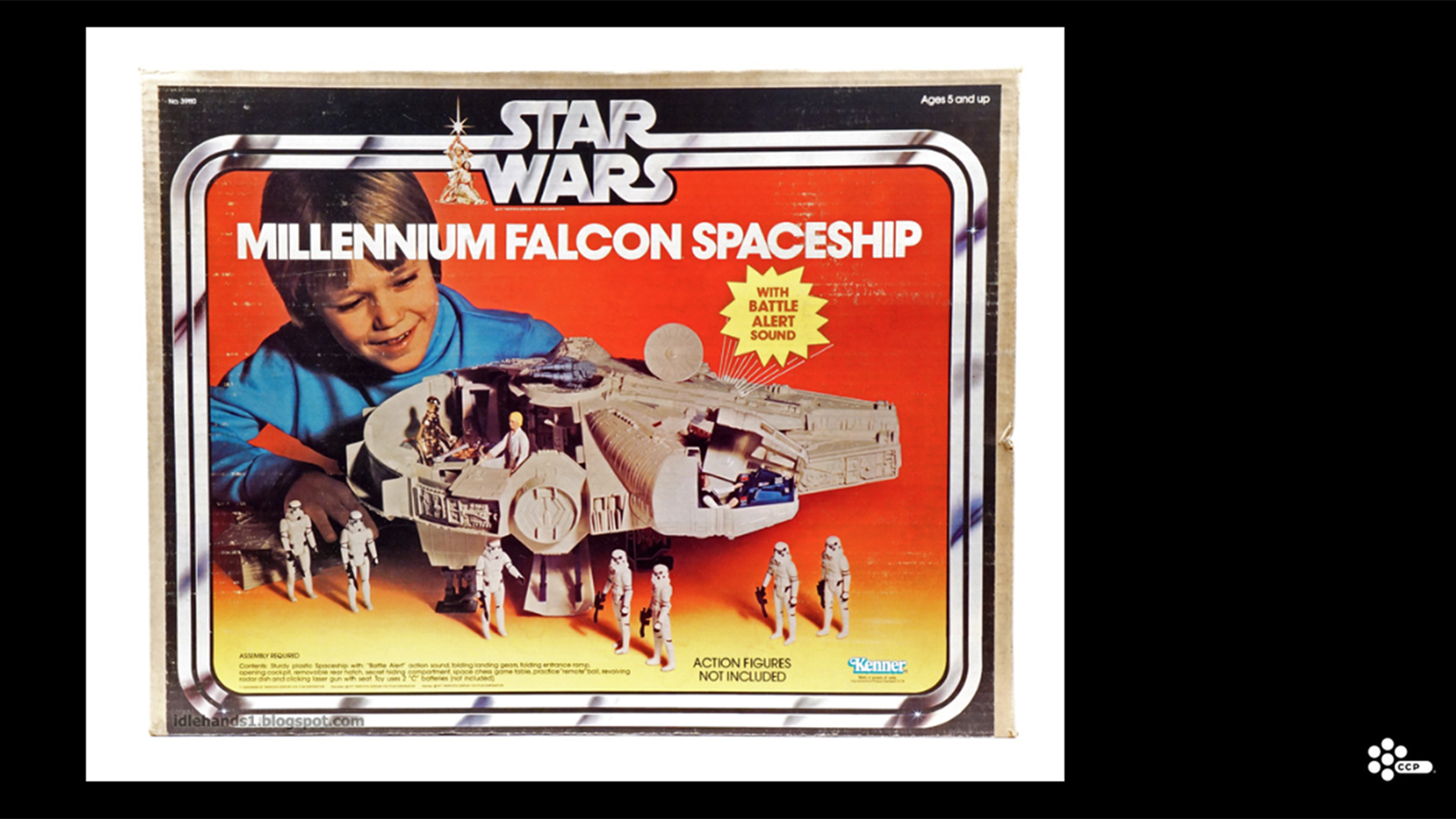 Another aspect of the Valkyrie experience discussed was ship selection. There are many amazing ships in Valkyrie but as a novice, you're not allowed to play with them. At this point Roo asked the question 'Have we overly gated some things that could really help our players in the early stages of their game?'. The unlocking of ships and the Launch Tube mechanic are areas begin debated in terms of next steps.
The Economy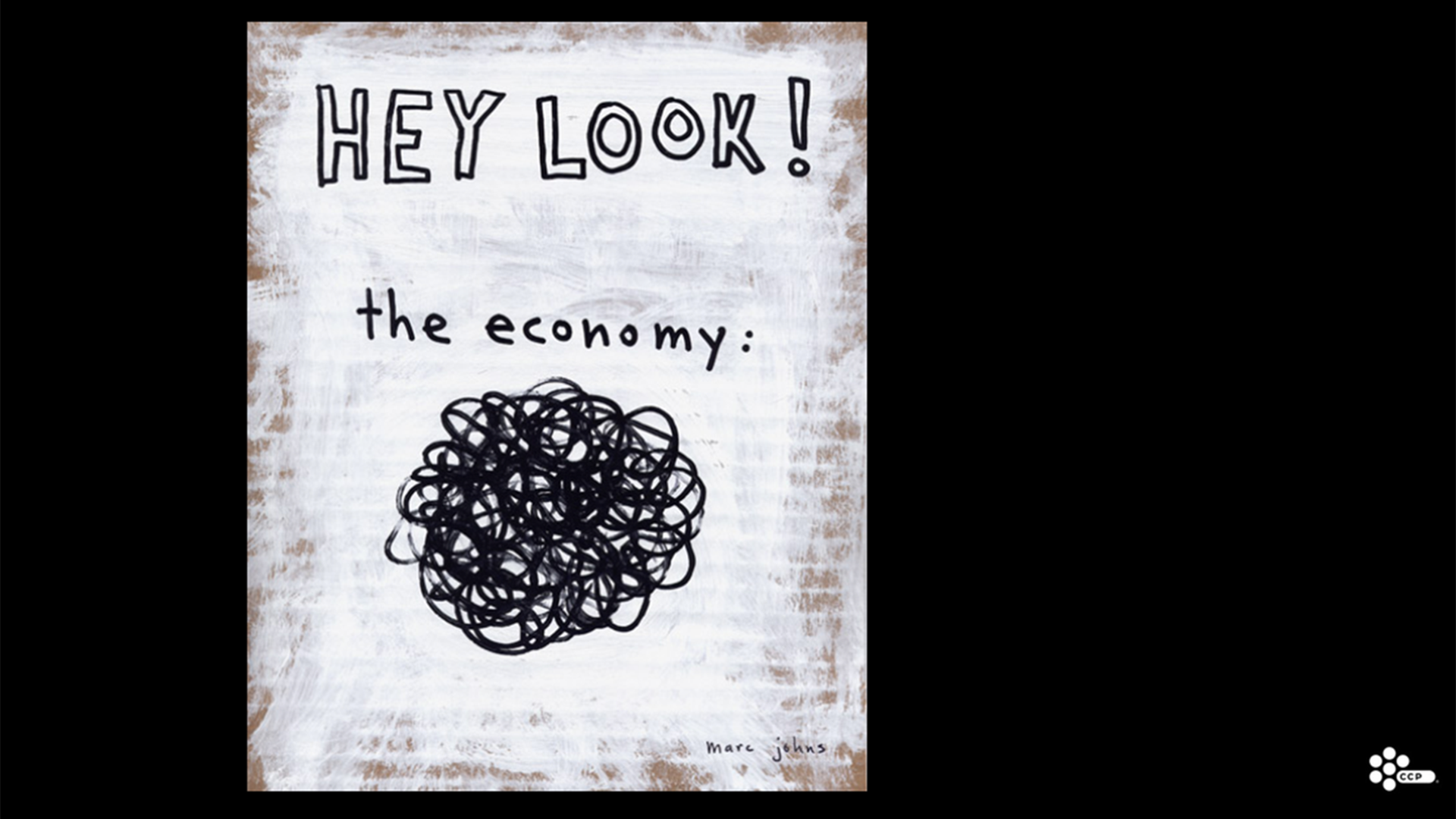 EVE: Valkyrie's in-game economy was the third major topic under discussion. With Gold bonds that are turned into Silver, three different types of salvage and cosmetic rewards that you have to craft yourself, Valkyrie's economy could do with a programme of simplification and explanation. And as always with Valkyrie's evolution, the audience and wider playing public was invited to join in the debate.
The presentation was also live streamed, however, if you didn't manage to catch it you can check out the video of the full keynote speech below.
A Dev's-eye View of Events
To get a flavour of what went on at Fanfest 2017, we caught up with CCP Roo and asked him what stood out from this year's event and what we might expect in the future.
First things first. Have you recovered yet?
I wish! Unfortunately, I returned home with "Space Flu" as its been termed. I think any conventions on this scale are demanding on the body, but I really should have been drinking more fruit juice instead of so many Icelandic ales.
As we have come to expect Fanfest has a pretty full-on social scene. Tell us a couple of highlights regarding extra-curricular activity.
The Valkyrie player meet is always a highlight for me. It's great to sit down with our players and share war stories over a beer or three. It's an opportunity to hear feedback and share ideas in person and to see the passion in people's eyes when they're discussing subjects they're so invested in. The pub crawl is a great night out. We spend time discussing our game, but really it's just a huge group of like-minded gamers out for some serious drinking and fun. I can't think of a better way to explore the downtown pubs of Reykjavik than that.
Could you tell us a bit about the roundtable and how that went? What were the topics that the audience was really fired up about?
The roundtable is a great forum for discussing in more detail the feature improvements I outlined at the presentation. Things like ship types, ship selection and the game's Economy. We got some excellent feedback on those topics and players are very excited by the proposed changes. Players particularly liked the ones relating to reducing the number of ships we currently have and dialling up their personalities to make them more distinctive and offer greater gameplay variety.
It's also a great place to hear new ideas from our players about how we can improve existing game modes, such as adding shields to the defence turrets in Carrier Assault to give the Support Class ships a more specific objective. We've come home with a long list of cool suggestions to sift through, many of which I would love to see in the game soon.
Your keynote presentation showed us a concept sketch of a more flexible and comprehensive ship progression system. How did that go down with the punters?
It's a very early sketch, but it certainly sparked discussion in the right direction. This went down very well with the community present at Fanfest and on the forums. It's something which we've wanted to address for a while, and now the timing is right.
When it comes to cutting, replacing, or combining any ships, you need significant feedback to inform the design process on what's working and what isn't. We didn't have that a year ago, but we do now. Our goal with this re-design is to provide noticeable gameplay differences with all our ships, to ensure that players can find the ship that best reflects the way they play the game.
We also want players to feel more invested in the ships that they love. Far beyond the linear three stage upgrade progression we have right now, we want our players to tune their ships to further complement their skills and playstyles. The forum is already bursting with suggestions and requests. Our job is to make sure we can deliver as much as possible and maintain a good balance.
Valkyrie is a year old. What would you like to be presenting to your audience at next year's event?
At Fanfest 2018 I'd love to be reflecting on how we knocked those big 2017 objectives outta the park. Improving the onboarding of new players joining a vibrant community of bad-ass pilots, playing with a refreshed and compelling fleet of ships in new and exciting maps and modes. I'd also love to see our tournament tools evolved to a state where the community can properly organize themselves and events and share their experiences further afield.
Fanfest in Pictures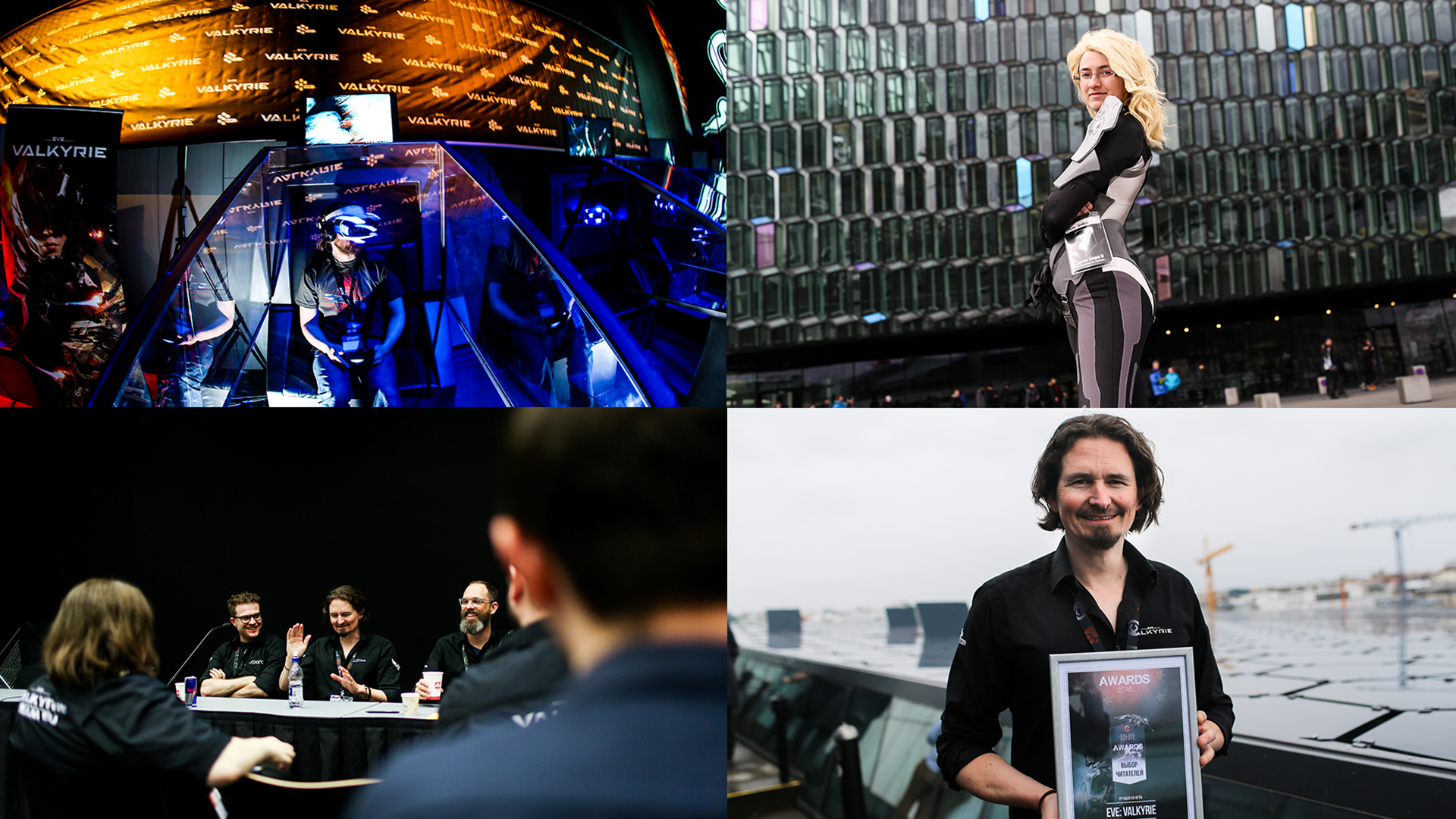 As always, Fanfest is a brash and colourful affair, and mahoosively good fun, but it's impossible to do it justice with words alone so we brought back a whole bunch of snaps to share with you.
As you can see from the selection above there was plenty going on. A constant stream of punters eagerly queuing to try out the game, a bit of cosplay, some great discussions and we even picked up an award for our efforts.
To see more of our Icelandic shenanigans you can head over to our Facebook page or check out our Instagram account which we populated with pics as the events unfolded.
Before we take our leave we'd just like to say a big thank you to all those who attended and watched the live stream for making it such a memorable experience. And thanks also to all our players who continue to surprise and delight us at every turn. Be sure to add your ideas for the future of Valkyrie over on the forums.
See you next year!