EVE Fanfest 2017 is almost here and this year we're more pumped about it that ever. Quite apart from the fact that we'll be celebrating EVE Online's 14th birthday, we're also super-excited about all the Valkyrie stuff that'll be happening at the event.
If you're not familiar with Fanfest, it's a big annual event that takes place in Reykjavik, Iceland at which EVE Online players from around the globe (and increasingly, Valkyrie players too) get together to celebrate their love of the game, meet the developers and find out all about upcoming developments coming to New Eden.
This year there's a whole bunch of Valkyrie-related enticements, several of which have yet to be announced. To give you a flavour of what to expect, here are five highlights of what should be the finest Fanfest yet.
1) From the Horse's Mouth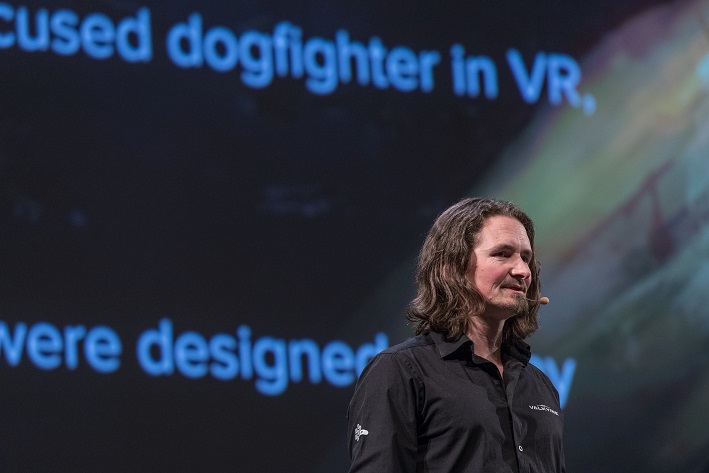 EVE: Valkyrie's lead game designer Andrew Willans (aka CCP Roo) will be hosting a presentation at which he will talk about all things Valkyrie. He'll be including some of the highlights of what has been an amazing year, as well as revealing what the future holds for Valkyrie pilots. We can't say any more at this stage, but stay tuned - we'll have more details during the build up to the event.
2) Meet the Team
This year's roundtable event will be hosted by CCP Roo and Fanfest favorite CCP Redcape. This will be a Q&A session with the CCP team that gives attendees the opportunity to ask all the Valkyrie-related questions they've been yearning to hurl at the team. If you're heading to Iceland for the event, be sure to give them a good grilling.  
3) Ask the Experts
When not playing EVE: Valkyrie, the best way to up your game is to ask a seasoned pro. Pilots attending the event will be able to do just that at a roundtable with some of New Eden's most experienced pilots. General Stargazer, Quantum Delta and Anska will be hosting and on-hand to dish out advice on how to make your mark in New Eden.
4) Play the Game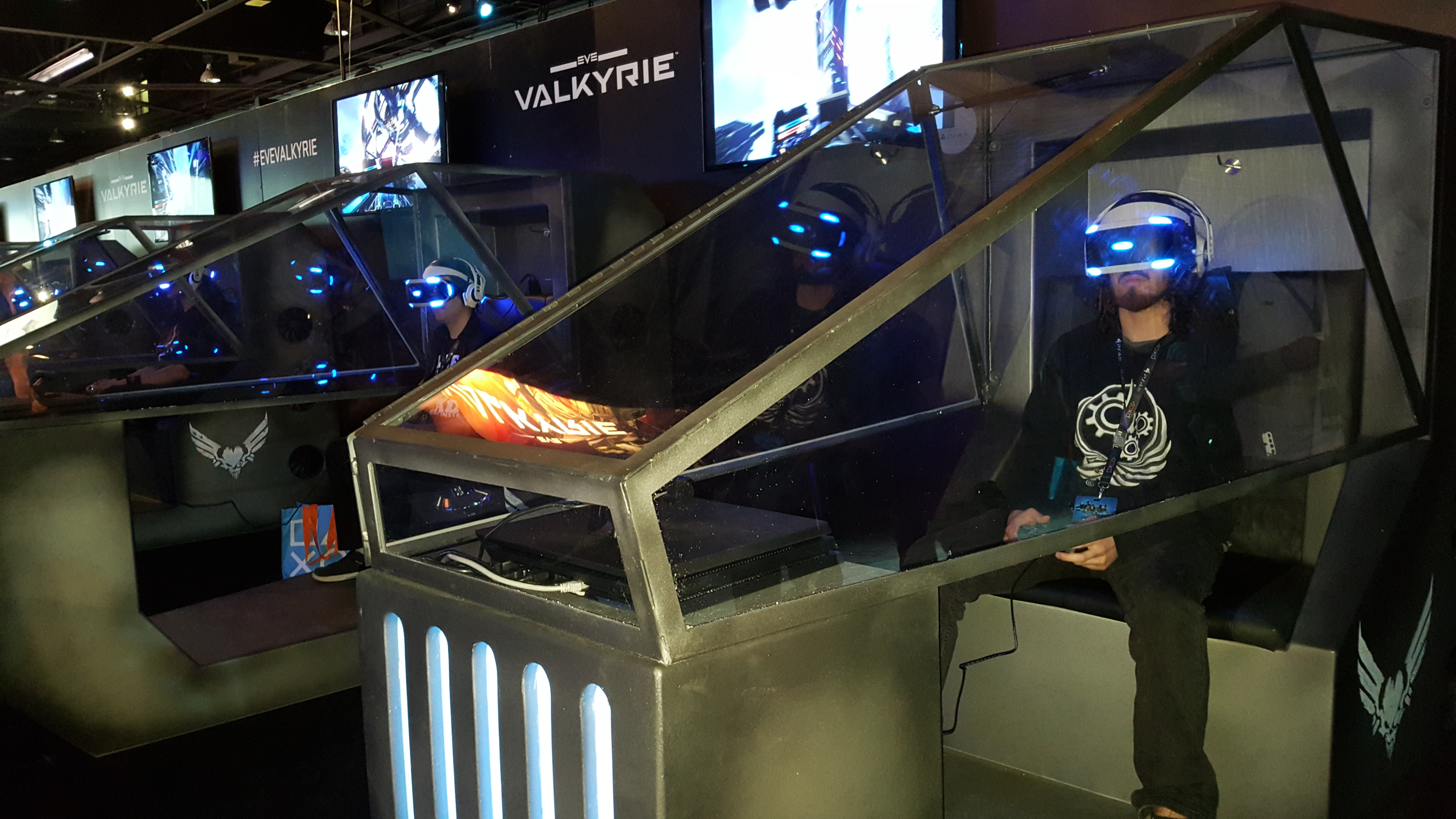 EVE Online players who have yet to experience the joy of becoming a Valkyrie pilot will be able to do just that on the show floor. We're bringing the PSVR playing pods pictured above and anyone who drops by can have a go on the game. Even if you're an existing pilot, it's well worth coming by as we'll be offering you the chance to play a brand new, previously unseen map.
5) Community Hookup
Ace pilot and Valkyrie community legend General Stargazer will be hosting his own get together - dubbed Valhalla 4 - during Fanfest 2017. Last year's soiree was a great success, so if you're around why not rock up for an evening of fun and chitchat with like-minded individuals? You can find out more about Valhalla 4 over on our forums.
EVE Fanfest 2017 is sounding pretty awesome already, right? If you're interested in attending, head over to the official website to book your tickets.
Even if you can't physically attend the event, there's still plenty to be excited about. There will be a live stream from CCP Roo's presentation and other ways to get involved, so make sure you check back here regularly as we'll be revealing further details of the schedule over the coming weeks.