We're going to take a wild stab in the dark and guess you're reading this because you got some tasty new VR hardware and EVE: Valkyrie over the holidays... are we right? If so, you need to be properly equipped to enter the brave new universe of New Eden and join the ranks of the Valkyrie.
Fortunately, you've come to the right place because this is where you can find EVE: Valkyrie-related news, play guides and videos every day of the week. What's more, we've already got a comprehensive back catalogue of articles to bring you up to speed in your new role as a Valkyrie pilot.
One thing to bear in mind as you explore the articles is that some of the content here refers to specific VR platforms. Nevertheless, the tips and advice given applies to all players so don't be put off by specific references to PSVR, Vive and Oculus.
Let's walk you through what we have to offer…
Start Here!
Are you totally new to New Eden? New Eden is the galaxy in which EVE: Valkyrie takes place. You may find yourself a bit bewildered by your early Valkyrie experience, but worry not. We have the perfect introduction to all things Valkyrie. It's a whistle-stop tour of ship classes, dogfighting and the role of the enigmatic Quartermaster.
Many Ways to Play
Whether playing alone or with other pilots, we have made sure there are play options to suit every level of pilot proficiency. When playing solo, you can start out by diving into the training missions and scout the game's maps to get your bearings. Alternatively, check out the test arena where you can begin to hone your combat skills before jumping into the Recall Missions to discover more about the events that shaped the Valkyrie's place in New Eden. Then, when you begin to explore team play, you'll find there are options a-plenty.
Learn about them all in our guide to single and multi-player modes.
Valkyrie Gives You Wings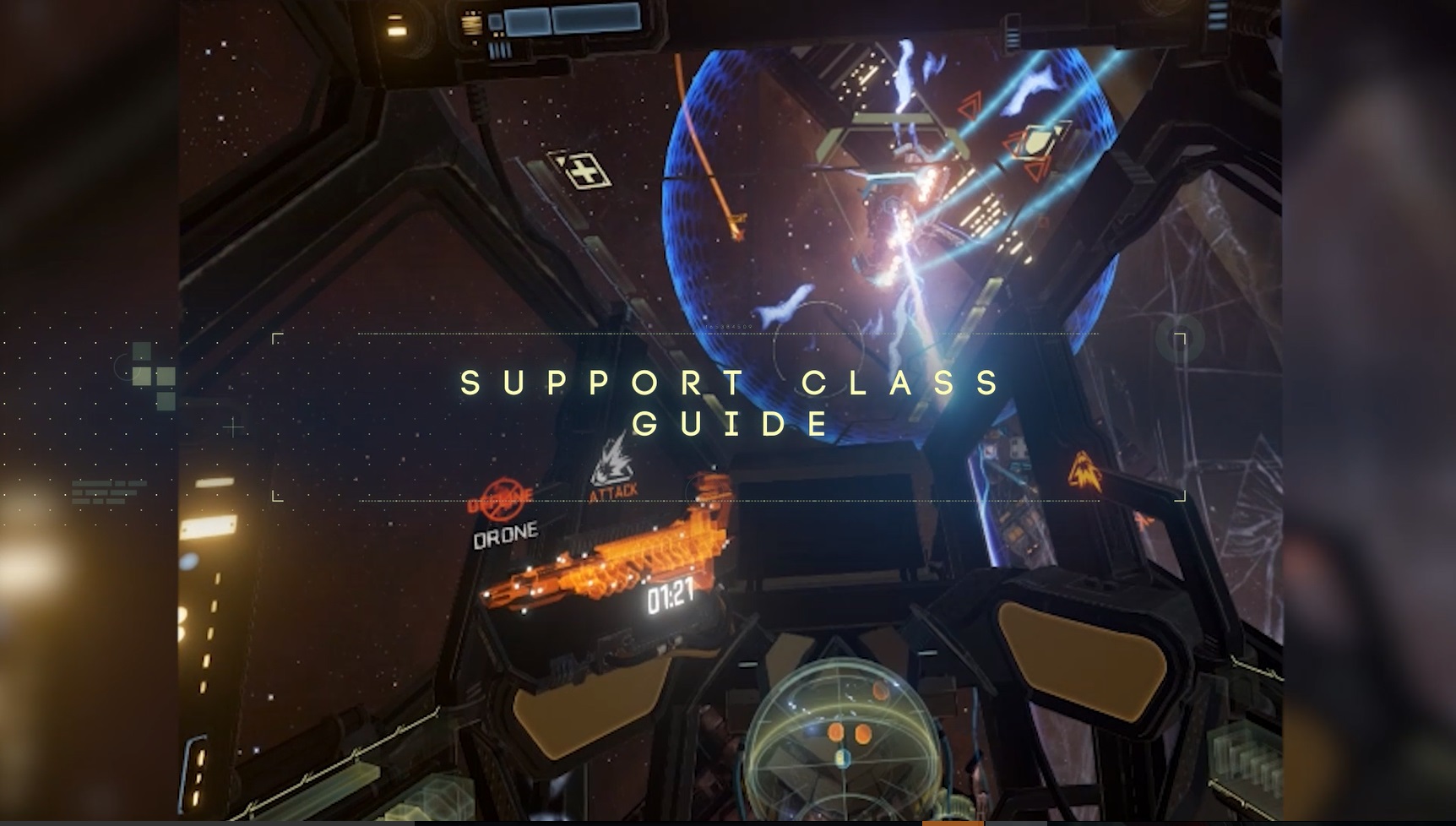 There's no shortage of awesome spacecraft to take control of in EVE: Valkyrie. There are three classes: Fighter, heavy and support, each of which plays a very different and significant role in team play. You begin with a fighter, then at ranks three and five you unlock the heavy and support classes respectively. The more experience you get, the more blueprints you unlock too, so you can build more and more ships to add to your collection. Check out our video tutorials on fighters, heavies and support craft.
Unleash Hell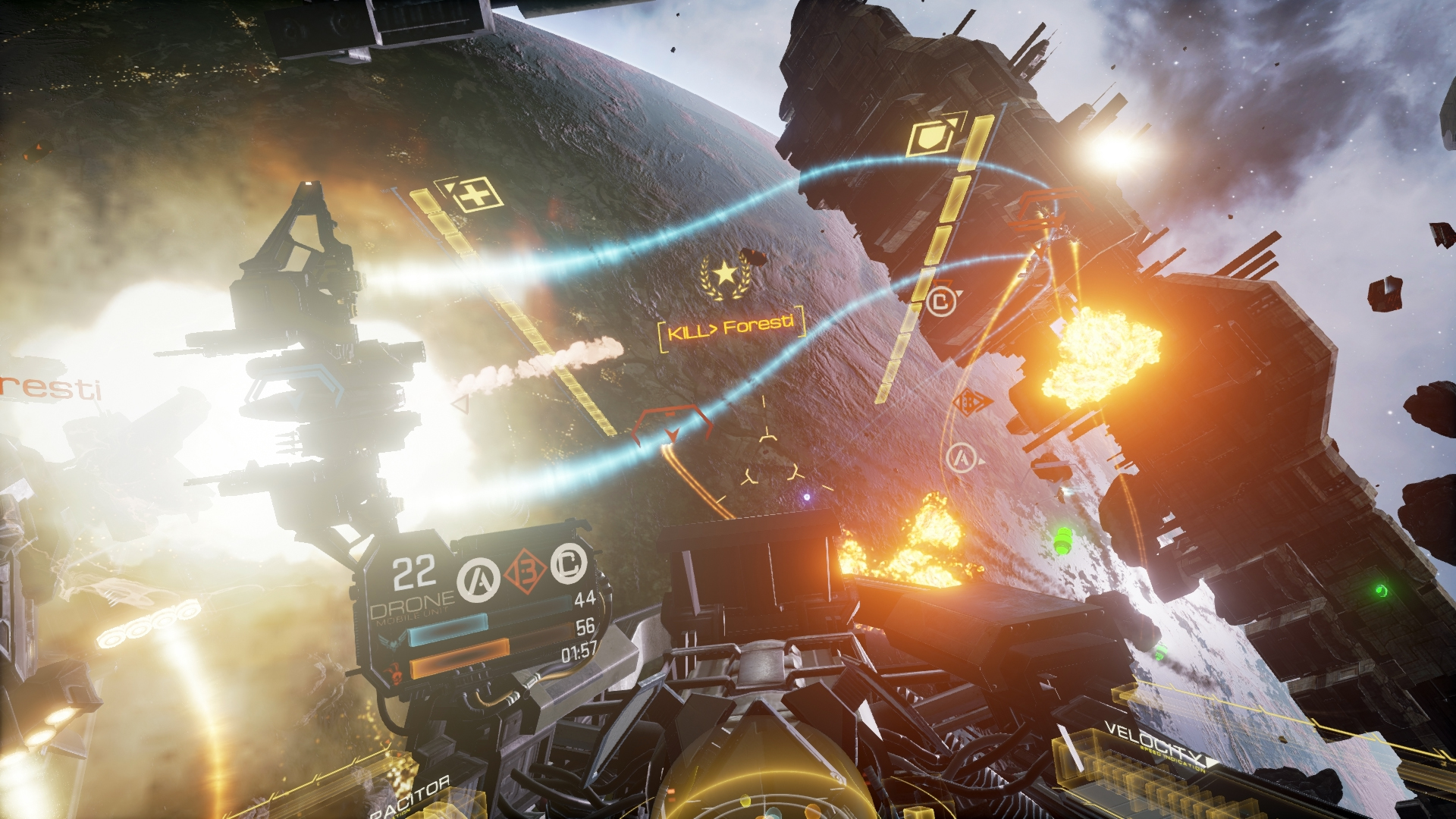 In EVE: Valkyrie you have an abundance of weaponry and gadgets at your disposal. From basic gatling guns and missiles to EMP weapons and mighty mortars, there are many ways to destroy your enemies. Find out more in our guide to on-board tech.
Rising Through the Ranks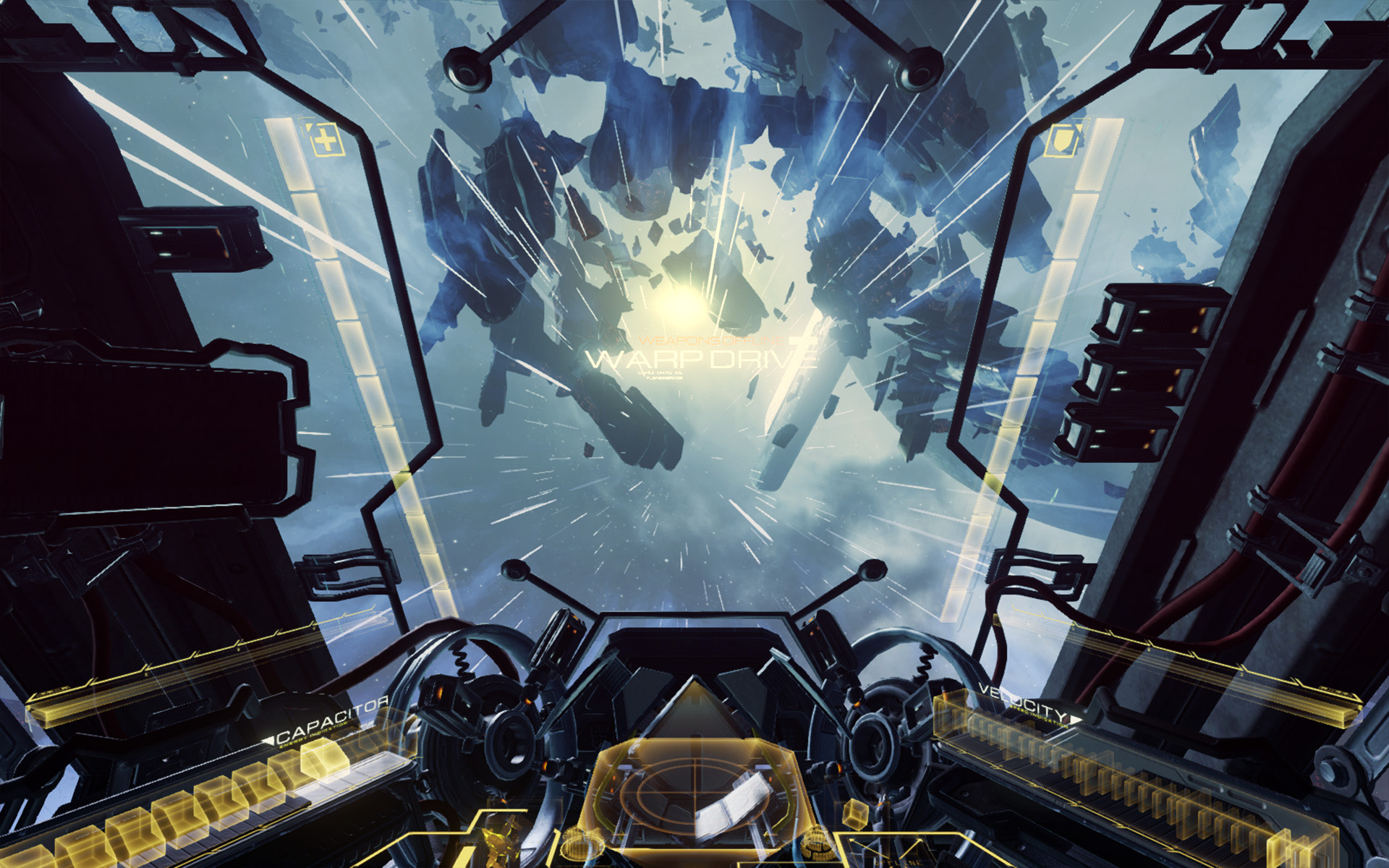 You're a rookie right now, but put in the hours and that won't be the case for long. To help you turn yourself into a Valkyrie legend as quickly as possible, we have an awesome levelling-up article from one of Valkyrie's most talented and colourful pilots. Ignore his advice at your peril.
The Art of Dogfighting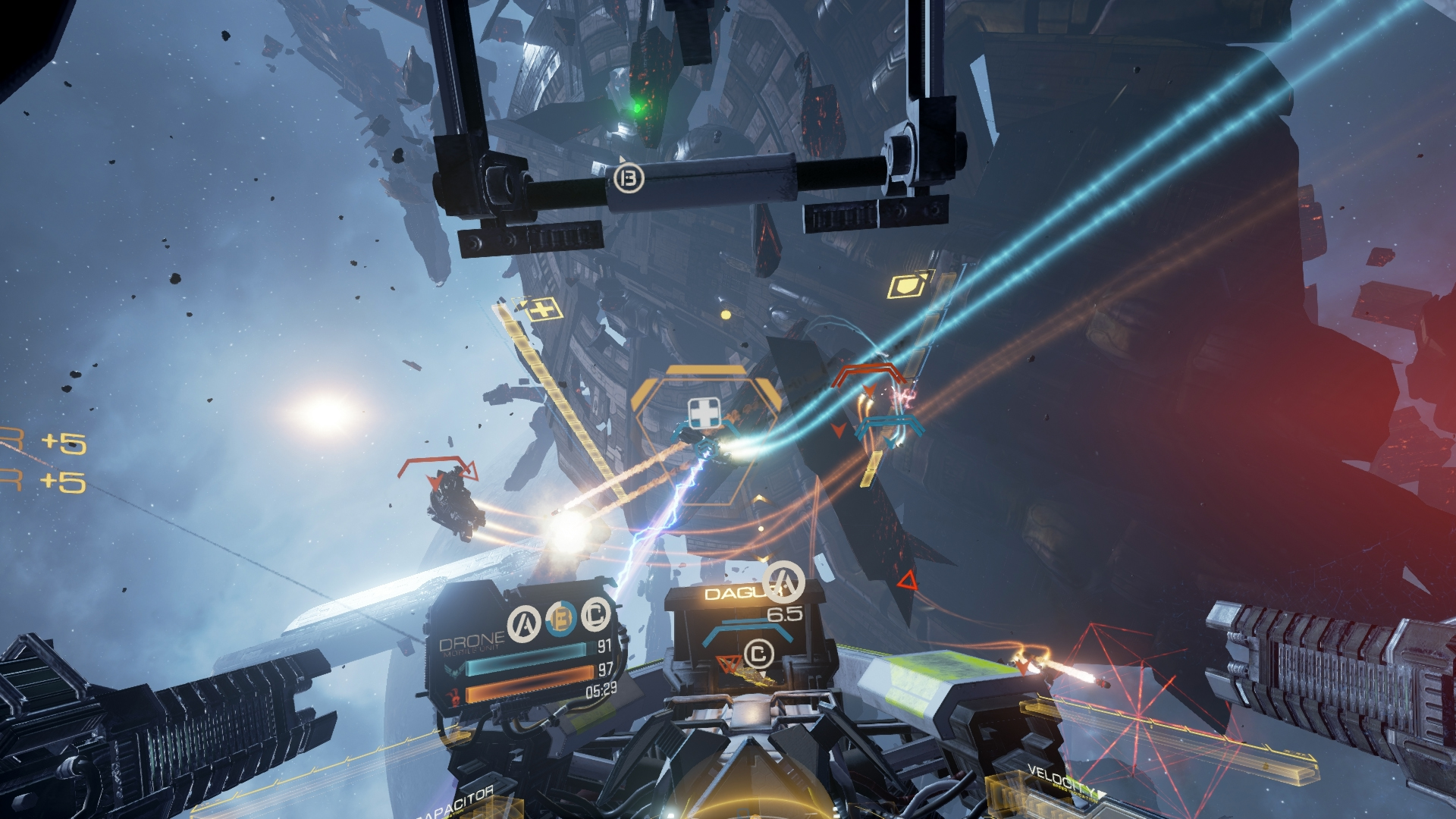 The mantra 'fire and forget' rarely works in EVE: Valkyrie. Being a successful pilot requires a more nuanced approach. When you get into the thick of a dogfight, you need a combination of wits, reactions and strategic thinking. Take some advice from one of the best. SuperKev is on hand to teach you about the essentials of dogfighting.
Team play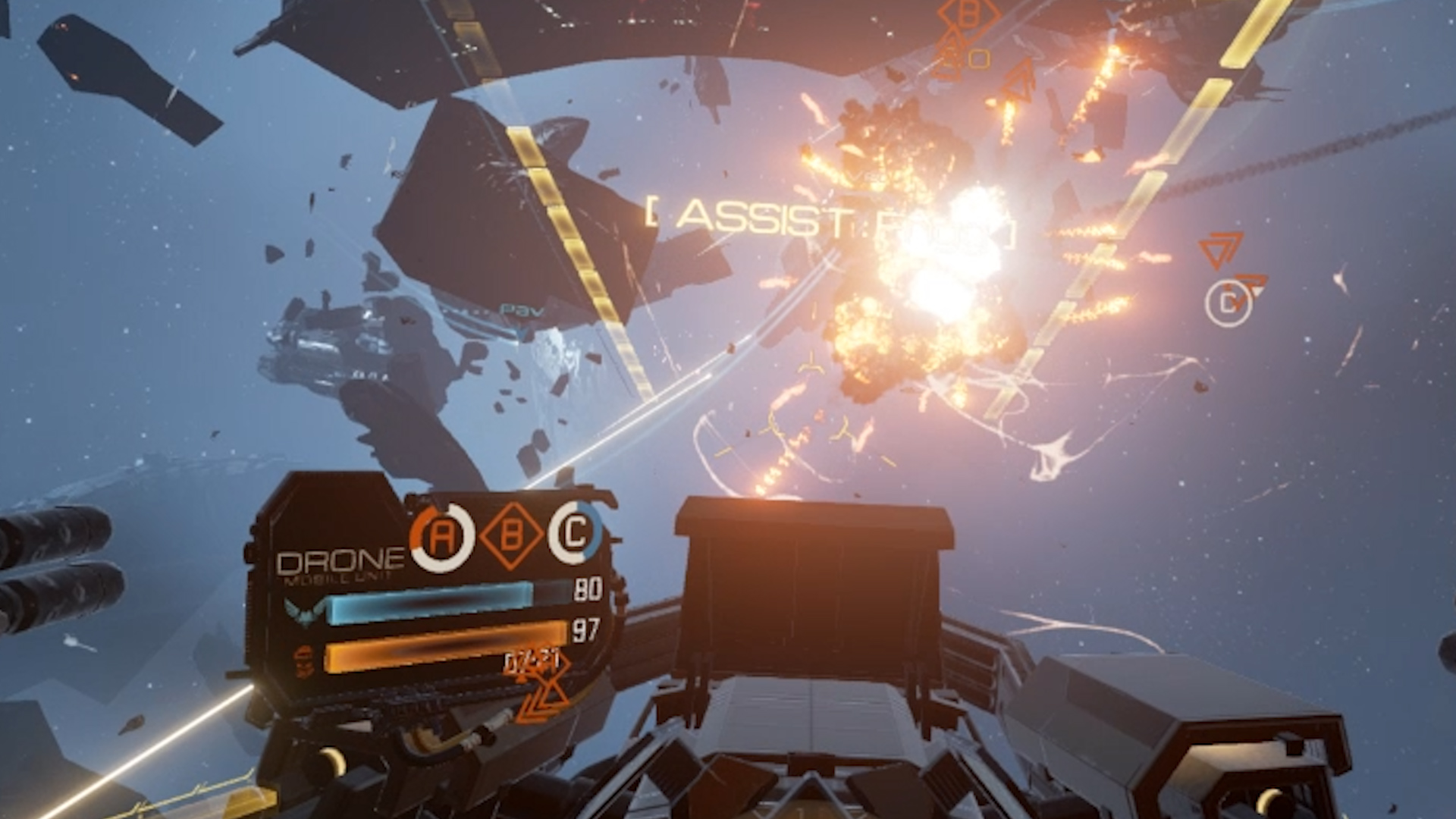 So here you are. Having scouted the maps and worked your way through the single player Recall missions, you find yourself fired up and ready to take on all comers. But Valkyrie isn't a vanity project. By all means try to make your mark in New Eden, but the only route to success is through working within a team. Knowing how and when to act in conjunction with the other members of your team is key to success. We can help you with that, rookie.
Where, When and Who?
First of all, we would urge you to head over to our forums. This is the place where you can initiate a relationship with all the other folks who make up our fantastic Valkyrie community. There are regular posts from the people here at CCP giving you an early heads-up to all the great stuff going on in New Eden, but it's also a place where pilots can get together to give voice to all their views on what's happening, as well as make suggestions on how to make the Valkyrie experience even better.
We also have regular contributions from the best Valkyrie pilots on the planet, so be sure to head to the forums regularly. If you want to get an insight into the people you will be meeting (and doubtless getting butt-kicked by), then take a look at our regular series of pilot profiles. The ace combatants we have featured so far are as follows:
That's it, rookies! Enjoy your new life as a Valkyrie pilot. Fly safe and we'll see you out there in the cold yet thrilling expanses of New Eden.
It's brutal out there, but remember, the EVE: Valkyrie community is one of the friendliest collections of online gamers you'll ever meet. The combat may be bruising and your opposition unforgiving, but the welcome will be warm.