It was a big ask, but boy did you respond. In the lead-up to the holiday season we asked you to take time out from playing games, shopping, and doing all that family-related nonsense and make something EVE: Valkyrie-related. You stepped up to the plate… and then some.
Little did we realise when we pitched the idea that we would end up with a freakin' Valkyrie-branded rock-god axe.
It never fails to amaze us the lengths you will go to in expressing your devotion to the Valkyrie cause.
Our winning entry receives an exclusive Valkyrie controller while the three runners-up each get a Valkyrie comicbook signed by the dev team.
Let's take a look at the winning entries…
The Winner – AeonAmadi
Our hirsute friend AeonAmadi has rocked our world with this absolutely stunning Peavey Guitars Vicious I model expertly customised with an airbrushed and enamelled Valkyrie logo. There aren't enough superlatives to express how big a grin this put on our faces. Aeon… We salute you!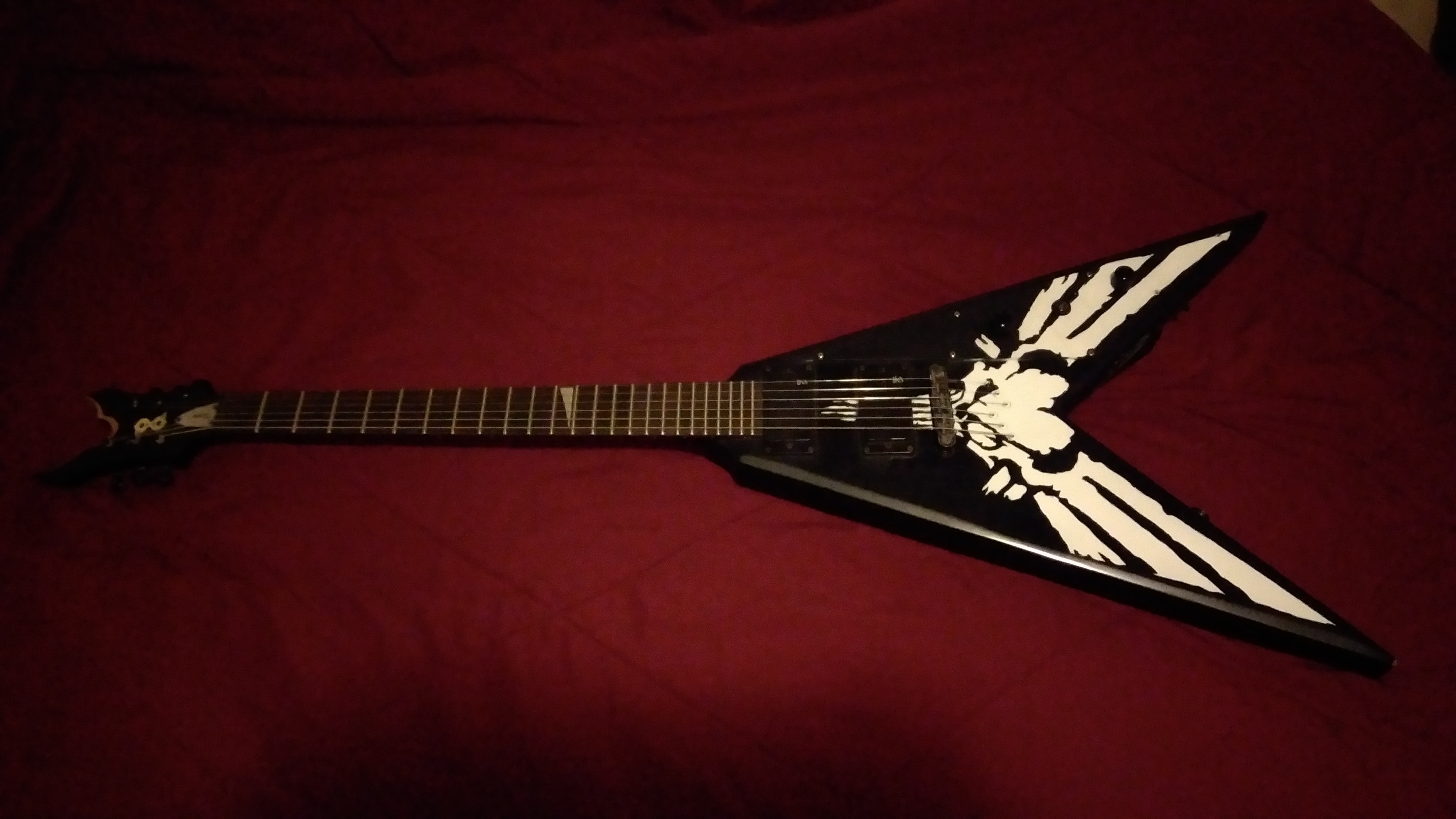 Runner-up – Re3F
HOTAS controllers look pretty awesome in their own right but Re3f has made his HOTAS 'Hot as…' by blinging it up with a glistening gold Valkyrie logo. We're kind of hoping it's genuine gold leaf but even if it's just paint we are massively impressed with the artistry.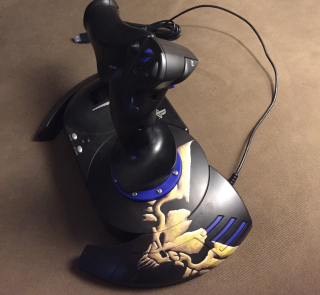 Runner-up – Phobox
This is a beauty. It's a monochrome vision of horror depicting every pilot's worst nightmare… death in the cold vacuum of space. Phobox has even provided us with an animated gif showing the 'making of' the artwork.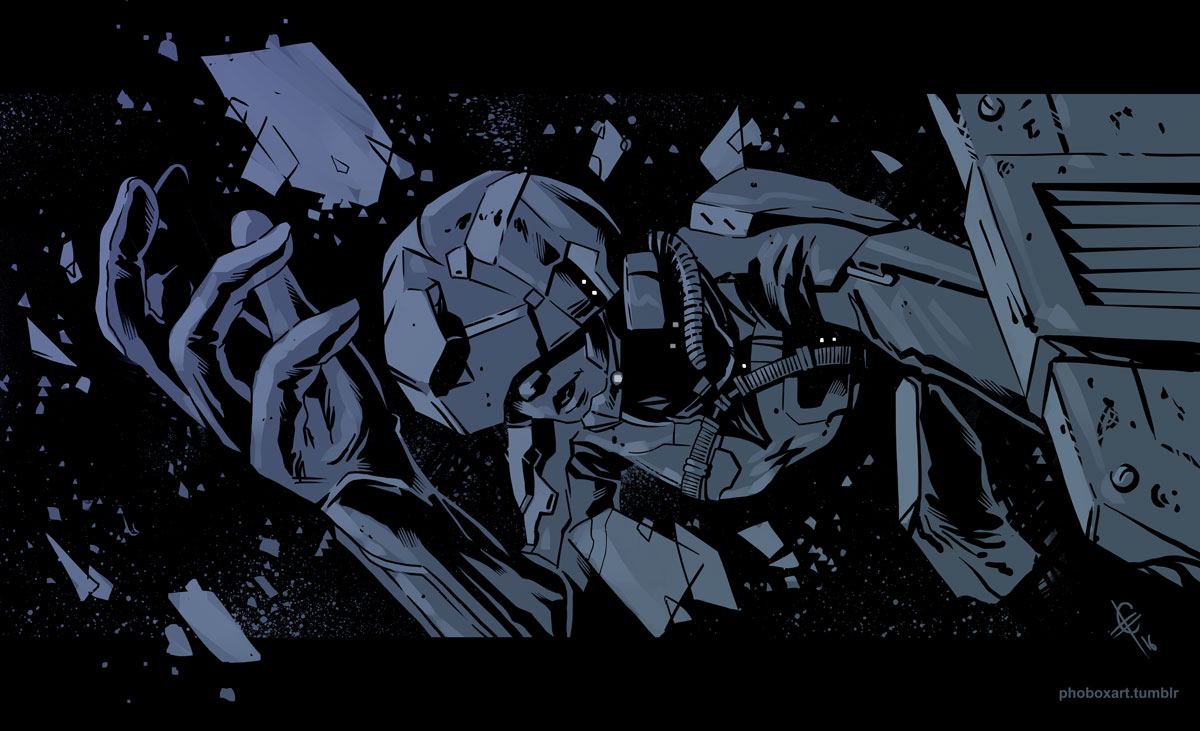 Runner-up – MADEWITHROBOTS
Life is never easy in New Eden but it looks like Ran is having a particularly bad day in this beautiful piece of poster art from MADEWITHROBOTS. Although it's been made with digital crayons we're big fans of the palette used and the natural paint effects employed.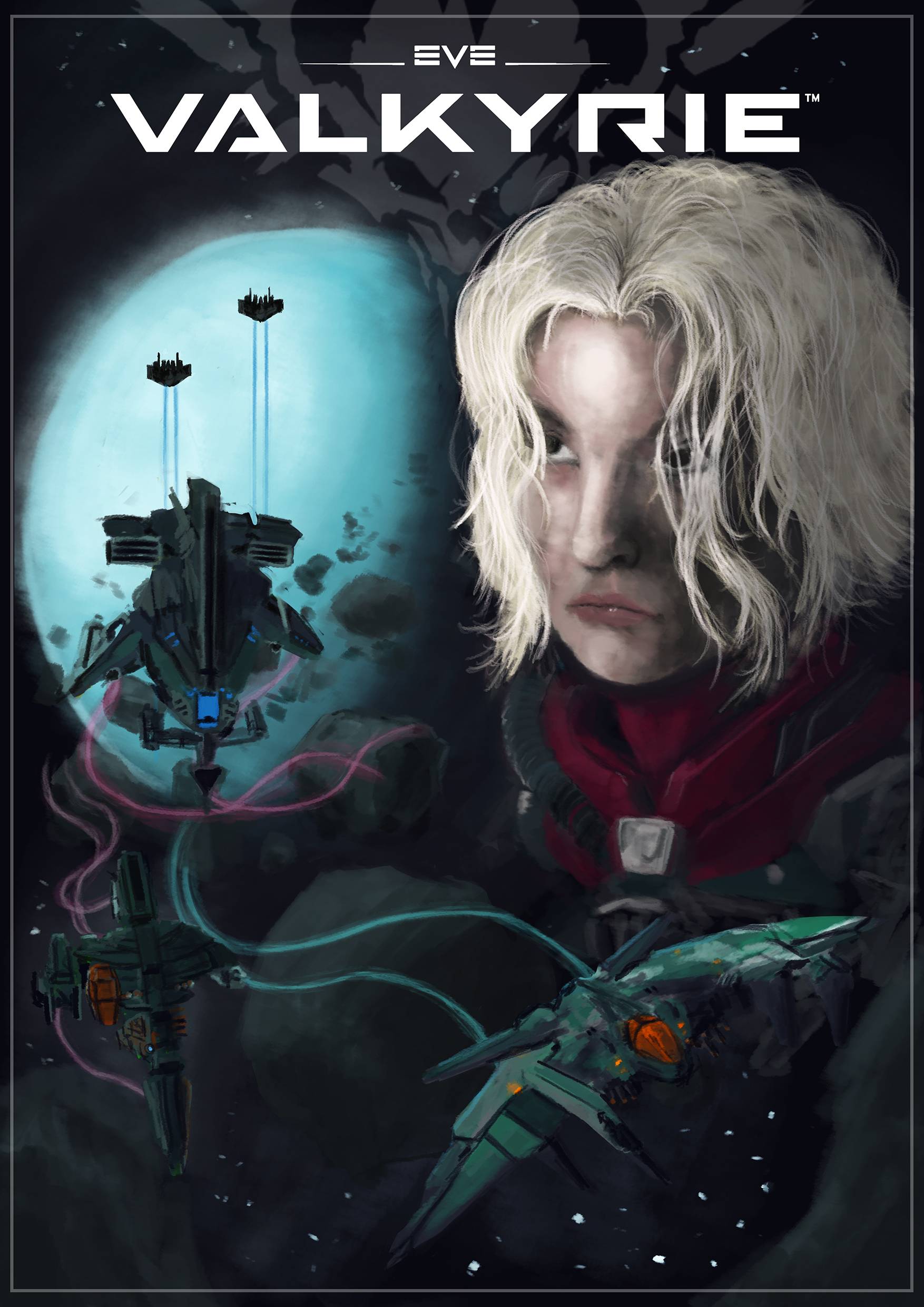 Thanks to everyone who entered the competition. The standard was extremely high. And alongside the highly-accomplished projects that took home the prizes there were also some that were just plain fun. As we sign off we will leave you with the Aegis shaped cheese slices that Goatan slapped onto some crackers. We're not sure if it's supposed to be a tasty snack (albeit a bit dry) or some sort of art installation with an obscure but poignant meaning. Either way, we liked it.