Here at CCP Newcastle we find ourselves immensely blessed with a community of passionate, enthusiastic and creative fans for all our games, and that includes EVE: Valkyrie despite the game only being out in the wild for less than a year.
Indeed, since our merry band of pirates first launched into New Eden we've seen the Valkyrie community grow and grow giving rise to player organized events, tournaments and fan sites. Another product of this enthusiasm is all the cool Valkyrie-related stuff our fellow pilots have created.
From cakes and cocktail recipes to artwork, decals, enamel badges and stickers there seems to be no limit to your imagination and talent. So we thought it was high time to reward that creativity with a little competition.
We realize much of your time is taken up with the fight for New Eden (and possibly the odd career or family commitment out in the real world) so we're not asking you to create a 100% accurate scale model of a Carrier or anything like that. No, all we want is an EVE: Valkyrie 'make', be that a sketch, a model a tasty treat… even a hand-knitted scarf. Don't worry, we're setting the bar low as you can see from the crude effigy of Fatal we just hastily cobbled together from modelling clay, pictured below. Yes, quite. You can definitely do better than that, right?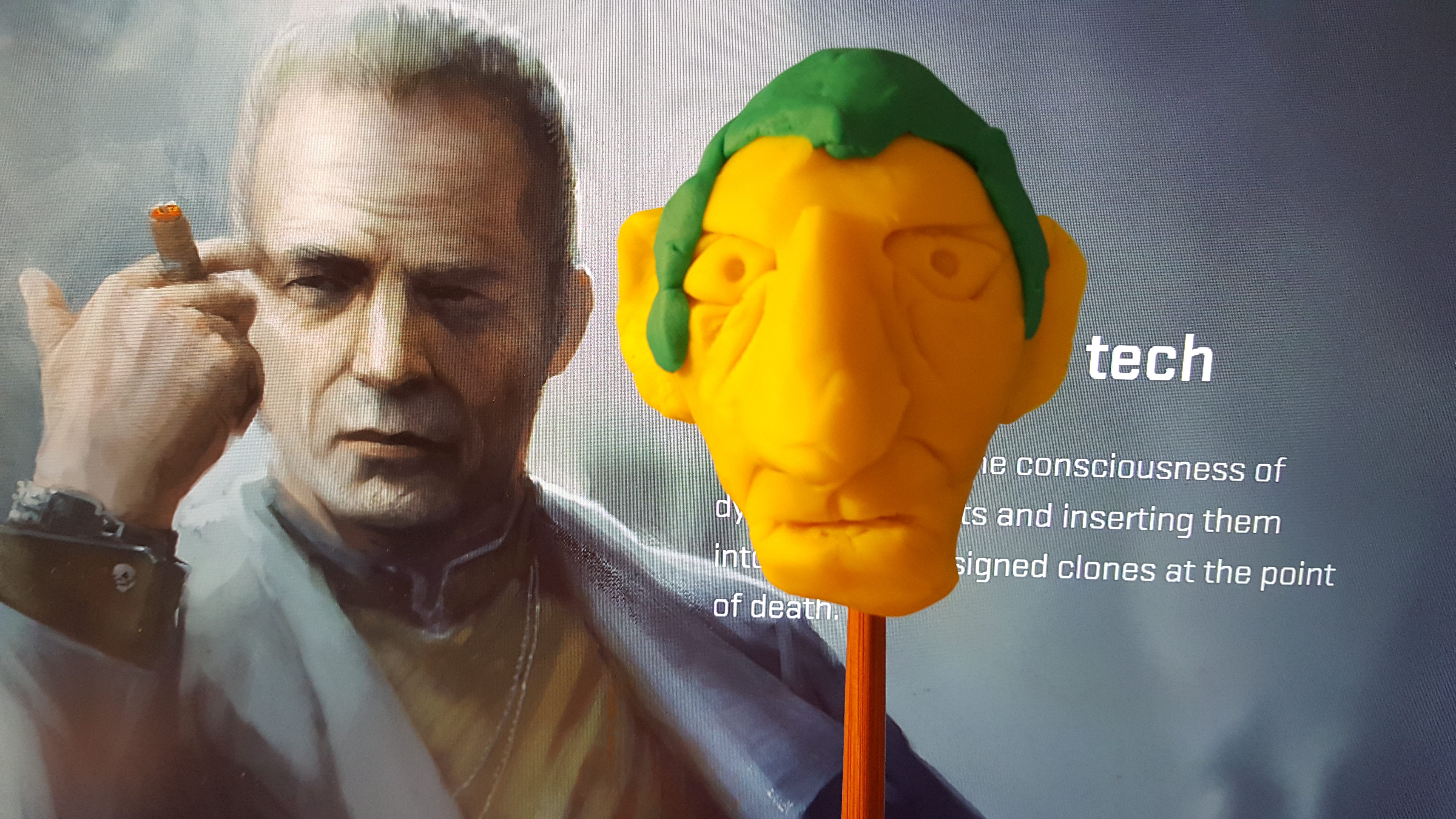 All you do is post a picture of your creation to our forum thread by January 5th 2017. Our favourite entry will get a Limited Edition EVE: Valkyrie Xbox or PS4 controller while two runners-up will receive an EVE: Valkyrie graphic novel signed by the dev team.
Head over to the competition thread on our forums now to find out more.
We look forward to seeing what you come up with.