You know that sinking feeling you get in your stomach when you realize all your buddies have had a great time at a party that, for some reason, you weren't invited to?
For PSVR Valkyrie pilots this is not a feeling you'll need to worry about, just as long as you know about the PlayStation Events Calendar.
It's a place where we are going to be regularly posting any exciting EVE: Valkyrie events that are going on, so you can sign up and be sure not to miss out. What's more, taking advantage of the feature couldn't be easier.
When we post an event (like this coming weekend's Double XP event pictured in the main image, above) you will receive an alert on your PS4 menu screen stating: "There are new events you might enjoy".
Armed with that knowledge head straight over to the events screen, which you access via the icon that looks like a little calendar.
At this point you'll see a host of possible events presented for you, including the EVE: Valkyrie one. Select it to move onto the next stage.
You'll find yourself at the screen below. In this example, the event is one of our weekly wormholes. As you can see, you are given brief details of what's happening and when.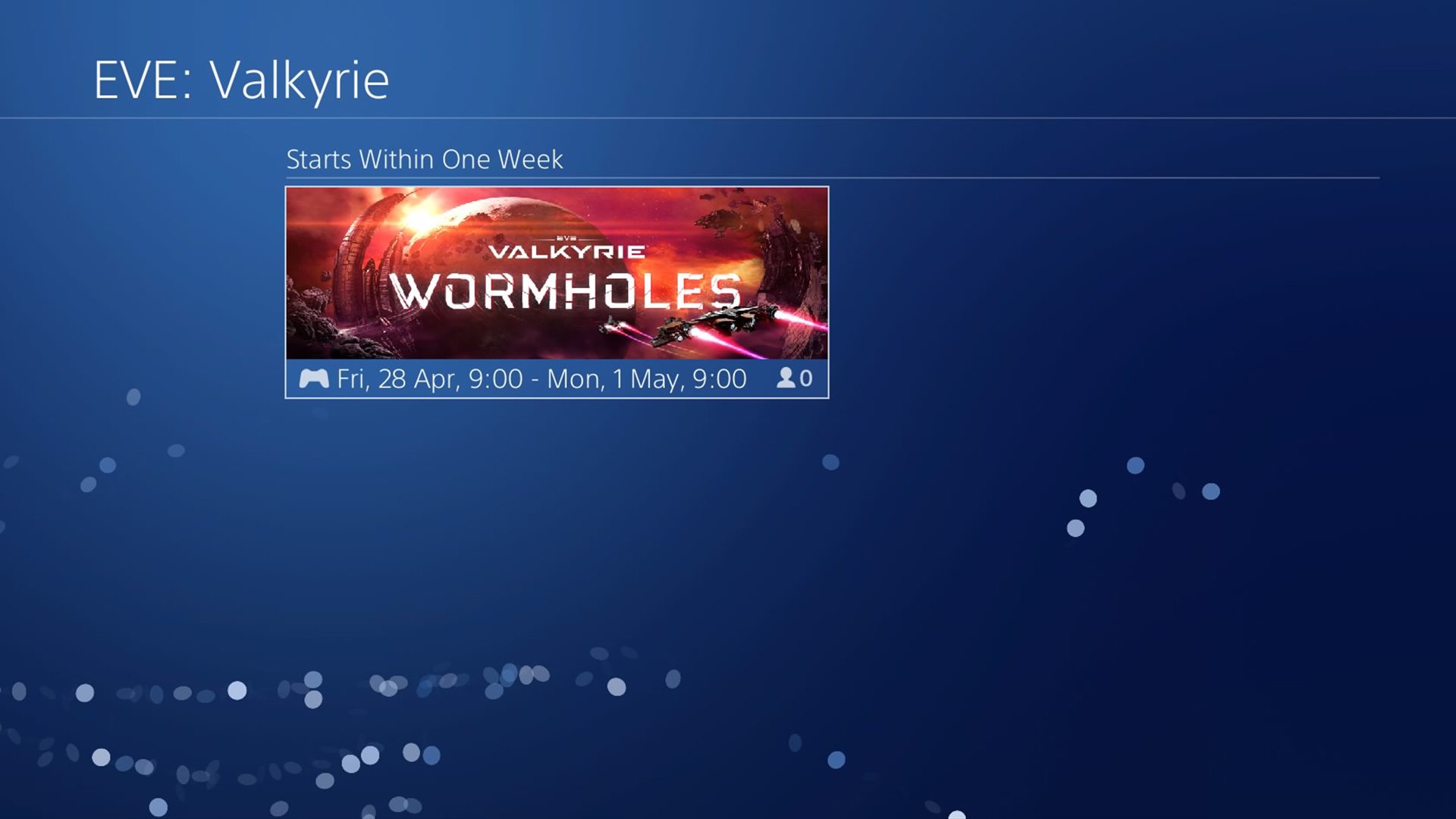 If you're intrigued by the event (and you really should be), you can select it and bring up a bit more information on what's coming your way. If you want to join in the event, click the 'Going' button (pictured below).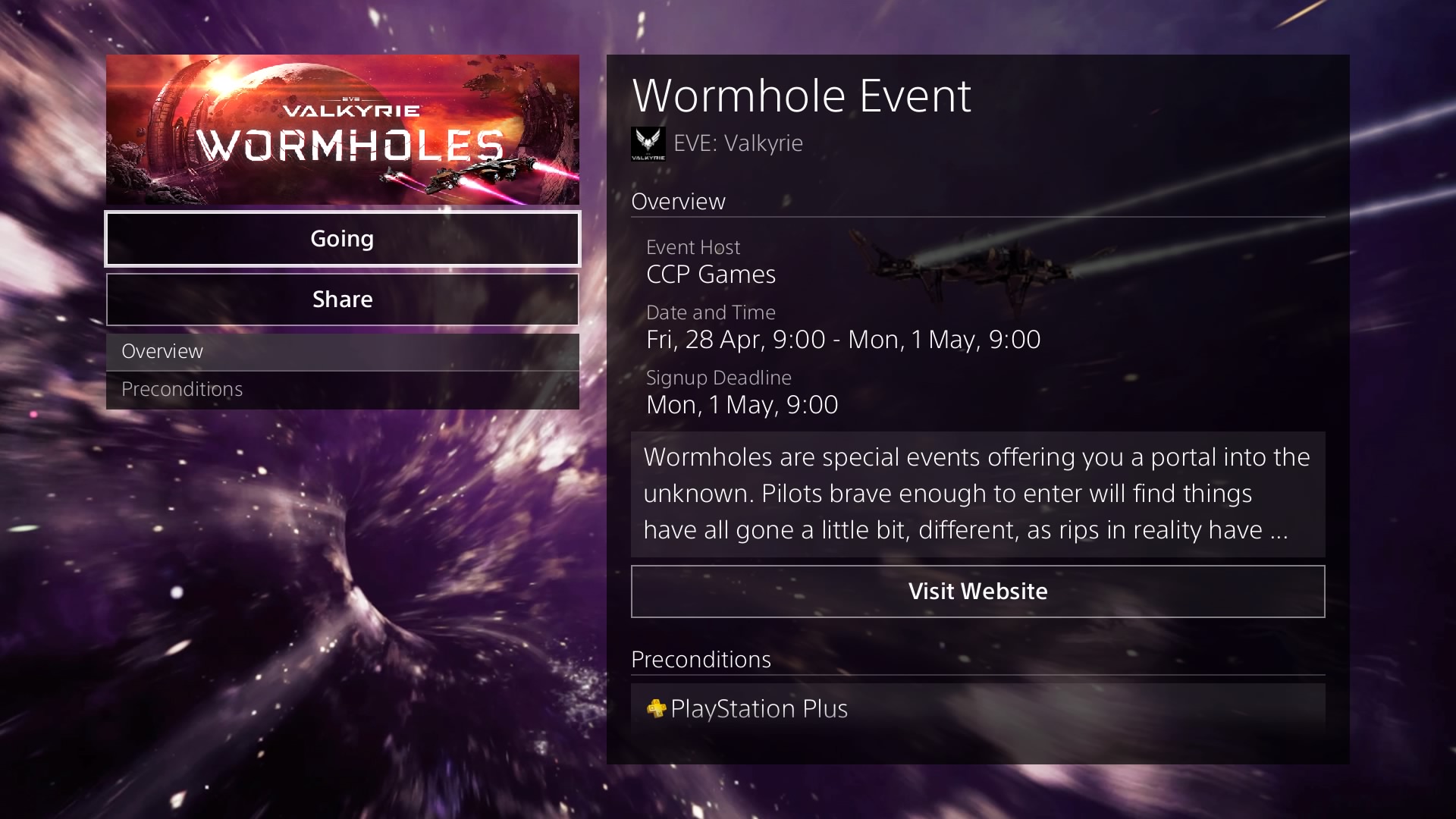 You'll then be asked for confirmation of your attendance. At this stage you're given the handy option of auto-joining the event, meaning that when it goes live, your PS4 will switch on and start up the game in readiness.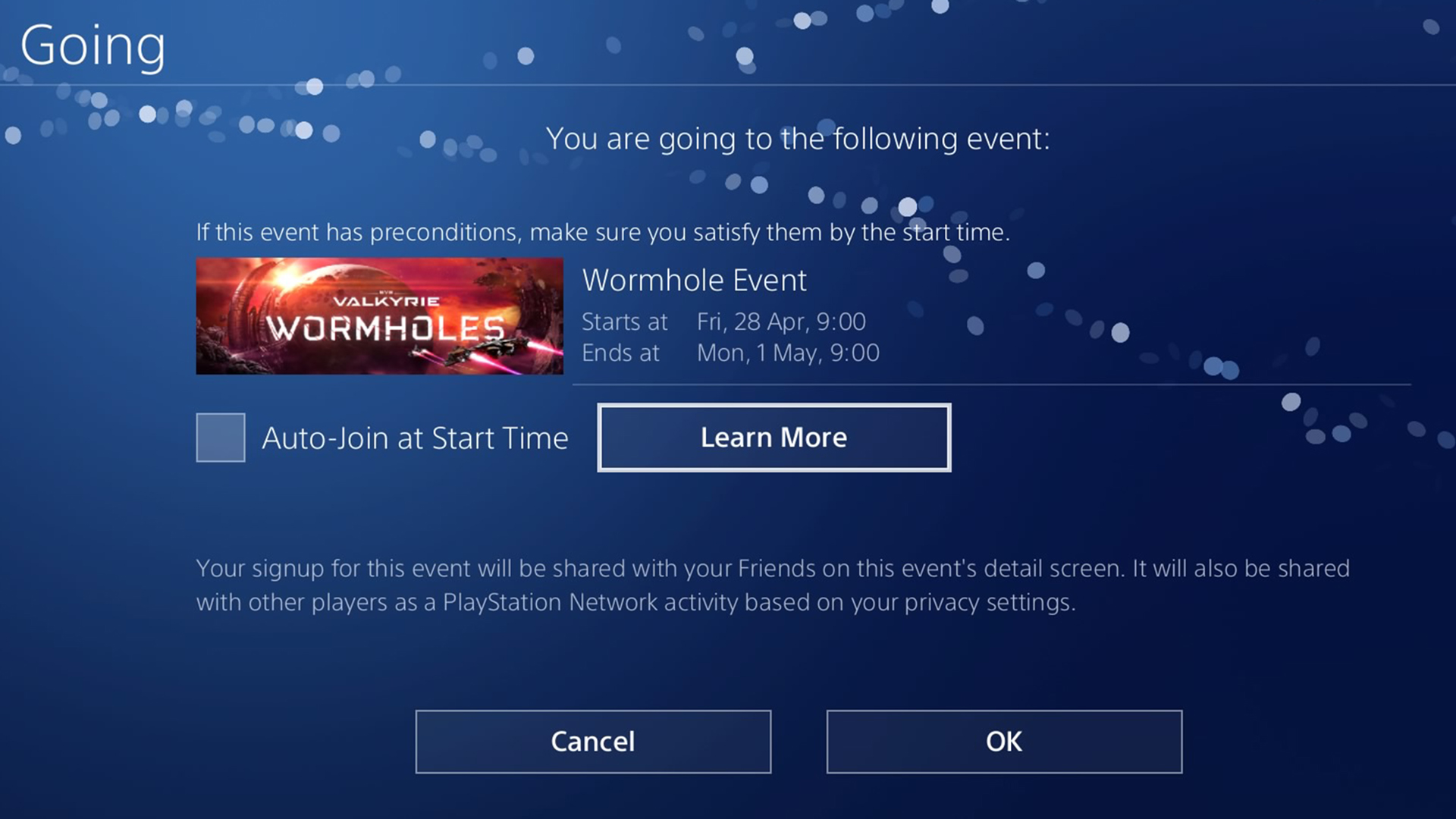 That's pretty much it. The event will now appear in your events calendar. Better yet, it also appears on your activity feed so all your friends can see it and sign up to join in with you.
It's a slick feature, so whenever that little new events alert pops up, be sure to check it out lest you should miss that party and be left sobbing into your headset (...not a good idea, it's bad for the optics).
Fly safe and stay informed!