EVE: Valkyrie is all about the four C's: competition, cooperation, communication and community. Sticking with the middle two of those C's for the moment, a few of our rookie PSVR pilots have asked us to explain a little bit more about how to use voice communication and how to form a squad in EVE: Valkyrie. It's not a very complicated thing to do, but you do need to follow a few instructions to get the desired result as the PlayStation voice comms and Valkyrie squad features are separate systems that magically work together. Allow us to shed light on how to buddy up and get chatting…
Get the party started
Voice comms in Valkyrie on PSVR is carried out via the PlayStation 'Party' system which allows you to both voice chat and text friends and other players. If you haven't already used it, it's a pretty cool feature and once a party has been set up, members of that group can join games and share screens and gameplay footage with their fellow party members.
So, the first step is to set up a party. At the main menu in PSN Home simply push up to access the options menu then select the icon that looks like a little headset and mic combo. Like this:

Next you choose a name for your party, then select who can and cannot join. If you choose the 'Friends of Friends' option, then not only can any of your friends join you, but any of their friends can join the party too. If you want a more exclusive experience with your best buddies, choose 'Invited Players Only', then go on to select the friends you want to invite from your list of contacts.
A few things to note about parties:
• If you created the party, YOU are the party owner. If you want to kick someone out of the party you can do so (use your powers responsibly). • If a party owner leaves the party, ownership goes to another party member. • If a sub account is subject to parental controls, that sub account user won't be able to join a party. • Up to eight people can join a party.
Squad Formation
Your party is set up, and now it's time to form your Squad of Valkyrie pilots.
The first step is to start up EVE: Valkyrie then head over to the Squad screen. From here you can invite members of the party you set up to become part of your Squad (see the screen below). It's important to note that as well as inviting PlayStation Party members to your squad, you can also invite other Valkyrie friends and recent players.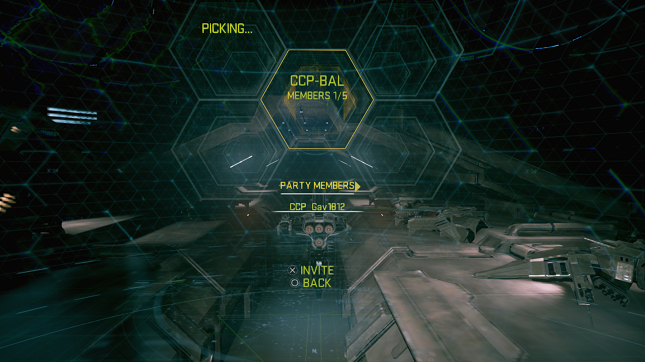 When a player is invited to join a squad, they will hear a notification sound – but nothing visually – so an invited player should then hit the PS button to see their invite notification. You'll need to go to the Notifications menu and check your Game Alerts' as in the following image: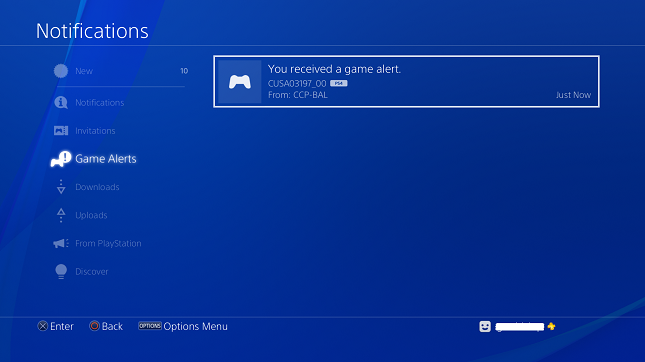 And that, dear rookies, is all you need to know.
Too much information?
Nah, it's easy. Put simply, there are three steps to squad-based Valkyrie heaven. 1. Set up a PlayStation Party 2. Go to the squad menu in Valkyrie and send out a bunch of invites. 3. Play, chat, text… have a blast.
If you're still not clear on how to buddy up, be sure to take a look at our in-depth tutorial on the process.
When you're playing in a squad you might need to know how best to work together toward victory, so it's super-fortunate that we already have some expert tips on teamplay lined up from one of the best pilots in the galaxy.
Fly safe!