It's time to visit the wonderful world of EVE: Valkyrie streamers and their video-making antics. We've seen some amazing vids in this past month, so let's waste no more time and crack straight on with sharing a few of our favorites with you.
Wormholes Like You've Never Seen Them Before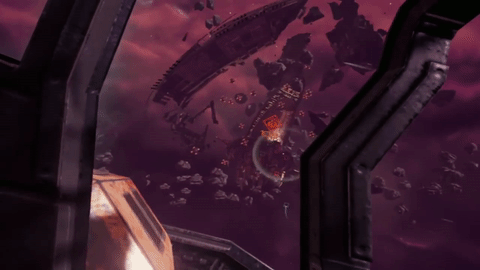 Regular readers will already be familiar with Valkyrie pilot SalsaKetchup's awesome video explorations of the game's weekly wormhole events. This time he's really excelled himself with a couple of beauties. This first one is an incredible time lapse of Salsa flying anti-clockwise around the distorted Cathedral map.
He does so from quite a distance away, and in doing so, has provided us with a unique glimpse of the entire map.
His second offering is a sweet look at this past week's wormhole, which featured a single point control challenge and a shed-load of mines. Here we can see him getting into the thick of it, complete with slo-mo effects and a rendition of Wagner's Ride of the Valkyries booming in the background. Great stuff!
Staying with the wormhole events for a moment, if you haven't already done so, we would urge you to check out support pilot Anska's regular EVE-NT TV stream, entitled "Down the Rabbit Hole". Each week she sets up a multi-stream with fellow pilots and explores that week's wormhole in detail.
The broadcast takes place every Friday from around 18:00 onwards.
For more details of that and other Valkyrie live streams check out EVE_NT's schedule.
Exploring EVE: Valkyrie… In a Mask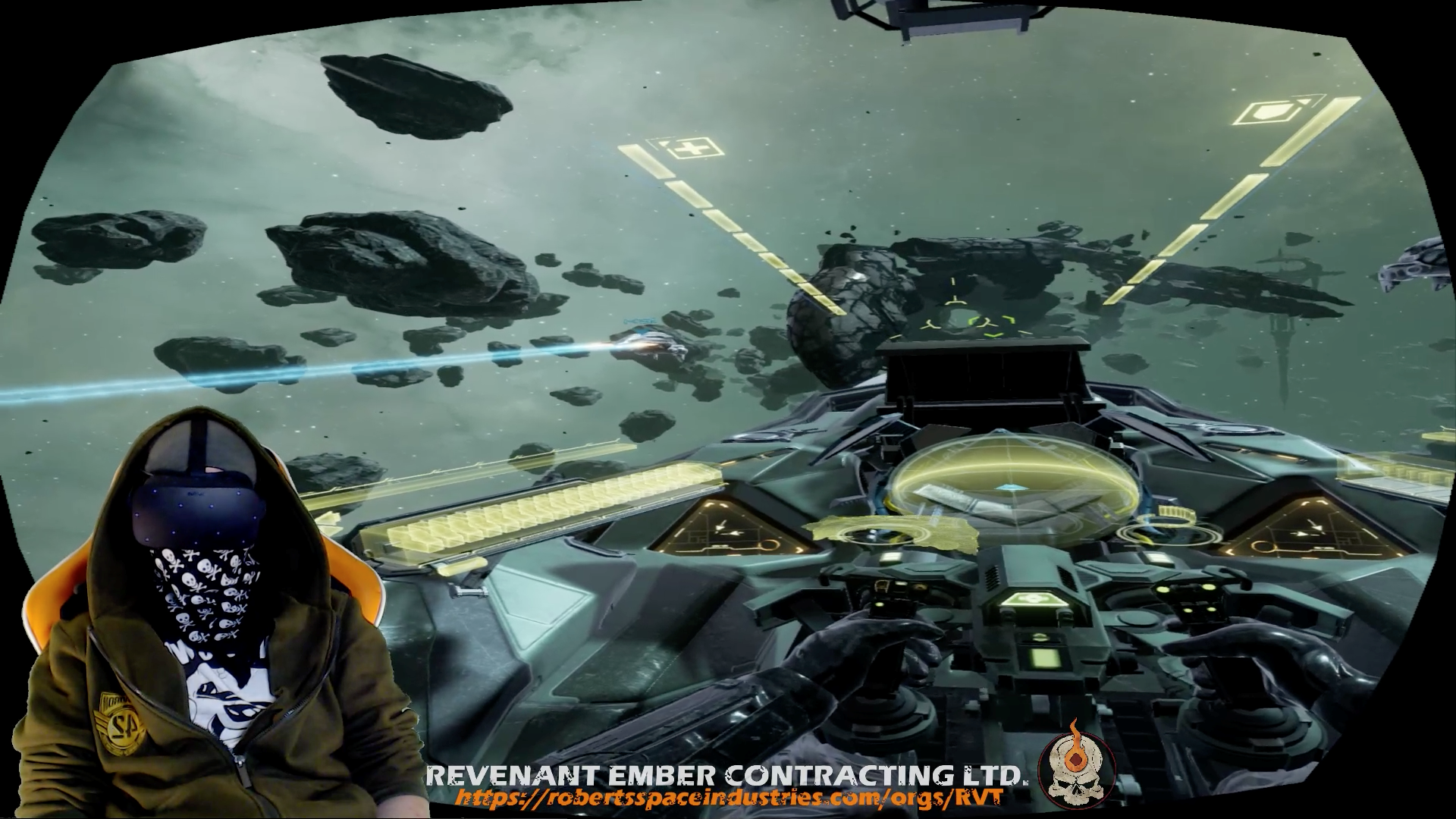 Twitch.TV streamer, RVTSpectre01, is a regular broadcaster of gaming content. We've just discovered this rather pleasing video of him playing through the game's story missions and then going on to explore the multiplayer options. If you have yet to become a Valkyrie or only just started, it's quite an instructive watch. You can find his video here.
Not sure what the mask is all about. Perhaps it adds an air of mystery… or perhaps his bedroom is just really drafty.
On the Receiving End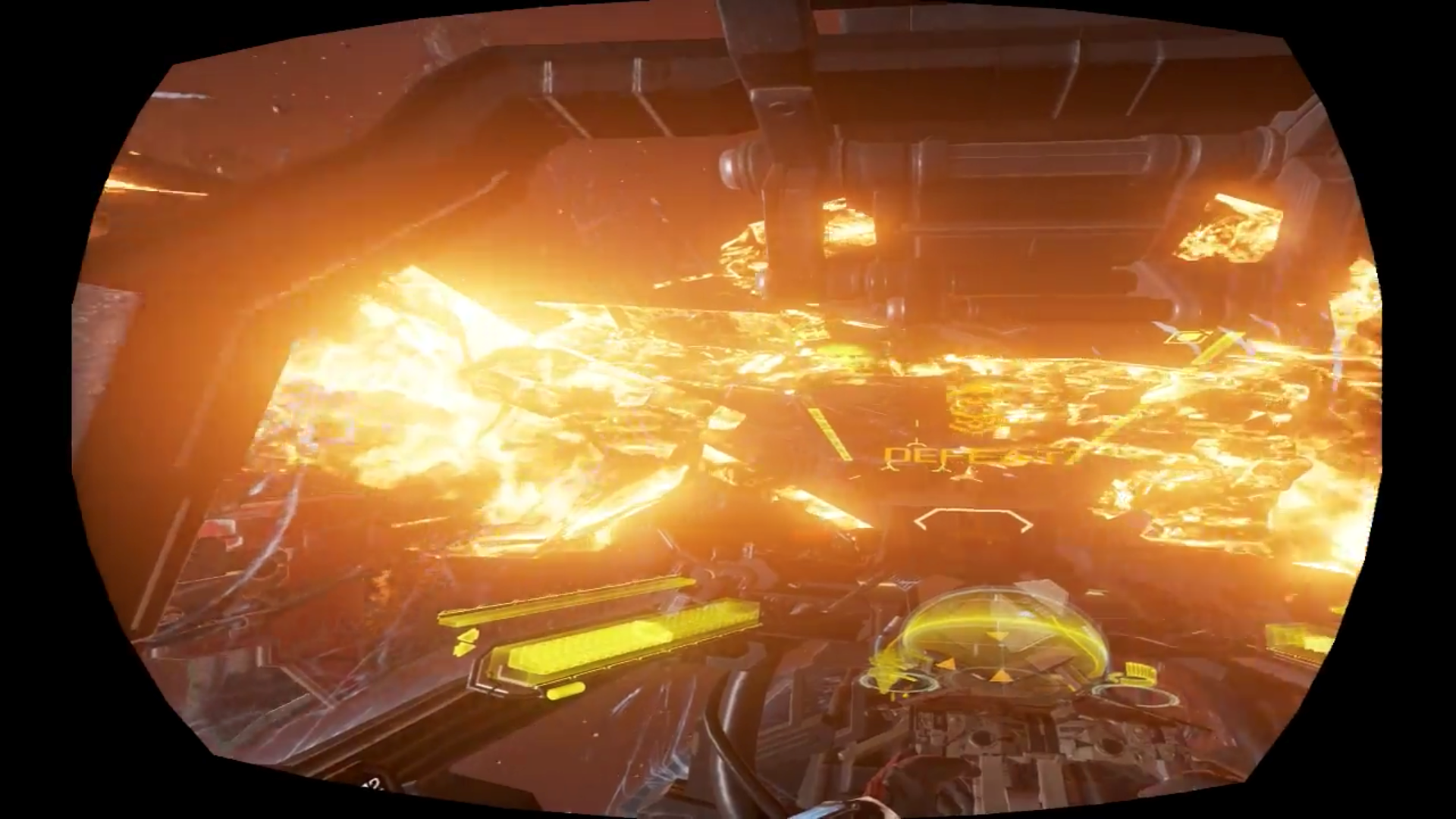 Over the past few months, players have been telling us about their speed run achievements when playing Carrier Assault mode. The quickest time is under two minutes. The carrier takedown in the following video is closer to three minutes, but uniquely, this is from the perspective of the losing side, with some entertaining comments from the video's poster, ShaggyRed.
We'll round up another bunch of cool videos next month.
In the meantime, happy viewing and fly safe!