There's never been a better time to be a Valkyrie. In just a few short weeks, the EVE: Valkyrie – Warzone expansion will be released, fine-tuning and expanding the Valkyrie experience with new ships, weapons, maps and more. We're looking forward to opening up the excitement of EVE: Valkyrie to a new generation of pilots with the ability to play on flatscreens as well as in VR. Between now and then, we'll be revealing even more about what's in the Warzone expansion - here's what's coming up:
World's first Warzone hands-on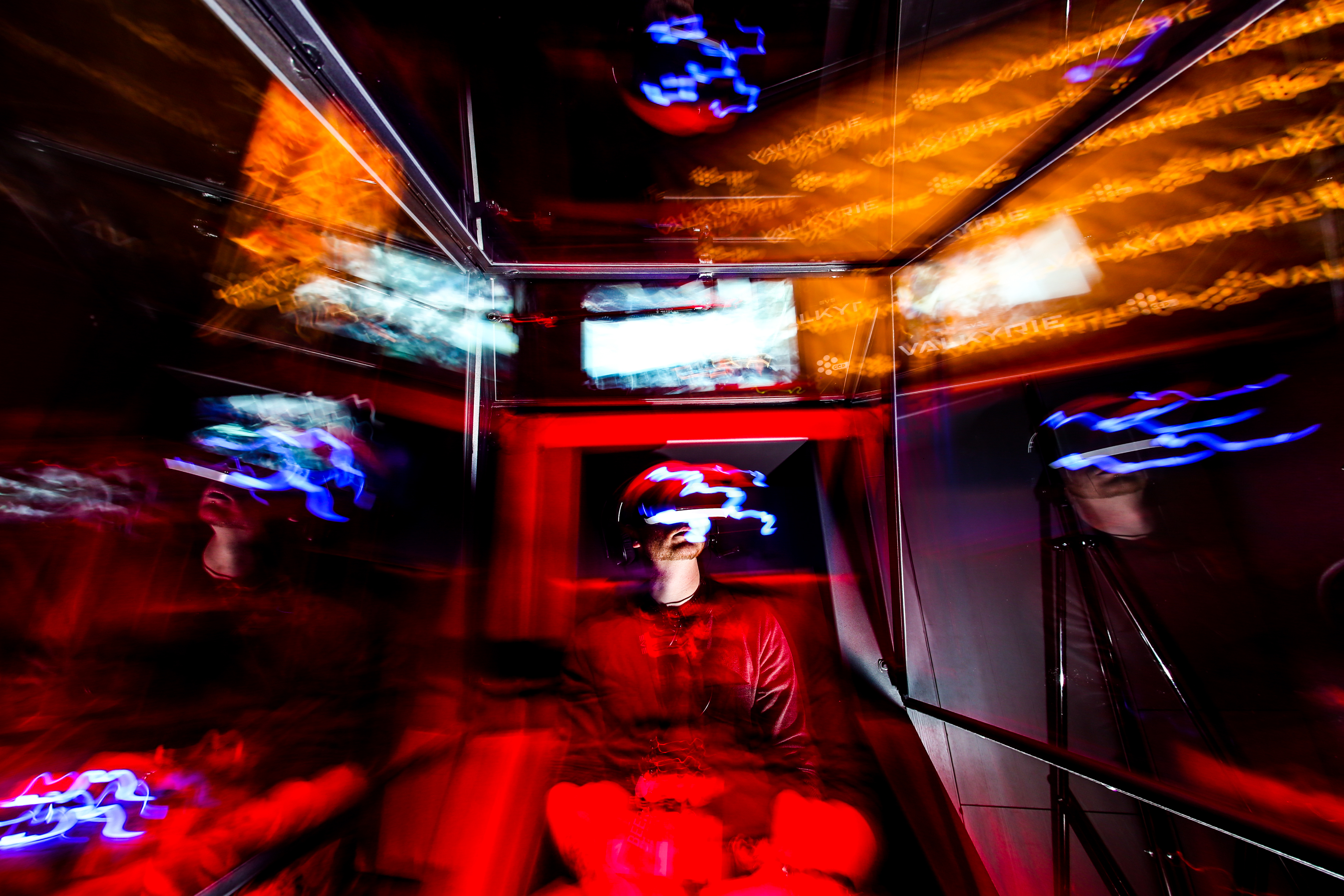 CCP Games is delighted to be holding an exclusive hands-on event, 'Enter the Warzone' in Cologne, Germany this weekend with some incredible members of the gaming community. We'll be giving a few lucky gamers a sneak peak with in-depth hands-on play sessions, and giving their flying skills a major workout. If you want to find out about their first impressions, along with never-before-seen developer interviews and videos of Warzone in action, make sure you follow @EVEValkyrie on Twitter and follow the #EnterTheWarzone hashtag.
SuperKev's coming to play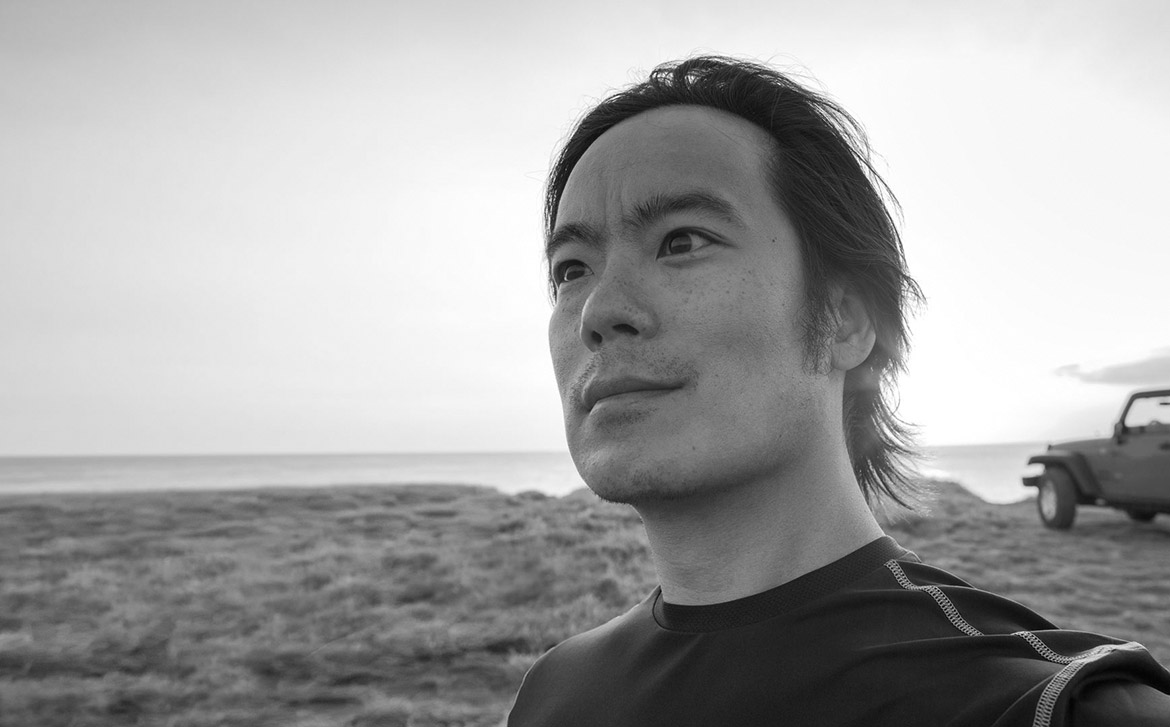 It's hard to overstate just how big a role the amazing EVE: Valkyrie community has played in helping the game go from strength to strength over the past year. You couldn't ask for a nicer group of people, or for a better bunch of ambassadors. While for obvious reasons our playtests over the last year have focused on the UK section of the community, we're going one step further for the Enter the Warzone event and bringing EVE: Valkyrie veteran and Diamond League Alpha pilot SuperKev over from Canada.
SuperKev's skills are the stuff of legend, and he's always extra-generous when it comes to sharing his expertise, so we can't wait for him to get his hands on Warzone; stay tuned for his first impressions and some pro insight into what the Valkyrie Ace Pilots can look forward to in the coming months.
And on to Gamescom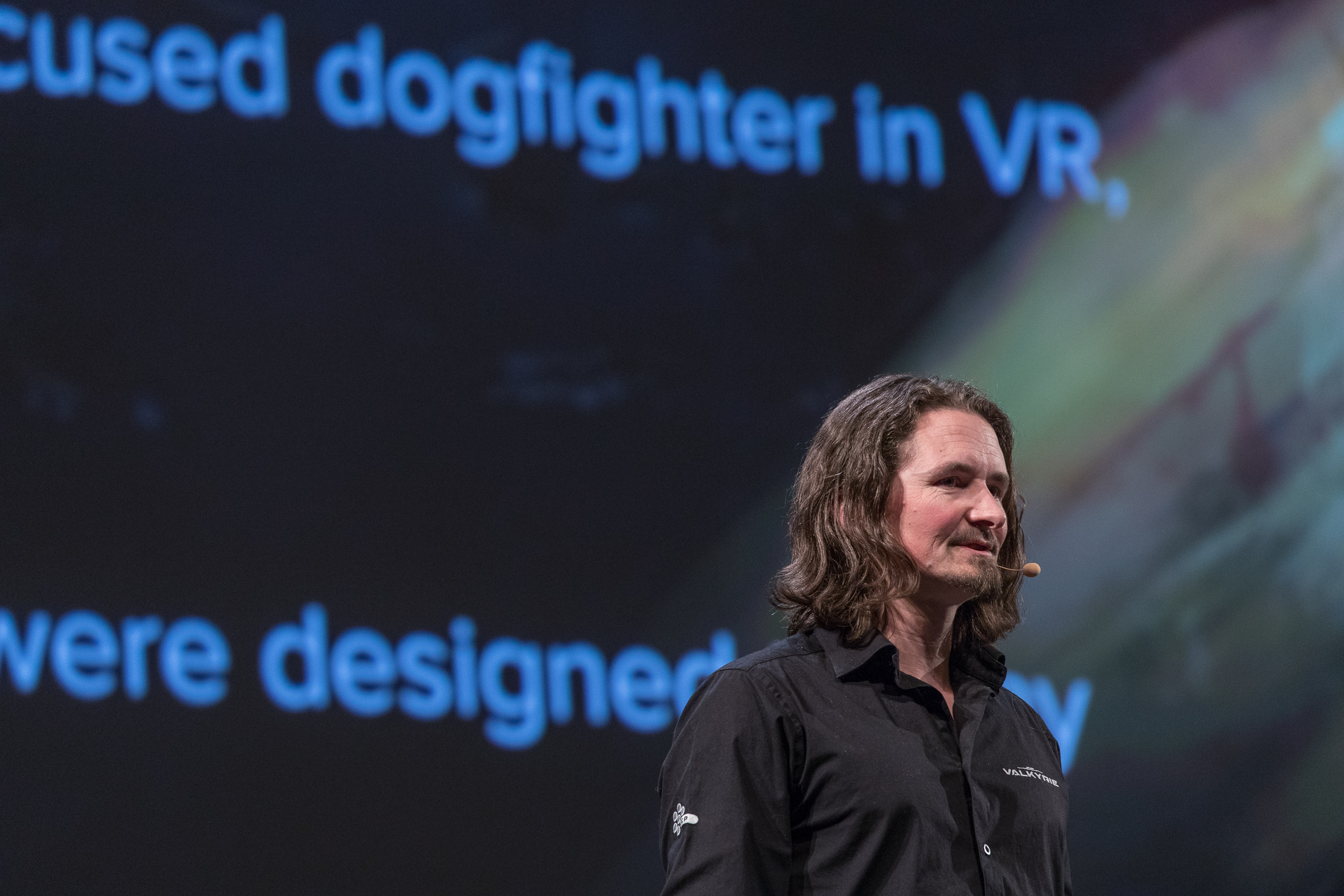 After the Enter the Warzone event, the fun continues at Gamescom. As well as CCP Starbug and CCP Bosun, EVE: Valkyrie lead designer Andrew Willans is going to be there on the Twitch stage, and each day he'll be talking us through an exciting new part of the Warzone expansion. Don't miss out on a thing: head to the Gamescom Twitch stream at the times below to get the latest info and updates straight from the developer's mouth, not to mention the hottest takes from some of Twitch's finest personalities.
Tuesday 22nd @ 5:15pm - 5:45pm // 1715 - 1745 (CEST)
Wednesday 23rd @ 5:15pm - 5:45pm // 1715 - 1745 (CEST)
Thursday 24th @ 5:15pm - 5:45pm // 1715 - 1745 (CEST)
Is your rig ready?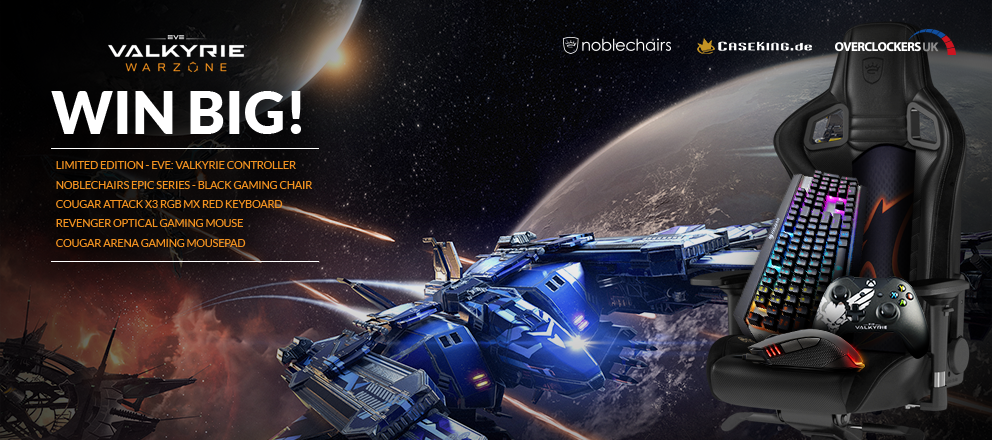 With a major expansion such as Warzone on the way, you might feel your gaming PC needs an upgrade to mark the occasion, and we have just the opportunity for you. We've teamed up with Noble Chairs, Caseking and Overclockers UK for a Warzone giveaway that'll see one lucky pilot kitted out with a PC bundle that'll have your opponents gasping in admiration.
For the chance to swish up your rig with a new Noble chair as well as top-quality keyboard, mouse and Limited Edition EVE: Valkyrie Controller, enter the competition and fulfill as many of the requirements as possible, and you'll get that many chances to make your PC ready to enter the Warzone.
What, you want more?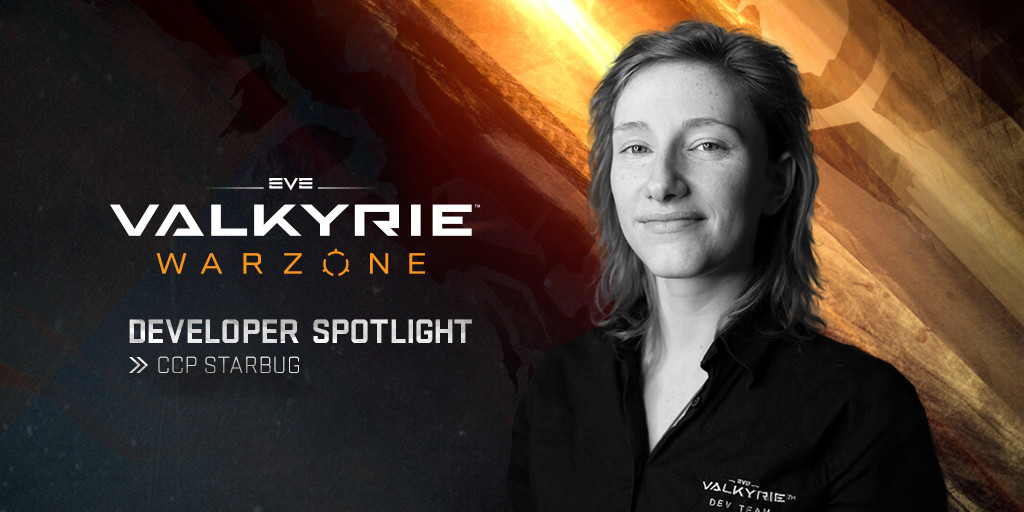 We know, we know. You're super-excited about Warzone and you want to know even more. At ease, pilot. Over the next few weeks we're going to be reveal everything you need to know about Warzone; we'll have ship profiles, exclusive insight into some of the game design decisions we've made along the way, and plenty of info about what changes existing pilots can look forward to. Our first offering will be a closer look at the two new upcoming maps from CCP Level Designer CCP Starbug.
There's also a full AMA lined up as well as more livestreams, we're going to make sure you're fully prepped to enter the Warzone when it all kicks off.
So stay tuned and, of course, fly safe.