It's our first weekend of Warzone and there's a ton of fun stuff lined up. Dive deep into a very special Wormhole event and climb the ranks in style with Double XP all weekend.
Welcome to the Weekend Warzone.
Double XP weekend
We understand that you may have had commitments that may have made it tricky to devote much time to Warzone before the weekend, but don't worry because we've lined up a plan to make things extra-special when you finally get to plug yourself into the game properly.
From 10:00am GMT / 5:00am EST on Friday, 29 September to 10:00am GMT / 5:00am EST on Monday, 2nd October, all Valkyrie pilots – from fresh-faced newcomers on PS4 and PC through to the hardy veterans in their VR headsets – will receive Double XP from every mission they fly. So if you're frustrated at flying a desk all week, you'll be able to hit the hangar running as soon as you clock off on Friday.
Wicked Warzone Wormholes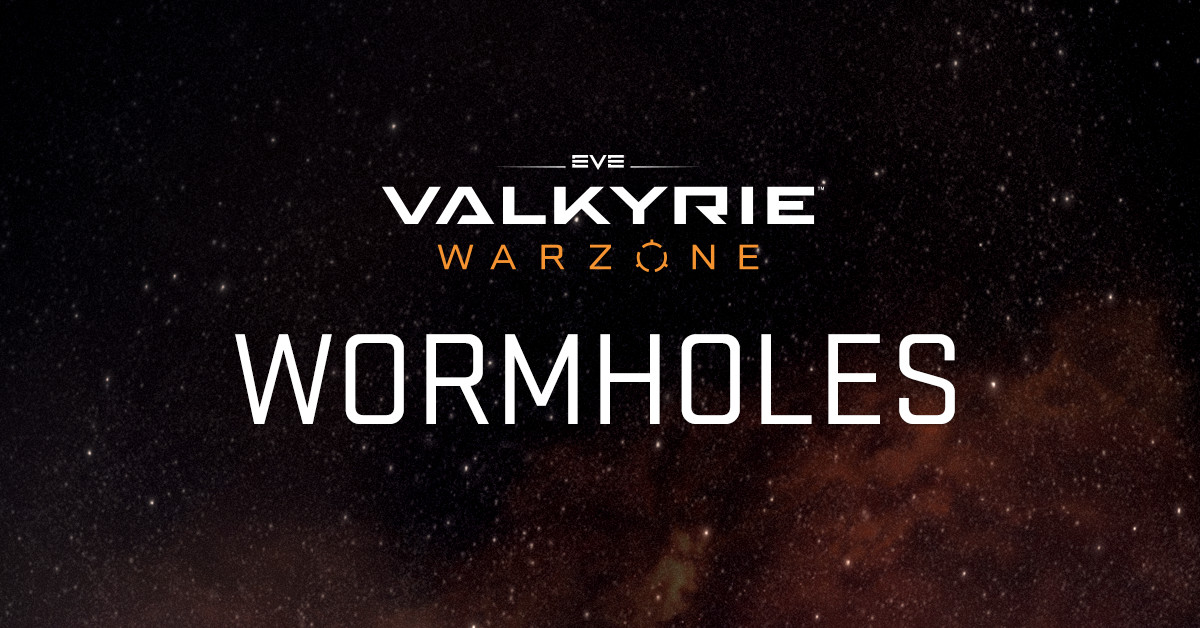 This weekend's Double XP aside, you know what else is great about weekends? Wormholes, that's what. We know how you love Wormhole events, where the rules get changed around to provide a unique new twist on EVE: Valkyrie's space combat experience, and we'll be carrying on with the fun in Warzone.
You'll find the best of the pre-Warzone mods - such as single ship-type modes, rainbow trails, friendly fire, super-boost, and even more mines - in the mix, as well as a whole load of new modes, upgrades and modifiers. We've dropped some of the less exciting modifiers, and even incorporated some old Wormhole features into the regular game – check out the Wraith Mk6's new Ultra ability!
Random Acts
Best of all, we've created two brand new Wormholes especially for the first few weeks of Warzone, designed to introduce you to some of the new features; we sat down with CCP Badhorse to find out more about Wormholes and what you can expect this weekend: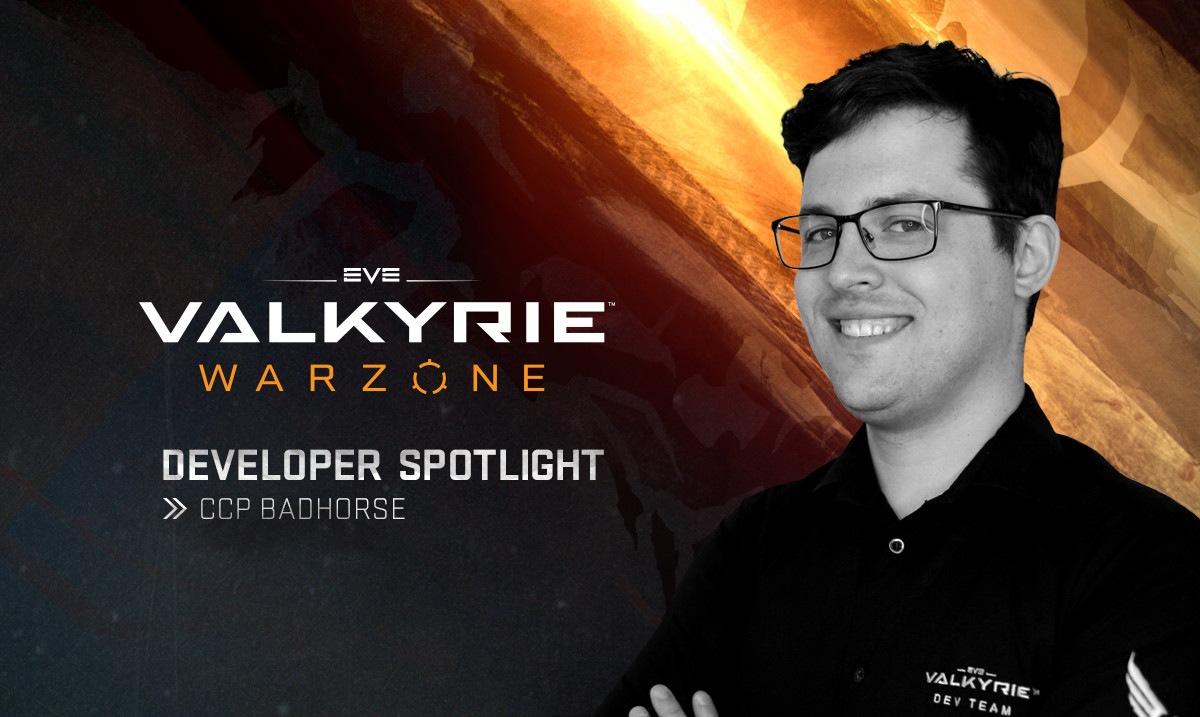 Who are you and what is your job at CCP?
Hi, I'm CCP BadHorse and I am a Programmer here in the Newcastle office, I also head up the team responsible for Wormholes.
What is a wormhole?
Wormholes are special events offering an exotic take on the normal rules of combat – each one is open for a limited time, giving you a unique experience every time a new Wormhole becomes available.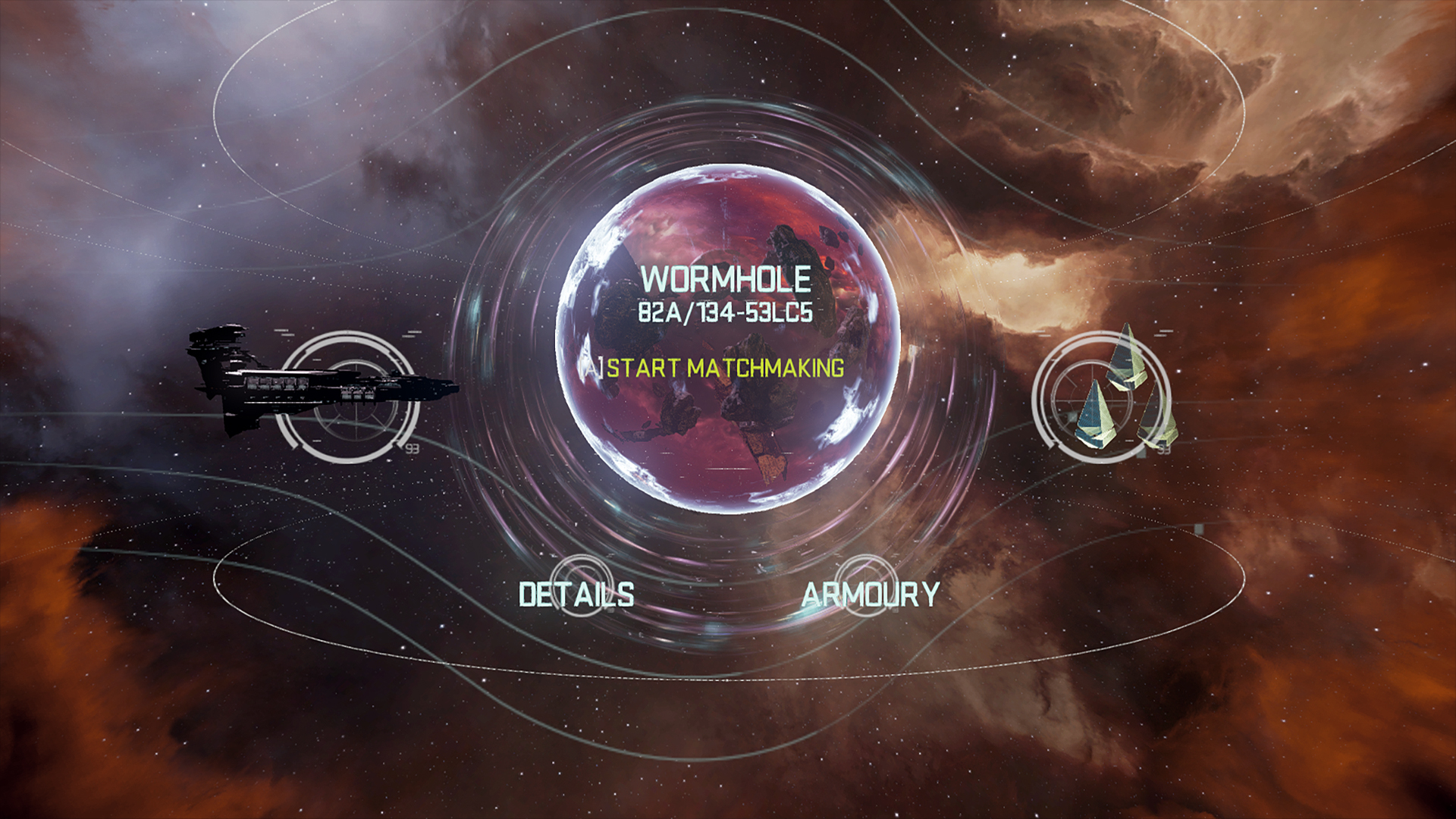 How do wormholes differ from regular gameplay?
Firstly you'll be flying in a whole host of unusual environments - including twisted versions of regular maps with space storms everywhere. You will also encounter a wide range of modified rules such as: new game modes, special upgrades and environmental hazards like mines and warp gates.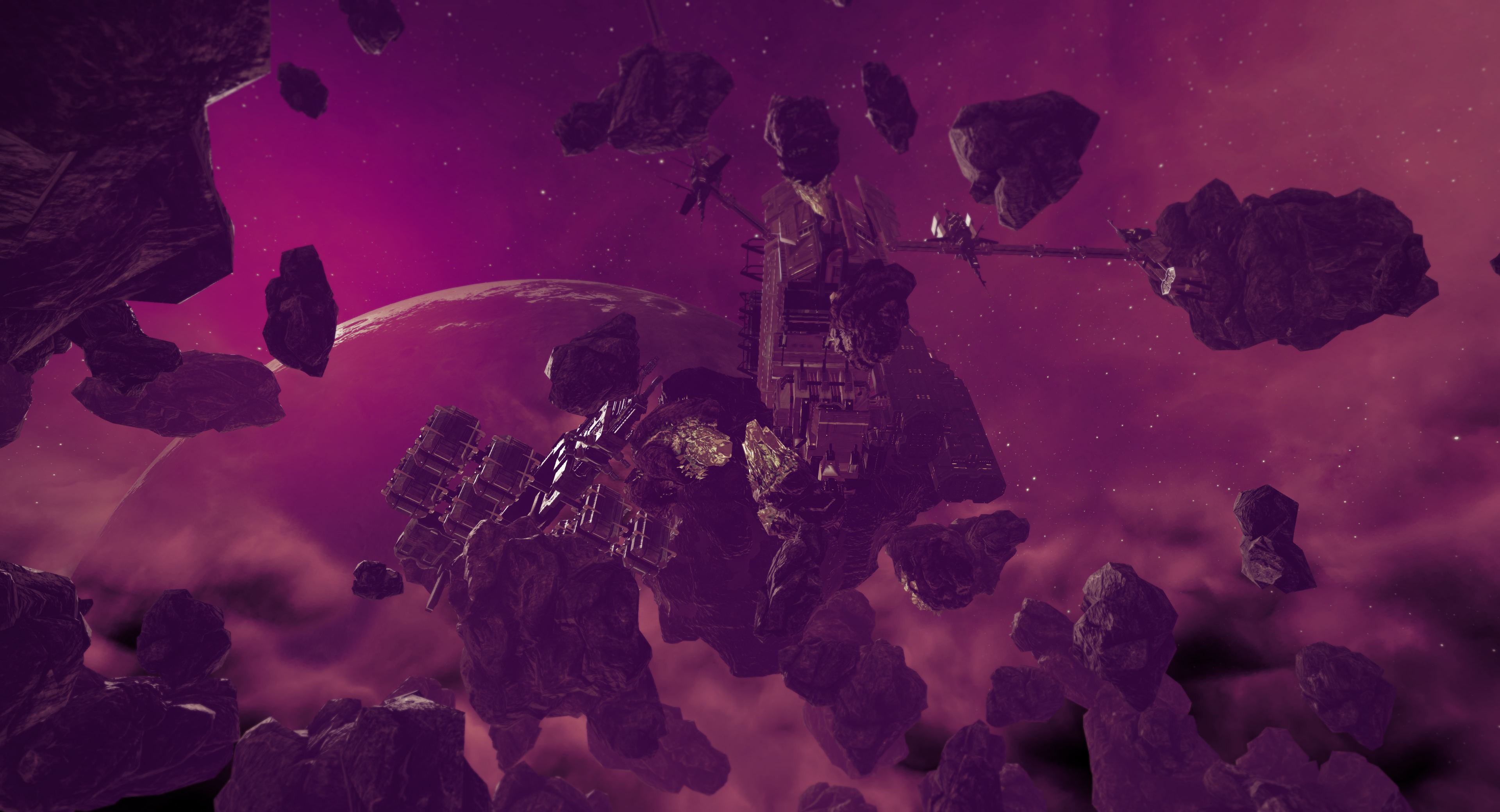 As we combine all of these effects in different ways, you'll see the game in a whole new light each time you enter a Wormhole. Maybe you're a fan of the chaos of everyone using flak cannons in a map littered with giant mines whilst trying to capture a single Control point – or maybe you prefer the pure dogfighting experience of everyone using the same ship with no shields and no repairing to cover your mistakes. There's something for everyone.
Can you explain briefly how wormholes started?
It really was a combination of a few things. Let's face it, whenever anyone talks about science fiction in a space setting, Wormholes are always going to be one of the first things people jump to – there's so much mystery surrounding them they really capture your imagination. CCP TerrorShark had made some wonderful concepts of exploring these anomalies within Valkyrie, and we all knew we wanted to incorporate them into the game somehow.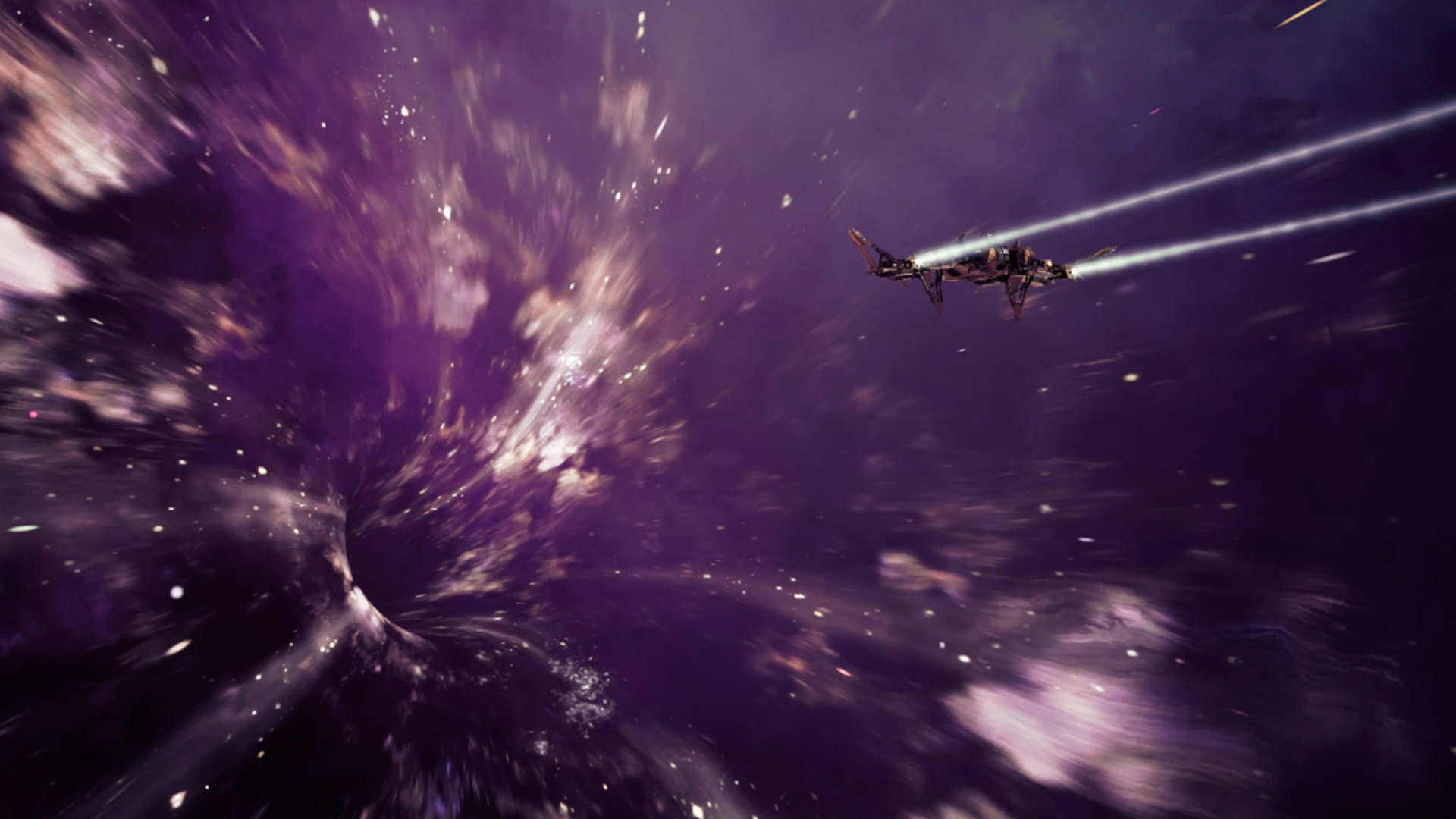 Around that time we were also looking at ways we could bring fresh new experiences to players on a shorter time scale to our usual major updates. Looking back on it, it almost seems obvious that these two ideas would merge, but that certainly wasn't the case. In the end though, these ideas coalesced and Wormholes were born!
How did you work with the community on developing wormholes?
Since day one we have been getting feedback from the community on what they – you – want from this feature. We have active threads on the forums where players can give feedback and offer suggestions for new Wormholes – we're always keeping an eye on those and you may even recognise some of the new additions we have made! We have even brought back popular Wormholes, voted for by the community, so players can either enjoy them again or try them out if they missed them the first time around.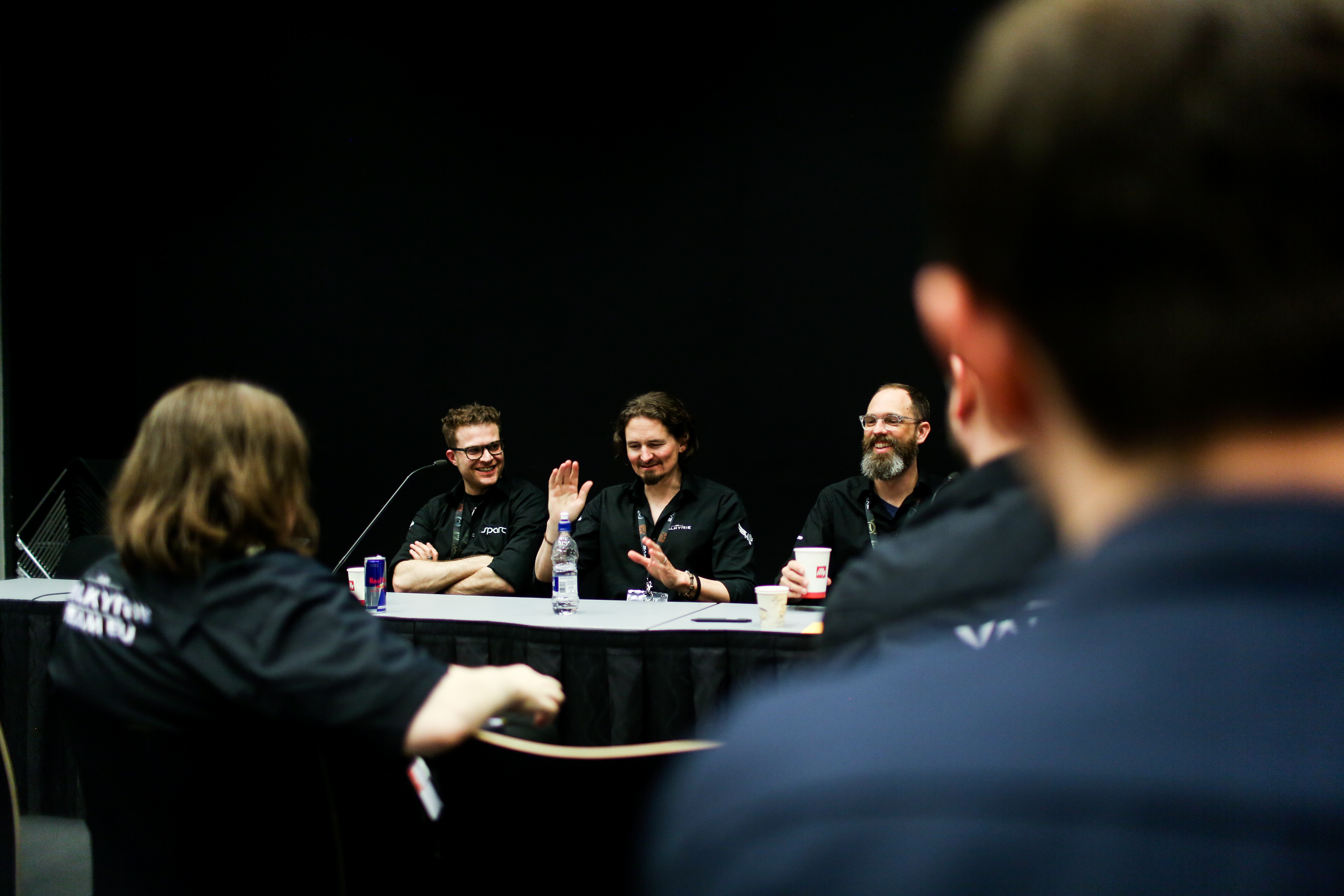 Are the wormholes for Warzone different?
Yes and no. We've still got the best of the pre-Warzone modes in the mix: you'll still see single ship-type modes, rainbow trails, friendly fire, super-boost, and even more mines. But we've also added a load of new modes, upgrades and modifiers since pre-Warzone, trimmed out some of the least exciting modifiers, and even incorporated some of the old Wormhole features into the regular game (Wormhole aficionados will feel right at home with the Wraith's Ultra ability for example…).
We've even designed two new Wormholes specially for the first weeks of Warzone, to help ease/throw you in to some of the new features added.
What is it about these two wormholes that are different?
Probably one the most significant changes in Warzone is the whole new selection of ships - and players now have access to all of them in every battle! To help get players trying out all of the new toys, the first Wormhole introduces 'Random' ship selection – every time you die, you will be assigned a new random ship you will spawn in with.
This will help you to learn what all of the new ships are capable of, and give you the opportunity to fly with and against the full range of ships in the game, without worrying that you've made the 'wrong' or 'bad' choice. The second Wormhole introduces what we like to call 'Carnage'. By now you should have come across the new Ultra abilities on the ships – but learning what each of these powerful abilities all do can take some time. What better way to learn them than to enter into a Wormhole where everyone's Ultra ability is on a massively reduced cooldown time? Yup, that's why we call it Carnage.
Will Pilots need any special skills to enter or play the wormholes?
Pilots must be rank 5 to enter Wormholes - it shouldn't take you long to gain access, but we'd rather not overwhelm brand new players with some of the craziness!
Any sneak peaks of other future wormholes?
There is a rather 'spooky' mode on its way, which I'm particularly excited about. It's definitely our most ambitious Wormhole yet - there's so much cool new stuff we've packed into it. That's all I'm saying.
Any parting words?
Firstly a big shout out to CCP TerrorShark. The majority of what you see in Wormholes has been a two-person job - that's not to forget all of the other awesome work put in by numerous other people though - but I couldn't talk about Wormholes without thanking TShark.
We're not finished with Wormholes yet though, please head over to the forums and give us your feedback and suggestions! We've come a long way with Wormholes, but there's plenty more space to explore.
Thanks, CCP Bad Horse