We've talked about EVE NT the community EVE fansite, a number of times over the past year. However, if you're new to EVE: Valkyrie, you may not have stumbled across it yet and discovered what it has to offer.
EVE NT is a great place to find out all about upcoming EVE Online and EVE: Valkyrie events, but one of its other standout features is the EVE NT TV Twitch channel. Here you can find live streams and archived videos from some of the best pilots in New Eden. They're happening pretty much every day, week in, week out.
Let's take a look at what's on offer.
Chronicles of the Valkyrie
Hosted by EVE: Valkyrie legend and regular contributor to this website, General Stargazer, this regular series of streams focuses broadly on a variety of aspects of the Valkyrie experience. The General is a specialist in fighter class ships, so if that's your vessel of choice, this is the place to go.
Always instructive, General Stargazer's latest streams have taken players on a journey through EVE: Valkyrie's Recall missions, presented a cool montage of trailers and walked us through a selection of Daily Challenges.
Broadcast:
Mondays 19:00-21:00 GMT
Tuesdays 19:00-21:00 GMT
Down the Rabbit Hole
You've all heard of Anska, right? She's a support pilot of considerable skill, an active Valkyrie community member, and the host of two weekly streams. Like General Stargazer, she covers a broad range of topics during her broadcasts, but with an emphasis on support class piloting.
A lot of Valkyrie players focus on fighters, but spend a few hours in Anska's company and you might well be convinced to give the supports a try. They are the unsung heroes of New Eden, and when played well, support pilots can turn the tide of a battle.
Anska's Down the Rabbit Hole is a multi-stream, featuring a host of guest players. It can be fascinating for new pilots to see how these interactions play out.
Broadcast:
Wednesdays 23:00-01:00 GMT
Thursdays 17:00-19:00 GMT
Red Flag
The Red Flag stream is hosted by Rot, one of New Eden's more colorful characters. He's a seasoned gamer, but has long had a fascination for games that provide an exciting combat experience, hence his love of Valkyrie. His enthusiasm, and sometimes irreverent approach to his craft, is both highly entertaining and informative.
Broadcast:
Wednesdays 01:00-03:00 GMT
Fridays 01:00-03:00 GMT
Official EVE: Valkyrie Channels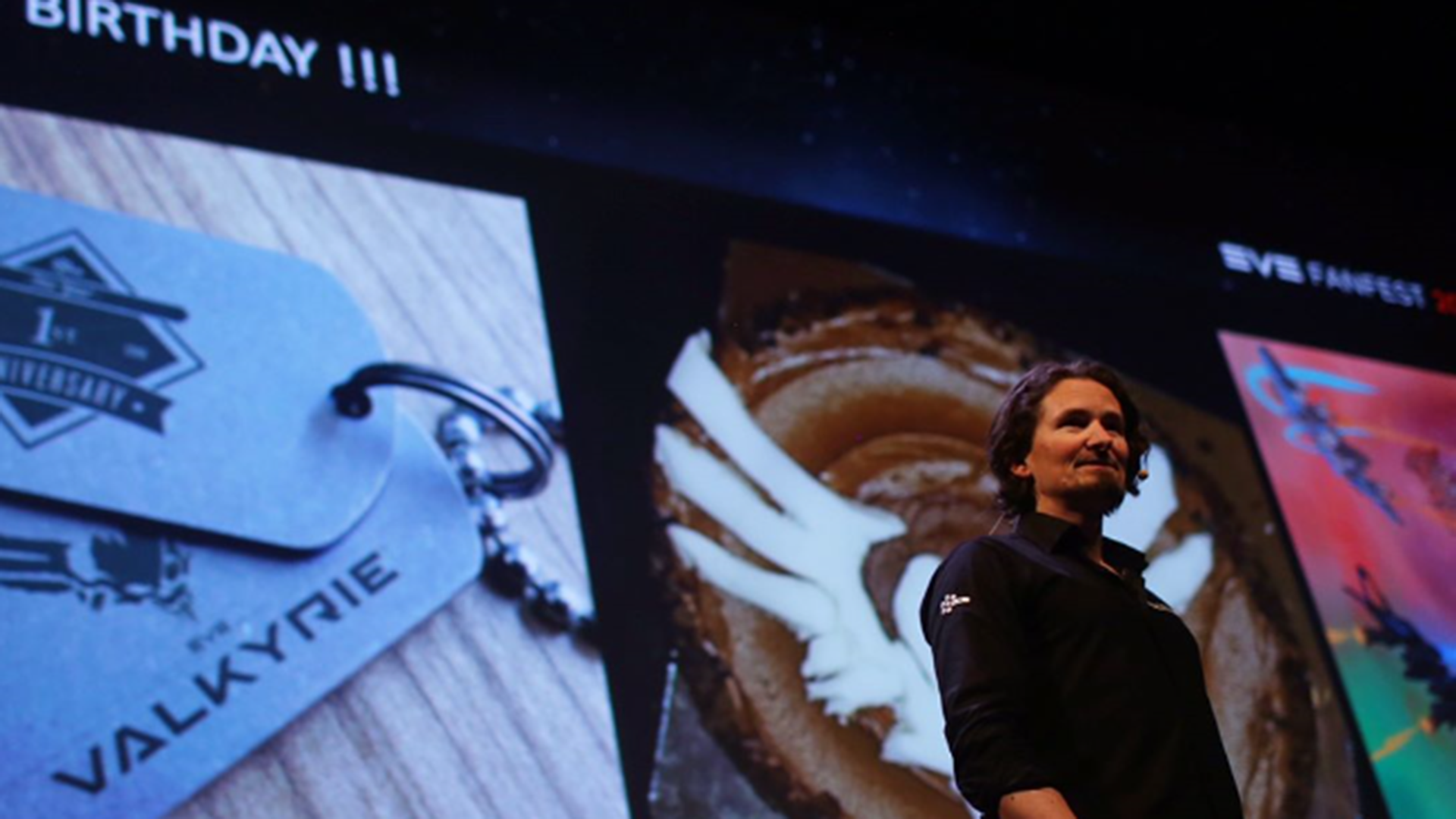 On top of the awesome footage provided by our passionate pilots, let's not forget we have our own official Twitch.TV channels for EVE: Valkyrie and CCP. While there's not a regularly scheduled stream, we often livestream footage from major events that have a Valkyrie presence. For example, CCP Roo's Fanfest 2017 keynote speech was livestreamed over at the CCP Games channel. There's a host of archived streams for fans of the EVE universe, so be sure to check it out. We'll keep you posted whenever there's an upcoming stream.
A Galaxy of Vidz
When not joining our pilots for some live streaming action, don't forget there's a huge amount of Valkyrie video goodness on YouTube. Many of the streamers' activities are here for the viewing, including a now regular series of videos from pilot SalsaKetchup, who thoroughly explores Valkyrie's weekly wormhole events. It's a cracking watch and well worth seeking out each week. We've included his latest offering below for your viewing pleasure.
  Keep watching and learning, fly safe!