Howdy pilots,
A mandatory patch will be released today for Valkyrie. It contains some very impressive visual optimizations for our PC pilots with higher spec Nvidia cards (more details below), and some comfort changes to help onboard our new recruits more effectively. It also includes AI improvements, balance changes to some ships and weapons, and a range of bug and stability fixes.
This is usually the part where I explain how closely we're monitoring the forums and trying to act on as many cool ideas and improvements as possible – and yes, we still are. Every day. But it's also been a relatively quiet period in terms of interactions with the development team here at Newcastle. Behind the scenes we have been incredibly hard at work on some exciting (but still secret) changes to the game you know and love. It's frustrating to have to drop a teaser like this, but one of our biggest strengths has always been in our community, their passion and dedication to growing Valkyrie with every update. Rest assured, big news is on the horizon.
Thank you all for keeping the cannons warm and the missiles locked!
Our space is neither cold, nor lonely.
End Transmission/for now CCP ROO
---
New! Visuals & VFX: Ultra Graphics Settings
PC players with higher spec Nvidia cards (1070, 1080, 1080ti) can now enjoy increased eye-candy by enabling Ultra Settings in the Graphics menu. This adds God rays to the maps, improves cockpit lighting and VFX on a range of projectiles. It looks stunning in action!
Gameplay: New Player Experience improvements
Based on increased feedback, we have made some additional changes to better onboard our new recruits into the ranks of the Valkyrie. All 3 base ships (Wraith, Spectre, Banshee) will now be available to new players from the minute they launch into the game. Finding the right ship (and ship class) to match your playing style is important, therefore we're removing any unjustified barriers to achieving this.
We are also disabling Rolling on the Right Analogue Stick for new players to prevent its accidental use initiating some of our more "extreme" aerial manoeuvres -- however, this can be changed later in the in-game Settings if preferred.
We have also streamlined the path into the Proving Grounds servers where players will get their first taste of real combat against AI, with Co-Op pilots fighting alongside them.
Gameplay: New Wormholes Events added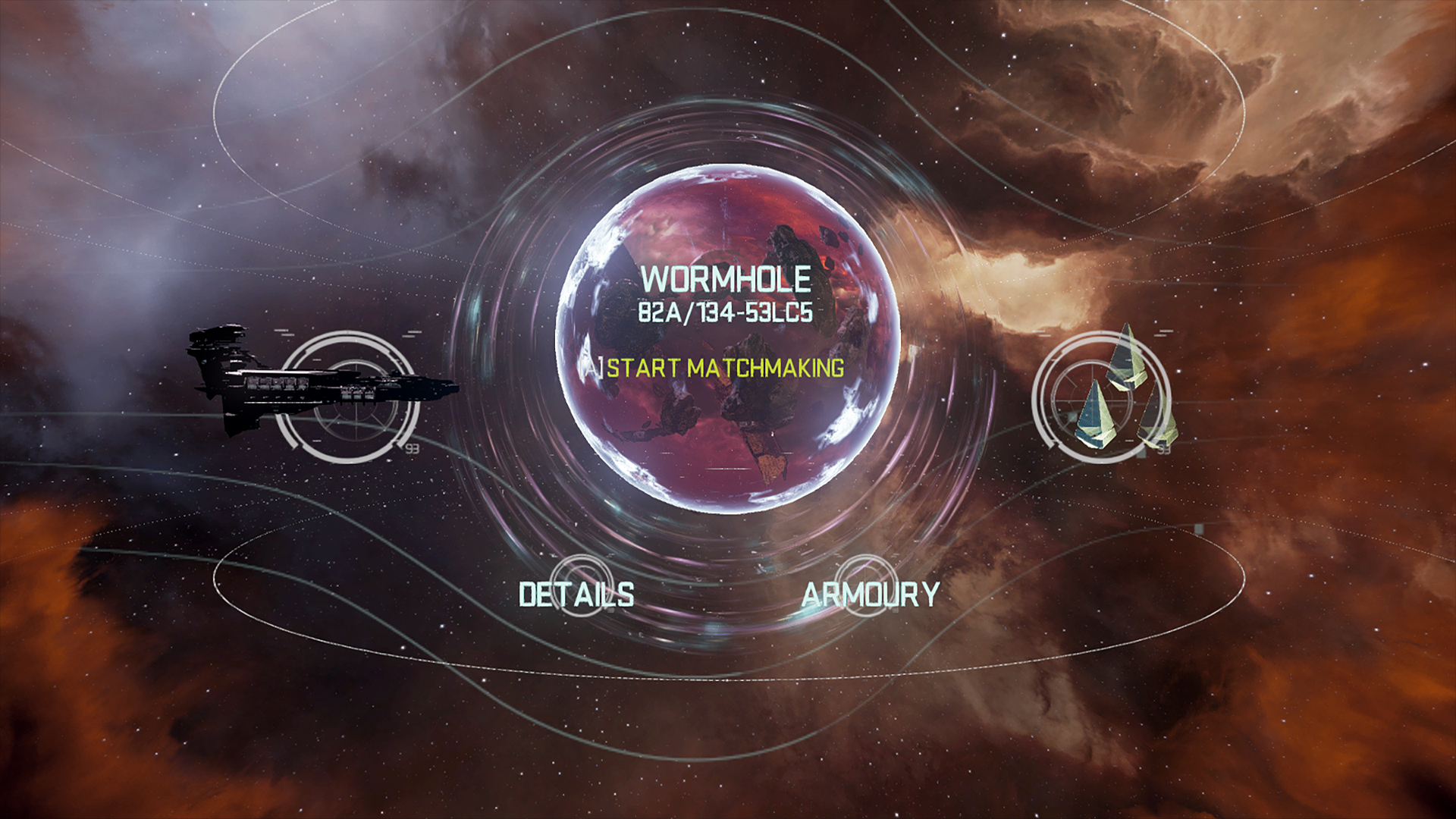 More exotic gameplay awaits you in a range of new wormhole destinations. But come on… You know the rules... What happens in a wormhole, stays in a wormhole. That's all the info I have ;)
Gameplay: Map Balance Improvements
Larger capture radius for control points in Control and Carrier Assault
Adjusted Carrier positions and control point positions to improve parity between teams
---
Gameplay: Ship Balance
Leading Reticule
Tuned code to improve accuracy of leading reticule mechanic
Crosshairs
Improved the visual overheat feedback on the Support beam and Flak crosshairs.
Fighters
Dominator – 15% increase to armor and shield damage
Dominator – 15% increase to armor
Assuage – 15% increase to armor and shield damage
Accord – 15% increase to armor and shield damage
Accord – 10% speed increase
Sentry - 15% increase to armor and shield damage
It's no secret that the Wraith is still the go-to Fighter. We increased the DPS to the majority of our Fighters so they're viable option on the battlefield.
Heavies
Storm – 10% increase to weapon spool up time
Storm - 25% decrease to aim assist
These changes are designed to bring the Storm back in line with the other Heavy ships. The increase to the spool up time and decrease to aim assist means players now must be more accurate to land consistent damage.
Gorgon and Goliath – 50% decrease in lock range
Gorgon and Goliath – 25% decrease in missile lifetime
We don't like this iteration of long range vehicles; these changes should make the Goliath & Gorgon into more interactive ships
Supports
Support ships could constantly output damage and healing from long range. Coupled with their maneuverability, there isn't much risk to all that reward. Reducing the range of the Phaser and Buff Beam means Supports can no longer do consistent damage at long range. They need to be closer to the action and position correctly.
Banshee, Guardian and Warden – 15% decrease to beam lock range
Banshee and Siren - 20% decrease to Phaser range
Banshee and Siren – 15% decrease to Phaser's heat loss per sec
Tuned back the intensity of phaser VFX
We've changed the way the stacking rules work for the Support's multipurpose beams. Support ships can still stack multiple beams at once, however, this will only provide a small incremental benefit.
Tuned stacking rules for multi-purpose Support beams
Various bug and stability fixes
These include:
AI improvements (less circling)
Fixed issue where the Camera was set behind pilot when launching the Game or into a battle.
Matchmaking improvements (squads exploit fixed)
(spoiler alert) New echo added to a map
If you are experiencing any issues with updating, please check the article in the support center.